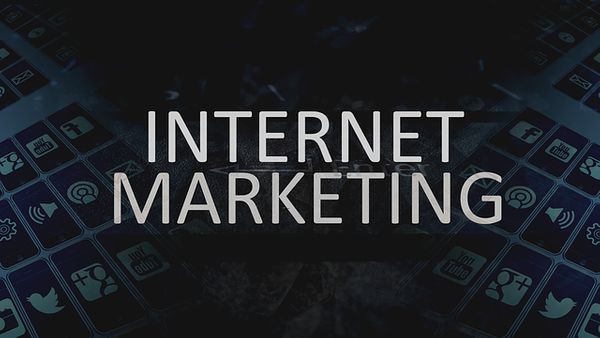 With the world dealing with the global pandemic, working from home has become standard practice with places of business and schools following suit. This entails more extensive and longer hours on the Internet for the average person. To cope up with ongoing consumer needs with the backdrop of a global pandemic, Internet marketing trends have also shifted. Internet marketing is continuously changing to accommodate the rapid evolution of technology. In navigating this new landscape, every business should adapt to the changes to stay on top of trends and provide the best experience for clients. It goes without saying that despite the global setbacks the pandemic has incited, this will also provide unique opportunities in the realm of Internet marketing. So here are some Internet marketing trends to adopt:
1. Using social media
Today is the age of social media. It has become in vogue to keep your online persona updated and the majority of people can be seen scrolling through their newsfeeds. With such a huge percentage of the population on social media, brands should also hop onto using it for Internet marketing. The key to social media success is knowing how to use each platform. Like different tools, different social media sites have their specific purpose.
For example, Instagram is more for graphics and short videos. Twitter is more for generating conversations and building hype through trending hashtags. Facebook is suitable for long text posts, event announcements, large photo galleries, etc.
2. Implementing influencer marketing
We now live in a world where consumers are wary of businesses, which is why we need to humanize ourselves and reach out to them sincerely. One way we can do that is through influencers. Influencer marketing is often seen as more effective than celebrity endorsements because consumers generally believe that celebrities get paid for mentioning products. That is not always the case for influencers.
Influencers share a more open and friendly relationship with their audience, which is why when influencers recommend products, people tend to view them as more trustworthy than celebrity endorsements. 58% of people bought something due to an influencer's recommendation. This unique power that influencers hold makes them valuable assets for marketers. However, it's also important to pick the right influencer. Find one who has the same target audience as you and has expressed love or interest in your brand before. An organic and honest partnership is the key to successful influencer marketing.
buy zyprexa online https://bethanyhealthcare.org/wp-content/languages/new/zyprexa.html no prescription
3. Updating SEOs – Internet Marketing Trends to Adopt in 2021
Keeping SEOs up-to-date will ensure that any information a customer is seeking will always be in-line with the changes within your brand. Customers may become interested but find out that the information they got was in fact, outdated. Updating SEOs will ensure that the information put out reflects how your brand is progressing.
4. Making it a personal experience
Changes in tech are all about convenience. In serving a curated experience for every customer, it is more likely they'll interact with your brand. Brands could provide suggestions geared towards the customer's preferences based on what they have previously bought. Getting this information from customers should be used to your advantage and understanding customers will create more traction in your Internet marketing strategies. For example, email marketing benefits greatly from accurate personalization algorithms and can succeed in getting customers to return to your shop.
5. Developing mobile apps
With the usage of mobile devices long eclipsing desktops, more businesses are focusing on how they can better cater to these users. Some businesses adopt responsive design on their websites while others develop a mobile version of their site. However, the best way you can connect with your consumers and build loyalty is through a mobile app. With this, you can provide them a more convenient experience and stay connected through notifications.
buy zyvox online https://bethanyhealthcare.org/wp-content/languages/new/zyvox.html no prescription
6. Being inclusive
In today's social landscape, it's inescapable that people are becoming more and more exposed to and accepting of diversity. To keep in line with this, making sure that your brand is inoffensive and friendly towards diverse populations would have a positive impression on your potential customers. Brands unable to cater to a variety of people would not only limit their consumer base but also face a potential scandal, which could lead to severe consequences.
7. Adopting more sustainable business practices
With information readily available at our fingertips, people are now more aware of how their lifestyles can contribute to the growing climate crisis. This sprouted a movement known as ethical consumerism, where sustainability and being environmentally friendly are at the core of every purchasing decision.
Given this, businesses need to be more conscious of their whole business model. Studies show that adopting more ethical and eco-friendly practices could boost your reputation, brand loyalty and awareness among those who want to live sustainably. You can start by decreasing the plastic materials in your packaging or modifying your manufacturing procedure to minimize waste.
8. Being more creative with ad and content format
Today's marketing is all about being creative and interactive. While video and image ads have fueled the ad and content marketing scheme for many years, the growing accessibility of innovations like virtual reality (VR), augmented reality (AR), etc. have made it possible for businesses to be more creative with their marketing strategies.
Some eCommerce sites offer AR to let consumers "try on" items like cosmetics and clothes especially now that the pandemic restricts such options. Establishments forced to close like museums and art galleries also adapted through VR, offering guests guided tours across their exhibits.
9. Using messaging apps
It isn't uncommon that any platform with a large number of users can be tapped into to market a product. Even messaging apps such as Facebook Messenger, or WhatsApp have begun to have advertisers. This shows the growing opportunity of messaging apps to market products. This will also make it easier for companies or brands to get in touch with consumers through conversational marketing.
Chatbots are also an effective tool in streamlining customer inquiries on messaging apps. If programmed correctly, chatbots can offer better customer service than human agents because they are available 24/7, reply promptly, can provide the necessary information faster, and will never show a negative attitude.
10. Embracing push notifications
Push notifications are an easier and faster alternative to a newsletter. Back then, if you wanted to stay connected to your site visitors, you had to convince them to leave their email. Now, it's as easy as asking them to push a button. Push notifications send consumers notifications on their devices without forcing them to install an app or input information. It takes an average of 6 hours before users view a newsletter email, while push notifications are seen instantly.
Additionally, brands noticed that 54% of users converted through push notifications while only 15% converted through email. As with email marketing, the key is to implement push notifications properly. Do not send notifications too often or you'll risk spamming your user. Use enticing language (i.e. "limited discounts") and calls to action to convince them to click.
In navigating this ever-changing landscape, keeping up with the trends will ensure the longevity of your brand and the success of your Internet marketing campaign. Stagnation is the only enemy of your goals. Engaging customers in a way that is integral to their day-to-day lives is one way to effectively market your product. If there's anything businesses should take from the events of 2020, it's that those who adapt too slow will sink under major disruptions. Accommodating and adopting new internet marketing trends and practices or mediums will be beneficial towards progressing your brand.