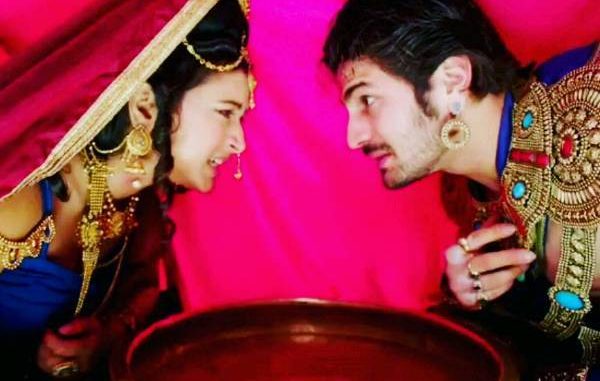 Chandra Nandni is one of the most loved TV serials currently on Star Plus. The historical fiction is watched not just in India but in other countries as well. Here we share 5 reasons why fans adore this TV drama so much.
The Chemistry of Chandra Nandini
One of the main success factors of any love story is the chemistry between its male and female protagonists, and when it comes to Rajat Tokas as Chandra and Shweta Basu Prasad as Nandini, the duo is doing a splendid job. Their chemistry in the serial as love birds and fighter cocks is admirable.
The Twists and the Plots
It is interesting to note that unlike other daily dramas, the plot doesn't drag here for too long. There are timely twists and turns which makes the serial interesting. This is the reason fans are hooked to the show. Thankfully, the vamps don't take much long to get exposed.
The Acting of the Entire Chandra Nandni Cast
Whether it is the leading actors or the immediate supporting cast like Helena, Durdhara, Moora, Daadi, Mahapadma Nand, Malayketu and Chanakya, every actor is brilliant when it comes to showcasing their acting skills.
The Set, the Background, the Grandeur
Now that Chandra Nandni is a historical fiction, we love the classic set which is a huge palace full of things that radiates richness, luxury and history. Fans are also in love with the dressing style, the unique jewelry and the beautiful props that are used to show the rich history of the past.
Battle, Wars and Fights!!!!
Not most of the historical fiction gives us the taste of real wars especially if it is a live story. Remember Jodha Akbar? However, here, we have the pleasure of watching fights, battles and even wars, makibg the serial all the more interesting and fun to watch.
Are you a Chandra Nandni fan – What do you love about the serial the most? Share with us in the comment box.