Everybody loves the pretty Avni Ayesha and the handsome top cop Neil Khanna in the Star Plus' serial Naamkarann, While, they are simply amazing individually, they are just awesome together. This is the reason why almost every viewer of the TV show wants them to confess their love for each other and consummate their marriage just like any other normal couple.
As the fans wait patiently for the two to get close, here we share the reasons why the fans of Naamkaran love them so much –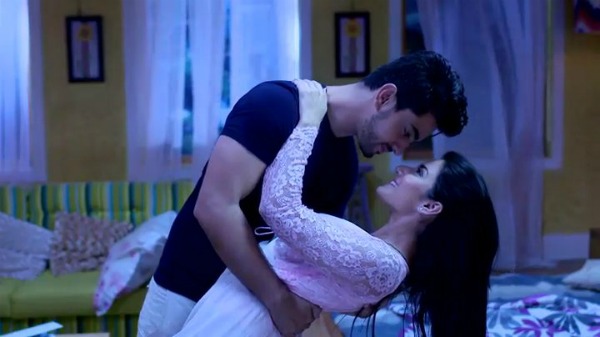 Neil and Avni of Naamkarann are not like Other Normal Couples
Avneil unlike other TV serial couples are quite different. While, one is a top cop, the other is a superwoman, and together they are one stubborn couple. None of the two will listen to the other but will go extremes to help the other.
Their Chemistry Ignites
Although they are yet to confess the love for each other, their chemistry is worth appreciating. They not only look great together but give us some serious relationship goals. Their romantic gestures in the wake of care and consideration is dreamy, something that all of us wish for.
Avneil's Trust is Unconditional
Every time a third party (Shweta, Riya and others) tried to break their trust, the two came out stronger. Neither an allegation of betrayal could break Neil, nor Neil's weird behaviour could weaken Avni. Neil has full trust on Avni and Avni has immense faith in Neil. This makes their bond so strong that it is almost impossible for anybody to set them apart.
Despite All Odds, they are Inseparable
Fate brought them together, circumstances made they stay together but their consideration for each other is making them live together. This is the reason why nobody can separate them, not even Dayawanti. They stand like a wall every time the other is in trouble. Their attachment is something that the fans love immensely.
Fans Love Avneil's Sweet Fights and Arguments
Every couple fight every now and then and it is these sweet fights that make the chemistry of Neil and Avni of Naamkarann even more interesting. Fans look forward to their harmless arguments that make their bond stronger.
Are you too in love with Avneil? What is your reason?