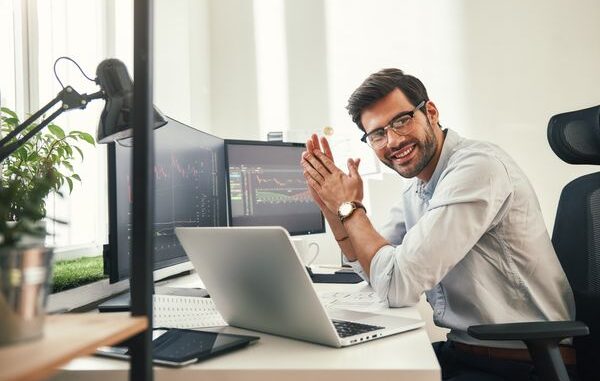 Social trading is a form of trading that promotes social interactions among different traders within the same community. It may involve seeking advice from other traders or undergoing apprenticeship. One particular social trading practice that's been gaining traction lately is copy trading, which is a technique that involves outright copying positions opened by other traders. You may have heard of it a couple of times in ads from popular social trader brokers. 
Nevertheless, the main reason social trading became as popular as it is now is that it only requires little to no knowledge of the financial markets.
Once you find an excellent social trader broker, you're pretty much all set up. But that, too, isn't easy to come by. For one, there are hundreds of social trading exchanges out there, so choosing the most suitable one is like finding a needle in a haystack. 
Granted, you can look at the lists of other traders. But remember that a platform that works for others doesn't necessarily mean it would work for you. Your best bet is to choose a platform according to your own criterion, which is why you're here.
Listed below are seven things you must look for when choosing a broker from social trading brokers:
1. Long History Of Operation 
Considering how you'll be handing over a lot of money to the broker, you must ensure they're trustworthy. You can quantify this characteristic by simply looking into the broker's origins and history.
Being operational for several years is a good sign that they're trustworthy. Otherwise, they should've never lasted for that long in the first place. For your reference, the first-ever social trader broker was made around 2010, so you want to choose a broker established around this time. With enough research, you can look into a broker's history.
2. Reasonable Commission Rates 
As you may already know, there's a fee for every trade you make. This is what traders call the commission rate. Obviously, you want to use a platform that has reasonable fees.
If it's too high, your profits would be diminished. If it's too low, chances are there's a catch, like a high minimum deposit or few available assets. This should be a major consideration when selecting a social trading broker since your strategy would differ according to the fees.
3. Compatible Trading Hours 
If the broker only operates in a time range incompatible with your preferred hours, it would greatly influence your social trading strategy. Hence, it's best to look for a broker that operates 24/7 or at least within your working hours. That way, you can minimize your downtime as much as possible. This would go a long way in maximizing your profits.
4. Diverse Market 
Each broker deals with different assets. One may specialize in crypto investments, while others focus on forex. Your goal is to look for a social trading broker that has a relatively diverse market. 
Their asset lists should include a contract for differences (CFD), stocks, annuities, forex, crypto, and the likes. Of course, if you're planning on focusing on a certain investment, you can also choose a broker that specializes in that market.
5. Highly Customizable Interface 
Trading platforms often have a complex interface that can easily overwhelm beginners. But some brokers provide users the ability to configure the interface so they can change where buttons are located and how they're displayed. This is a beneficial feature since you can make things a lot easier by customizing the interface according to your trading habits.
6. Analytics And Research Tools 
If you're planning on using technical analysis, analytics, and research tools will go a long way in maximizing your success rate. Fortunately, almost all social trading brokers offer built-in tools. But, of course, some tools are better than others. If you want to find a broker that provides the perfect tools and plugins, your best bet would be to simply try it out yourself. 
7. Lightweight Software 
Not everyone has a high-performance computer setup. Some have a decent setup, while others are making do with what they have. If you're the latter, you'll find it extra challenging to find a broker that suits your needs. This is because a slight delay when opening positions can lead to disastrous results.
On the bright side, there are certain social trading brokers out there that offer lightweight software. These platforms are easy to run even with a potato PC, so they're ideal for those that are using a computer with relatively low specifications.
Final Words on Social Trader Brokers
One of the many tips you'll hear from veteran traders involves finding a broker that suits your needs. This is mainly because a trading platform is a trader's lifeline. This is especially true in the case of social trading, where success is determined by your ability to compare or copy other traders.
Unfortunately, most social trading brokers are similar in some way, so finding a unique and suitable platform would be difficult, but that shouldn't be much of a problem with these tips.