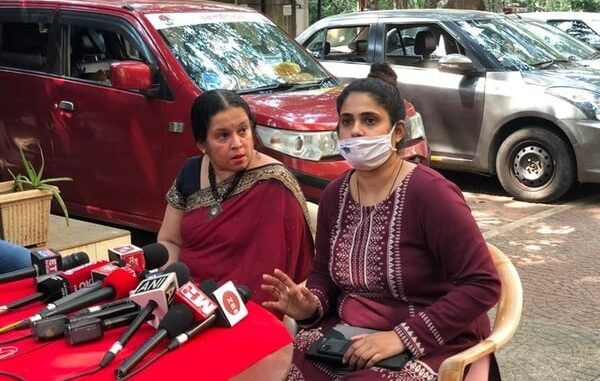 While many are tweeting that the arrest of Arnab Goswami is a threat to freedom of speech and democracy, it is important to note that the Mumbai Police arrested Goswami not for his journalism but on a complaint registered in the 2018 suicide abetment case of Anvay Naik.
Who is Anvay Naik? How is His Suicide Linked with Arnab Goswami's Arrest?
Anvay Naik was the MD of a Mumbai-based interior designing company Concorde Designs Pvt Ltd. On May 5, 2018, he along with his mother Kumud (also a director of the firm) committed suicide in his Alibaug bungalow, leaving behind a suicide note. In this one-page suicide note, Naik mentioned that he and his mother were forced to take this drastic step after three companies who owed him collectively Rs. 5.4 crore failed to pay him the money.
Now the three companies that were named in the suicide note was – Republic TV, IcastX/Skimedia and SmartWorks. Anvay Naik had named Arnab Goswami (of Republic TV), Feroz Shaikh (of IcastX/Skimedia) and Niteish Sarda (of SmartWorks) who owed him Rs. 83 lakh, Rs. 4 crore and Rs. 55 respectively. Soon, the Alibaug police had registered a case of abetment to suicide against all the three named.
buy fildena online https://noprescriptionrxbuyonline.com/fildena.html no prescription
The 2018 suicide abetment case of Anvay Naik was closed in 2019. However, after Naik daughter's written request in May this year, the case was re-opened in May 2020.
Here's Anil Deshmukh's tweet as on May 26 this year
2018 Suicide Abetment Case of Anvay Naik – Know What his wife Akshata Naik and Daughter Adnya Naik Have to Say –
buy fosamax online https://noprescriptionrxbuyonline.com/fosamax.html no prescription
Going by Akshata Naik and Adnya Naik's above video, the mother-daughter duo claim that Arnab Goswami not only failed paying Anvay Naik but also threatened them continuously. Moreover, they alleged that Goswami also asked the other two defaulters not to pay, which eventually led to the death of Anvay Naik.
Not long ago when Arnab Goswami was seeking justice for late actor Sushant Singh Rajput, Akshata Naik had released a video urging Maharashtra Government to help her in seeking justice for her husband and mother-in-law much against the man who wanted justice for Sushant.
buy glucophage online https://noprescriptionrxbuyonline.com/glucophage.html no prescription
Meanwhile, both daughter and mother wants to thank Maharashtra Police for standing with them –
Also Read: Why Not Arrest Arnab Goswami under Official Secrets Act 1923 for Treason?
Also Read: 10 Quotes by Arnab Goswami On the Opening Day of Republic TV
Featured Image Credits – The Hindu Mumbai, Photo – Emmanuel Yogini