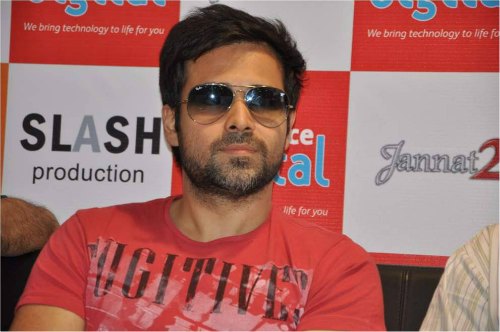 Till the time Emraan Hashmi was in the Bhatt camp, he was known for being a serial kisser. The image is still vivid in the minds of Indian audience. To come out of that image, Emraan started exploring options in Bollywood beyond the Bhatt camp. Next, he got Jannat and soon he started getting films relating to betting and gambling. While, all these years, he was seen as punter, come next year and you'll see him being bet upon. Yes, Emraan Hashmi is all set to play some brilliant shots in the cricket stadium and this time as the legendary Mohammed Azharuddin, the former Indian captain.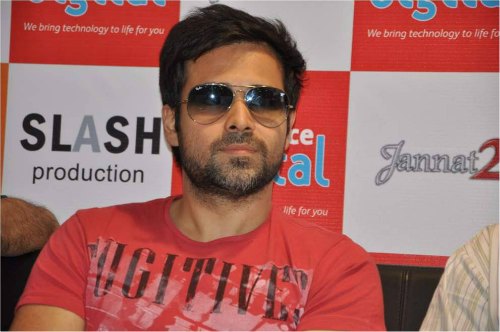 Image Courtesy: Reliance Digital via Flickr
Here we share some of the insights on his latest film Azhar based on the life of yesteryear's player Mohammed Azharuddin:
Azhar Personally Trained Emraan for the Film
While it didn't took much of a training to become a serial kisser, Emraan had to really practice hard to become an onscreen cricketer. Being an average gully cricketer, it was really hard for Emraan to pick up batting skills that could match up with Mohammed Azharuddin. However, his dilemma came to an end when Azhar himself decided to train Emraan for his biopic.
Emraan Is Playing 50 overs every day
To get into the shoes of Mohammad Azharuddin, Emraan has already started practicing cricket before shooting. He is playing 50 overs a day to train himself. What's more, he is even trying to get his cricketing style correct. Following the body language of Azhar, Emraan is also making sure his body language matches to that of Azhar to a great extent.
He is Doing Yoga and Weight Training
In order to prepare himself for the role, the Jannat actor is on a weight training programme. What's more to look fit and right, Emraan is also doing yoga. After all, to sport the role of a cricketer is not that easy. However, Emraan appears quite convincing in the first look of Azhar, the film where he not only put his collars up like Azhar but also shows the black amulet just like Azhar.
Emraan Will Be Seen With 3 Women in Azhar the Film
Buzz is that Nimrat Kaur of the Lunchbox fame will play the role of Azhar's lawyer in the film. This will be a fictional character. Besides, Prachi Desai will play the role of Azhar's first wife Naureen and Nargis Fakhri is expected to essay the role of Sangeeta Bijlani, Azhar's second wife. The original choice for the role of Sangeeta Bijlani was Kareena Kapoor. However, Ms. Kapoor preferred Udta Punjab over Azhar. If you are thinking whether there will be a Salman Khan angle in the film – the answer is "No" as confirmed by the film's producer Ekta Kapoor.
The Emraan Hashmi starrer Azhar is Produced by Balaji Motion Pictures and MSM Motion Pictures
Yes, Azhar is being produced by Ekta Kapoor's Balaji Motion pictures and MSM Motion Pictures. It took a year to pen down the script of the film where the writer focuses on three areas of Azhar's life – His faith in God, his two marriages and the infamous match fixing controversy. The casting is on and so is the shooting. The film is expected to release next year on May 13th.