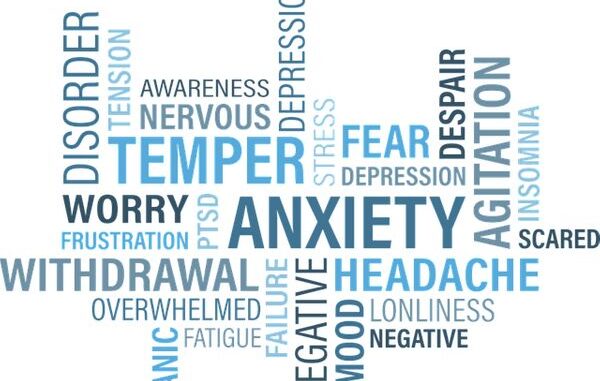 The global pandemic has forced people to stay indoors. Many countries have implemented lockdown to ensure the safety of their citizens. The same preventive measures have been imposed in India as well. Having to stay indoors for a long time can certainly trigger mental disorders in people.
Mental illness in young adults has been a debatable topic. Previously, health insurance policies in India did not cover the expenses arising from the treatment of any mental illness. However, the law has changed long before the pandemic. The Insurance Regulatory and Development Authority in India (IRDAI) has now asked the insures in India to make provision for covering mental illness in their health insurance plans.
We will be discussing a few things that you need to know about health insurance for mental illnesses.
What is health insurance for mental illnesses?
Much like any other disease-specific health insurance plan, mental illness cover will take care of the expenses incurred if an individual is hospitalized under in-patient care due to any mental illness. The policy also covers costs for diagnostics, medications, treatment, room rent, ambulance, etc.
Who should consider buying health insurance for mental illness?
Any individual who has a traumatic family history or an experience should consider buying a health insurance plan for mental illness. Anyone is likely to acquire a mental illness at any point in their life. However, having a health insurance plan to cover the expenses for this treatment and medication is necessary.
Are consultation and counselling covered under the policy?
The coverage for consultation and counselling charges are rarely covered in a health insurance plan for mental illness. However, there are a few insurers in India to do cover these expenses. Before you buy a health insurance policy, make sure that you are getting these doubts settled with your insurer. Also, check whether the health insurance plan provides coverage for both OPD benefits and mental illness benefits.
What disorders are covered under the mental illness list?
The following is the list of diseases that fall under the category of mental illness and are usually covered in health insurance plans in India –
Bipolar disorder
Anxiety disorder
Attention deficit/ hyperactivity disorder
Post-traumatic stress disorder
Psychotic disorder
These are tough times, and it is important that we make sure our loved ones know that we care. For those suffering from a mental illness, it is time to get yourself treated and not be ashamed. It is time we talk about this and ensure that we as well as the people we love, get the right help at the right time.
Besides this, having a comprehensive health insurance plan for you and your loved ones will cover the medical expenses as when they arise. That way, your life savings stay unaffected. The low-income families in India can seek healthcare facilities under the Pradhan Mantri Jan Arogya Yojana (PMJAY) scheme. It is a government-funded scheme that offers INR 5 Lakh per year per family.