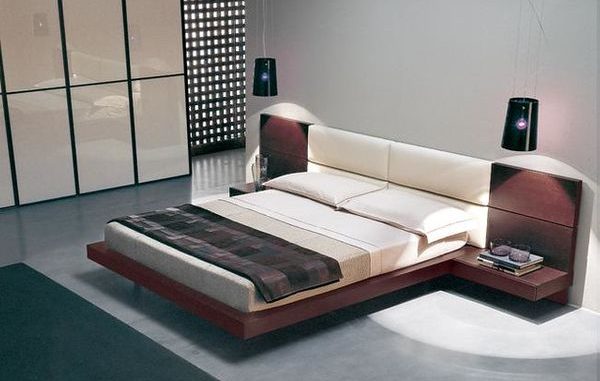 A mattress is one of the things that affect the quality of your sleep. You need to find a good mattress if you want to enjoy your rest. Memory foam is among the most popular type of mattresses out there. By the way, you should keep in mind that there is a difference between memory foam and gel foam.
One of the things that anybody would want to know when buying a new mattress is how long it would last. Specifically, the lifespan of a mattress is one factor that you should consider when you are going to shop for one. Since we are talking about memory foam mattresses, what is their life expectancy?
Generally, a memory foam mattress will last for around 10 or more years, but that is based on some factors. Worry not because we are here to discuss those factors for you. Let's get going.
Density
The density of the memory foam mattress will determine if it will last for long or not. Generally, foam density is the weight of a cubic foot of the material. A mattress with denser foam will have a tightly packed cell structure. Since the cell structure will be more tightly packed, it will affect the performance and feel of the mattress.
Low-density foams will weigh between 2 and 4lbs, and they will have a lifespan of around 4 to 6 years. Medium density memory foam mattresses will weigh between 4.1 and 5.5lbs and will last for about 6 to 8 years. On the other hand, high-density memory foam mattresses will weigh more than 5.5lbs, and they are the ones that last longer than the low and medium density. High-density mattresses usually last for 8 to 10 years. Some can go for more than 10 years.
High-density memory foam mattresses will be firmer, followed by medium, and then the low-density mattresses are soft and less firm. Plus, a high-density mattress will support weight better than the other mattresses. But, they are not the most comfortable ones. It would take some time before you can adjust to the extra firmness of the high-density mattress. With the medium density foam, you get the optimum comfort, and they also last for long enough.
The Quality of the Mattress
The mattress quality will also affect its durability in the long run. Even though memory foam mattresses have the same name across every online and local store, they perform differently. Every brand will have a different way of making their mattress.
Therefore, the quality of the mattress will vary from one to another. You have to check the quality before you buy that mattress. To do this, you can get online and read what other people are saying about the brand. Are they talking positively about the mattress? Did the mattress last for long enough? What are people complaining about?
You must ensure that you go for a good quality memory foam mattress that will serve you for a long time without losing its quality. Keep in mind that a low-quality mattress will not last for as long as you expect.
The Support Base
What is the support base of a mattress? This is the layer just beneath the memory foam layer. It is called the support or core foam. The role of this layer is to act as a supporting structure to the mattress. As you can expect, a good-quality support core will weigh between 2 and 2.5lbs. It means that the support base will be strong enough to offer good support to your body. It won't soften or compress too quickly. This, in turn, this makes the mattress more durable than a low-quality support base.
Generally, high resilience cores are considered as the best choice if you want a good and durable support base. Going for a low-density core with low-resilience will also mean that the mattress will not last for long enough. This will also compromise with support.
The Type of Bed
Did you know that the type of bed you use will, in turn, determine the longevity of the mattress? How is that possible? Well, the bed acts as a support or platform of the mattress. If the bed is strong enough, it will offer enough support for your mattress. If you go for a spring bed with weak support, it will always sink whenever you sleep on the mattress. Even a wooden bed with weak support will not be stable enough for your mattress.
Therefore, ensure that you pick a good bed to match your equally good-quality mattress.
How You Care For The Mattress
You might have purchased a good quality mattress, but you don't take good care of it. This will affect how it performs. So, how can you take care of your mattress? One way to do this is to ensure that it is placed on a solid base. You can either place it on a solid bed base or the floor. You should also use a waterproof mattress protector to protect it from liquids from spilling on it. Memory foam mattresses don't perform so well when wet.
Alternatively, you can use a padded mattress cover to keep your mattress safe from spills, stains, and dirt. But also, the padded mattress cover will prevent dents that can lead to the wear and tear. Another way to extend your mattress longevity is to flip it over every few months to balance the wear. Doing this also helps to allow it to regain its shape.
The Warranty
The final thing to consider is the warranty that is offered by the mattress brand. Without any explanation, a mattress that comes with an extensive warranty cover will last for many years. Ideally, consider going for a mattress that has warranty coverage of 10 or more years. Such a mattress will last for long. Furthermore, you can get a replacement if it doesn't last for the time specified by the manufacturer.
Remember always to take good care of your mattress if you want it to last for long enough. Other than the few tips we gave you, here are other tips to help you extend your mattress longevity. Above all, make sure that you go for a trusted mattress brand.