"There is no secret to success. It is the result of preparation, hard work, and learning from failure." – Colin Powell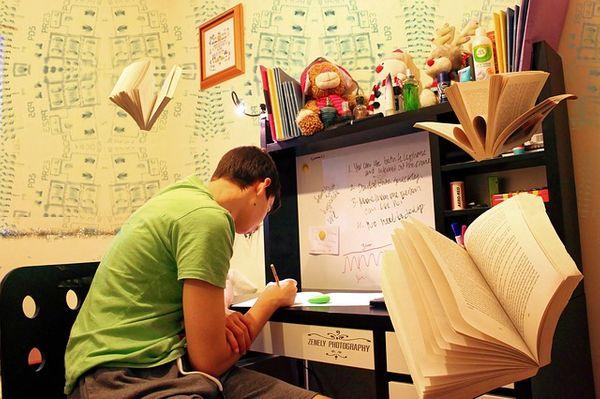 Truer words on success have never been said. Moreover, in this fast-paced world where everyone is in a hurry to achieve success, these words are no less than an echo of wisdom. Even students who prepare for competitive exams like NEET search for shortcuts to get good rank in the examination. However, what students fail to understand is that success is not built on weak pillars, but on strong foundation laid by hard work and practice.
There are various things that should be a part of the to-do-list when preparing for NEET and solving the test series is one of them. It not only helps them practice the topics but also boosts their confidence. Moreover, now that NEET will be conducted online (twice a year) from 2019 onwards,  online test series have become more crucial to prepare for the exam.
Thanks to the internet, online test series for NEET are easily available, giving each and every student an opportunity to access the best resources for their preparation. Though there is no denial in the fact that solving online test series for NEET is one of the crucial steps towards a better preparation, many students still hesitate in taking this step.
To help them clear the clouds of doubts, here are some of the ways these test series prove to be important for NEET aspirants:
Self-evaluation is one of the significant parts of the preparation period, and online test series for NEET help the students achieve that quite effectively. Students who take these tests also get a chance to check which topics need further practice. In this way, they can evaluate their progress and prepare a study schedule as per the results. Once the students have an idea about the weak areas, they can also seek help from their classmates or teachers to strengthen the concepts to perform better in NEET.
Boosting Confidence and Self-Esteem
Practice through test series also boosts confidence among students. They get a better hold on the subject and fully understand the topics that need more attention. With proper analysis of their performance, they get the opportunity to improve. Moreover, when they take an online test for NEET, they stay calmer and relaxed which eventually proves to be an added advantage that boosts their self-esteem.
Improves Accuracy and Speed
It is a known fact that practice makes us perfect. This is same with the preparation of NEET. To crack NEET, accuracy and speed has to be sharpened during the preparatory time. If students pay attention towards their practice through test series, they not only improve their accuracy in answers but also finish the exam quickly than before. Also, students learn from the mistakes they make in the online test series and stay more alert during the final examination to avoid repeating the same mistakes.
Going along with the previous point, this one on the list also highlights how online test series help students learn time management. Attempting all the questions in the given time limit is also a big deal in NEET. When students take the online test series, they learn how much time they need to devote on a particular question to finally solve all of them in time. The more papers they solve, the better they become with time management.
Familiarizing with the Final Exam Environment
Last but not the least, these tests series help students in getting familiar with the real-time exam environment of NEET. They will get significant information about the exam pattern and how much time will they take in solving the entire test. Students who wish to take online tests series for NEET can opt for digital platforms like Aakash iTutor. This platform offers exclusive test series especially prepared by experienced faculty.
In a nutshell, the main purpose of the test series is to help students perform better in the final examination. Students who aim NEET need to realize that acing this exam is not a child's play and they need to put genuine efforts to ensure strong preparation.
Online test series for NEET is one of the stepping stones that can help students take the exam with more self-confidence and better preparation; thus, increasing their chances of achieving a better rank.