They say that laughter is the best medicine for the body, and this statement isn't far from the truth. Whenever you watch something funny, you not only eliminate stress from the mind but also add on to your years on earth. Several contents are focused on comedy and laughter, some for kids and others for adults. Shows such as Henry danger have had tremendous success since inception and have gained a considerable following. At the moment, Henry danger new episodes are being released for the fans who have been following the show.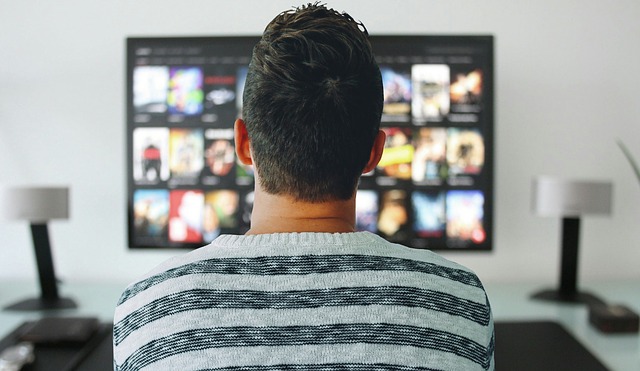 In addition to Henry danger, there are also other comedy TV shows that enjoy considerable levels of attention, for instance:
The office US & UK
The US version of this show has nine seasons so far with 201 episodes while the UK version has two seasons and 12 episodes. Although the US show has grown to become famous too, it originates from the UK version which was the predecessor. However, the UK version still stands out as one of the best comedy TV shows in existence. The US Office show is only, but a successful remake of the UK hit.
In the office UK version, Ricky Gervais stars as the boss who is known as David Brent in the show. The character is a clueless boss who is continually trying to connect to his underlings with little to no success. All this is the same with the American version where the storyline remains same, and Steve Carell plays as the boss.
Critics will argue that the US version of the show is nothing but an imitation of the original content which is from the UK. Whether you're on their side or not, what matters at the end of the day is that both the shows entertain the masses. This is a family series that you can watch together whether you are young or young at heart.
Henry Danger
Henry danger is a series about a 13-year-old kid who is studying and at the same time is a sidekick to a superhero known as captain man. In the show, he is referred to as kid danger by the captain who is his boss. The kid has to balance the two lives in this intriguing and yet comical show.
The exciting part is that just like any other superhero living within civilians, henry danger conceals his identity from friends and close relations and instead opts to keep his operations private. This begs the question, what if his friends find out what he does after school time, he would probably emerge as the most popular kid in his grade.
Henry in this show tries to save the world while at the same time blindfolding his friends, Jasper and Charlotte together with little sister Piper from knowing the truth about his superhero activities. In this captivating show, you won't get bored even for a minute and will be yearning for new episodes always.
Parks and recreation
The idea of being a long time public servant is played well by Leslie Knope. She portrays public service as a challenge, especially after the 2016 elections. For this reason, the idea of parks and recreation comes in for civil servants.
In the show, Leslie is optimistic and encourages people to believe in life and the government by being positive and having a passion for the work you do. Ooh well, you will notice too that she has an unstoppable love for waffles which you may also have, maybe. All this is topped up with fun and smiles in this fantastic comedy series. As at now, the series has gone up to 7 seasons and 125 episodes.
The good place
This comedy show is still new as it has only reached two seasons so far and 25 episodes. Even as it is relatively new, it still has a huge following based on the fantastic content present. The series stars Michael Schur who has equally starred in the office show and parks & recreation as well.
In this series, Michael Schur comes out from his comfort zone which is a sitcom and focuses on this fascinating comedy series. The show is centered on Eleanor Shellstop who is Kristen Bell, finding herself in a good place after her life comes to a halt. The show is captivating as Michael comes up with a show that addresses morality on top of entertaining the masses. It also talks about philosophical issues and other family related drama. The show is ideal for all groups of people and thus can be watched by the entire family.
Orange is the new black
Even from the name alone, this show is set to grasp your attention. The show has had its fair share of success on Netflix and has emerged as one of the golden series on Netflix. All this is not just by hearsay but by merits achieved by the show.
The show is one of the most diverse and satisfying series ever aired on Netflix and is continuing to gain more followers by the day. We are all looking for the best comedy and so for a show to qualify for this, then it has to be funny. Well, for this show, you won't fail to crack a rib while watching as you will find everything you see to be hilarious. It is, therefore, a show that you can watch as a family and not feel any weirdness.
New girl
Last but not least on the list of best comedy series is this fun treat. New girl was first criticized during its inception, but later on, the skeptics changed their mind after a few episodes. By now, it has raised the bar on comedy shows and has even made it to fox's line up of shows.
This is the show that might get you laughing alone in your room with huge bursts and claps, and it is like no other show you will watch over recent times. The show is based on friendship ties and self-improvement but with a touch of comedy.
As you have seen, the series above are some of the best comedy TV shows that you will find on mainstream media. Some are newer than others but still, comedy is comedy, so long as there's laughter in it.