With the right-wing violence in the Aligarh Muslim University, it is pretty clear that they just won't let people live in peace and are hell-bent on destroying every single institution in the country.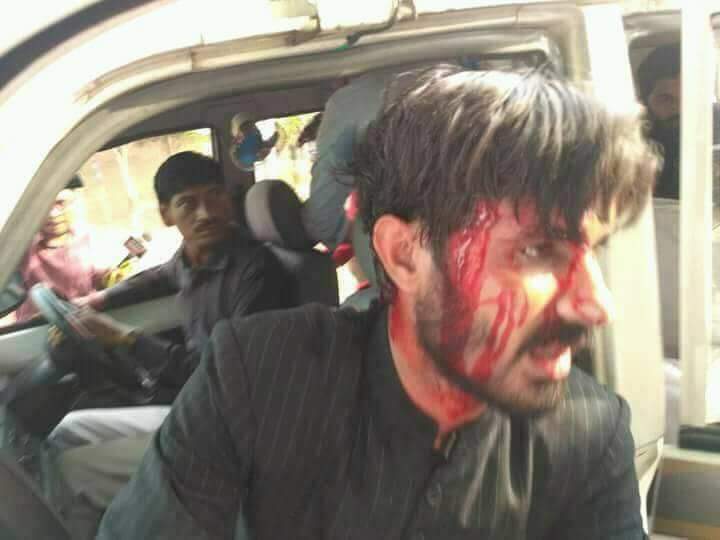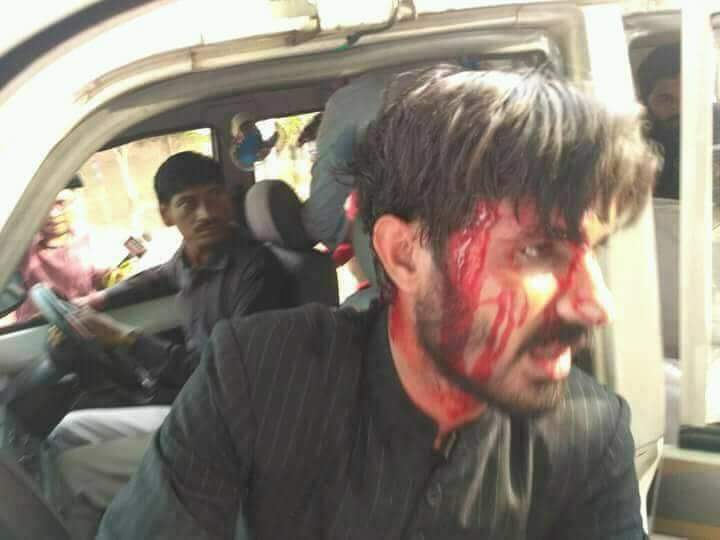 The AMU has always been an eyesore to the right wingers like Hindu Jagran Manch.
Hindu Jagran Manch is the same outfit which had threatened the Christian schools do not celebrate Christmas in their Institutions. Their radical views against the Muslims is also well known.
So, it wasn't much of a surprise that they turned their eyes on AMU to create a bit of a ruckus there.
What were they protesting against? The HJM wanted the AMU varsity to remove the photo of Mohammad Ali Jinnah that was hanging on the walls of AMU since almost 1938 (much before India got its freedom).
One might ask, why did the HJM suddenly realize after so many years that this photo should be removed?
One might even ask, why would right-wingers who support a murderer like Godse and want his temple built, are so against Jinnah, who for a good part of his life was instrumental in the freedom struggle of India?
But if you do plan to ask these question, ask it to yourself in your mind. If you ask it loudly you might get your skulls cracked and tear gas guns used against you by the Police.
While the HJM "warriors" went quite unharmed even as they burnt effigies of Jinnah in the AMU campus and threatened the students and faculty of the University, while waving weapons in their hands and even assaulting students, on the other hand, when the AMU students took out a protest march against this deflation of their campus, they were met with a more than 100 member strong Police battalion.
If one might wonder how come the HJM hooligans managed to get away with violence, while the AMU students were lathi charged and tear gassed, the answer is pretty simple. This controversy was raked by the Aligarh BJP MP Satish Gautam.
So, with the UP Government backing the Hindu Jagran Manch, it is not a surprise that the AMU students are left knocking on the doors of justice even as blood oozes out from their foreheads.
Even as I am left with images of the young students holding the gaping wounds in their heads and videos of lathi charge on protesting students, I can't help but wonder how our educational institutes are being turned into battlegrounds.
This is not a one-off incident either. In the past four years, students across the country and especially in Universities like Aligarh, Jadhavpur, and our favorite JNU have been beaten up, lathi charged, used water cannons against. They haven't even spared the women in most cases. The pictures and videos of all these events have been seen by all.
Where wits and knowledge should be battling against each other, we have stones, lathis, and swords battling against each other.
With the constant interference of the Right Wing Outfits who want to rewrite the history of India to suit their own Amar Chitra Katha and Dinanath Batra Models, it would be quite a surprise that the idea of India as a Secular Nation survives for another few years.
Even as Universities are being made political battlegrounds for polarisation and communal vote consolidation tactics, it is imperative that the students come forth in one voice and demand protection of their universities from external hooligan forces.
Our Youth is the future of our country. Let's not allow these hooligans to destroy the future of India, any more than it has already been destroyed.
Disclaimer: I don't particularly care whose portraits hang from which walls, but when students are being attacked using brute force, I definitely think that a lot many heads should be hanging in shame.
The article was first published by Darshan Mondkar on his Facebook timeline.