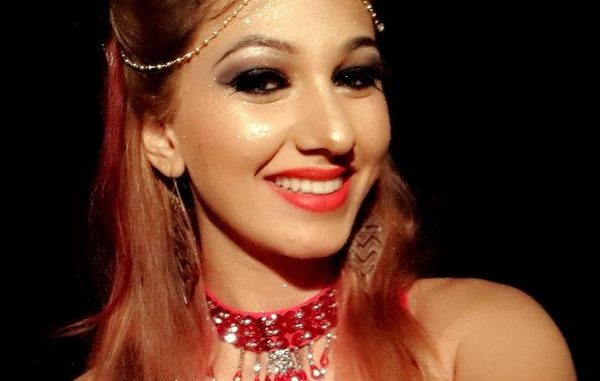 Nobody knew who Jasleen Matharu was until she entered India's most controversial TV show Bigg Boss 12. Perhaps she wouldn't have created much of a buzz if she wasn't introduced as Anup Jalota's girlfriend. Yes, the 65-year-old Bhajan King admitted that he is very much in love with his 37-year junior.
While, the Internet is full of funny memes and jokes on the couple, here we share some interesting and lesser known facts about Anoop Jalota's girlfriend and Bigg Boss 12 contestant Jasleen –
Jasleen Matharu is a Mumbaikar
The Bigg Boss 12 contestant is born and brought up in Mumbai. Yes, she is a Mumbai girl and a die-hard Mumbaikar. Jasleen is lovingly called as Jassi. Her native place is Khanna, Ludhiana in Punjab. She stays with her parents in Mumbai.
4th April is her Birthday
Born on 4th April 1990, Jasleen is only 28-years-old! Sexy, gorgeous and beautiful, the nation is still in shock as to how can she fall for a 65-year-old guy. Her Instagram is full with marriage proposals where young men are not only proposing her but also asking her why Anup and not them. LOL.
She Started Her Musical Journey at the age of 11
Jasleen is a singer by profession and she started her journey at the tender age of 11 by training in both, classical as well as western music. Interestingly, at the age of 16, she even bagged the title of Best Female Singer in an Inter-College competition.
Jasleen is also a Trained Dancer
Not just a singer, Jasleen is a trained dancer as well. Some of the dance forms that she knows include Bharatnatyam, Hip-Hop and Salsa. Besides, she is also well versed with Bollywood style dancing that involves a lot of latkas and jhatkas. No wonder, the audience did see her dancing as Salman Khan introduced her on the stage of Bigg Boss Baara.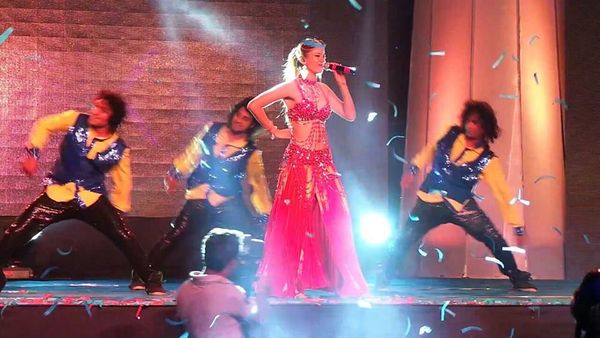 She Was Part of 2014 Music Video Dedicated to Prime Minister Narendra Modi
In 2014, a music video titled 'Ek Bharat Shrestha Bharat was released by singer and producer Ravindra Singh which was a dedication to nation through initiatives by PM Modi. The album full of patriotic songs and videos were sung by several singers including Jasleen. The female voice in the below song is by Jasleen.
Jasleen Matharu is a Brown Belt in Kickboxing
Not just beautiful, Jasleen is also strong and sturdy. Well, Jasleen has been practicing kickboxing for the past 7 years now. She is a brown belt. Besides, she is a fitness freak who hits the gym regularly. No wonder, her figure is a testimony. Besides, all her photos and videos that have been circulated is self-explanatory as to how much she is into maintaining herself.
She Has Done an Item Number in a Punjabi Movie
In the Punjabi film Mitti, Jasleen is seen in an item song – Bolliyan where she is seen shaking herself to the tunes along with Mika Singh. Apparently, Mika is not just an actor in the film but has also sung the song.
Jasleen Has Been Performing at Various Shows
Being a singer as well as performer, she has been singing and performing from several years now in India as well as abroad. She has performed all over the globe with singer Mika's troupe. Her social media has her photos with several prominent singers including Sukhwinder Singh and Udit Narayan.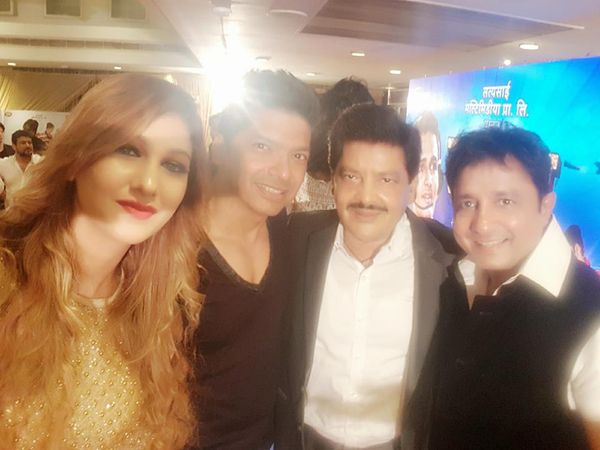 Her Family Was Told that She and Anup are Going in the Bigg Boss 12 House as Guru-Shishya
Apparently, her family knew that Anup and Jasleen are going in the Bigg Boss House as guru-shishiya Jodi, they had no clue that Jasleen has been dating Anup from past 3 years now. They have been constantly getting calls from relatives asking if this relationship is for real? Jasleen never told her family that she is dating Anup though Anup has been a constant visitor from past 4 years now.
Jasleen's father Kesar Matharu is a film director who directed films including Dirty Boss (2016), The Dirty Relation (2013) and Hum Hain Pyaar Main (2002). Jasleen's mother's name is Jaspreet Matharu. She has a younger brother Randeep Singh Matharu.
Anup Met Jasleen for the Very First Time When She Was Only 4-Years-Old
According to Jasleen's father, the family knows Anup from more than three decades now. Back then, when the family came in contact with Anup Jalota, Jasleen was hardly 4-years-old. He and his wife Jaspreet are very much hurt to know about this sudden development in their daughter's life. They have said in an interview that won't accept this vichitr relationship.
Controversy around the Viral Video of Jasleen Matharu
While, Jasleen and Anup are claiming to be in relationship from 3.5 years, a video that is going viral on the Internet says otherwise. Interestingly, in the video, Jasleen claims to be very much single and expresses her desire to seek a boyfriend. Now that this video is not that old, people are wondering what is real – her relationship or the video?
Do you think Jasleen is really in relationship with Anup Jalota or this is just their game plan for Bigg Boss 12.
buy Xenical no Prescription
buy Tadalafil online
buy Aciphex No Prescription