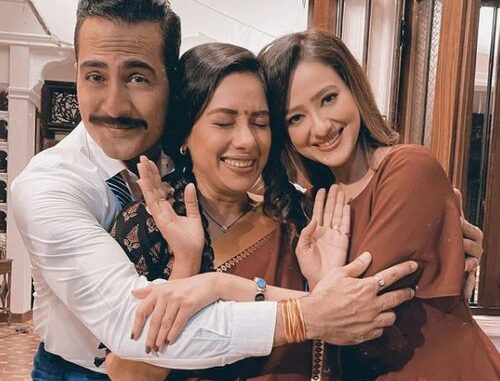 The serial Anupamaa on Star Plus has taken a new turn. Vanraj and Anupamaa are finally divorced but as strange as it seems the estranged couple are still living under the same roof. While it wouldn't have appeared odd had Vanraj remained single, but, now that he is married to Kavya, 'it' is certainly awkward. Anupamaa is staying in the same house with her family along with Vanraj and Kavya – Quite weird, isn't it?
Anupamaa Shouldn't Have Really Stayed with Vanraj and Kavya
Everything was going well for Anupamaa – her job, her dance classes, her everyday life and then the divorce part as well. We were all looking forward to her individual life as an independent woman. Unfortunately, the makers not only made her stay at the Shah house much to our dismay but also now making her bear all of Kavya's tantrums and insult.
While, she was the old Anupamaa it was her majburi to tolerate Kavya's rudeness and abuses. However, now that she is on her way to become 'that self-made independent woman', it is not only irritating but also annoying to see Anupamaa accepting all the negativity coming towards her.
Kavya Too Isn't Entirely Wrong
Who can withstand her own sautan in the same house? This is totally bizarre no matter what Baa and Babuji thinks. So, Kavya's action cannot be wronged really. She will obviously do what she can in order to get rid of Anupamaa somehow. Wonder, what the writers and makers of Anupamaa are trying to show by giving us such a track.
It would have been much better if they would have ensured Anupamaa living elsewhere or giving some other twist; but Anupamaa living in the same house as that of Vanraj and Kavya is not only unwise but also problematic.
We want to see Anupamaa grow, flourish, rise and shine like any other independent woman after all that was precisely the original concept, wasn't it? However, serial Anupamaa seems to be drifting more into pati, patni aur woh zone day by day – compelling us to feel sad for Anupamaa instead of becoming proud. Totally disappointing!
What do you think? Also, tell us what's your opinion about Anupamaa staying along with Kavya and Vanraj even after the divorce. Join the Anupamaa Fan Club on Facebook for the latest updates and news.