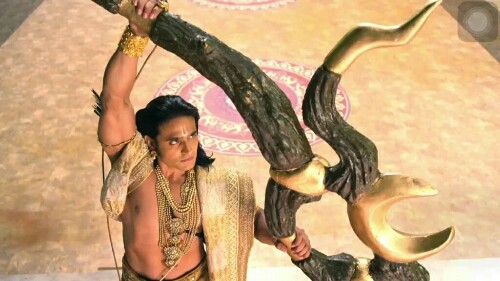 Siye Ke Ram is a mythology retelling, where the writers and the makers take us (once again) down the lane of the ancient sites of Ayodhya, Mithila and Lanka. Interestingly, the mythology is retold from Sita's perspective and it has more to what we had known already.
Siye Ke Ram has a brilliant cast especially Ram whose screen presence seem just so spectacular. Here we share some reasons as to why Ashish Sharma, the Fantastico simply rocks as Ram in Siye Ke Ram –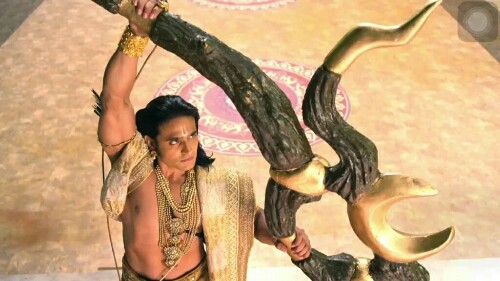 Image Source: @ashish_sharmaFC via Twitter
Ashish Sharma as Ram Looks So Serene and Peaceful
Lord Ram is often referred as Maryada Purushottam Ram – The one who is full of virtue. In other words, a 'Perfect Man'. Ashish Sharma as Ram not only highlights these qualities of Lord Rama well but also proves that he is capable enough to essay the role of Lord Rama, the supreme. His calm and compose behavior at all the instances – Tadaka vadh, Ahilya incidence, during the Swayamvar was not only worth watching but also appreciative.
The Voice of Ashish as Lord Ram in Siye Ke Ram Is the Icing on the Cake
We are not sure whether the voice of Ashish is dubbed or not, but the voice simply acts as a booster. It has such a huge weightage that it makes his act all the more worthwhile. Ram's voice simply captivates our eyes, heart and soul, every word that he says remains etched in our mind, just the way it should be. No wonder, the Ram and the Gargi conversation still echoes in my mind.
Ashish is a Stellar Performer
It is not easy to essay the role of a mythology character especially the one whom several of us look upon and want to seek inspiration. However, Ashish Sharma, the fantastico actor not only meets our expectation but also gives a stellar performance in almost all the scenes. He indeed gives us a visual glimpse of all the qualities of Lord Rama. Nevertheless, Lord Rama is revered for many qualities especially for his values and undying compassion for all. The way he talked about values and respect for women in the Swayamvar was indeed captivating.
Fans Love His Body and Physique
We all know what a spectuar yodha Lord Rama was! A raghuvanshi and the 7th avatar of Lord Vishnu, he is often considered as a supreme being rather an avatar. No wonder, Lord Rama might have a great body and physique and every time we look at Ashish as Lord Rama we are not just in love with his voice and actions, but also his body and physique. He doesn't appear as boring but hot and fantastico!
He Simply Makes Lord Rama Alive
The mere presence of Ashish Sharma as Dashrath nandan Ram takes us to the mythological world of Ramayana and also give us a visual glimpse of Lord Ram's purity as well as piety in his intentions and actions.
We are simply loving Ashish Sharma as Lord Ram. No wonder, he as Ram is inspiring the young generation. What are your reasons to love him?
Do not Miss Reading:
Siya Ke Ram Cast – Know the Real Names & Background of the Characters
Know All about Shanta – Lord Ram's Elder Sister!