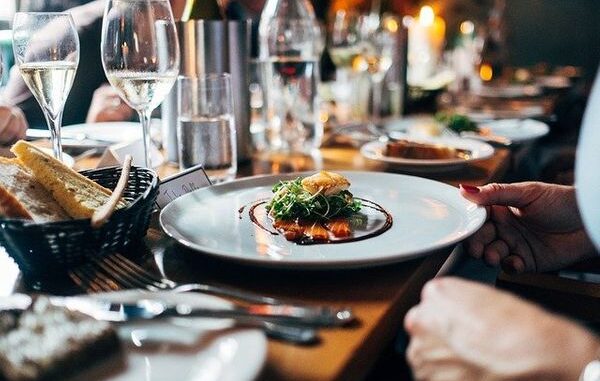 Tourists and travelers are often in the capital city, exploring for pleasure or buckling down for business. There's also a lot of people on the lookout for Washington DC apartments so that they can have closer proximity to work and not have to endure the long commutes from nearby states by train. No matter your reason for coming to D.C., one great unifier is the need to eat a decent, hearty meal to keep your energy and morale high. Here are five great restaurants to try and dine in Washington DC area. 
1. Makan
If you're in the Columbia Heights neighborhood, you may just stumble across this charming Malaysian restaurant, run by seasoned and passionate chef James Wozniuk. The restaurant, which offers both dining room and patio seating, offers many varieties of rice and noodle dishes with flavors and condiments of carrying intensity and cultural significance. Makan is also popular for its menu of tropical cocktails.
2. Shibuya Eatery
The mastermind behind this versatile spot is chef Darren Norris, who prioritizes sushi dishes that incorporate north pacific bluefin tuna and yellowtail flown in from a famous Japanese fish market. The menu also offers donburi bowls, bento boxes, hot or cold noodles, udon, soba, ham, rib skewers, and more. There are also seasonal changes to the menu to accent the atmospheric changes that tend to bring a twist to patrons taste buds.
3. Seven Reasons
Be warned! This Latin American restaurant run by Chef Enrique Limardo will cost you a pretty penny, but you're likely to have one of, if not the best meals of your life. This trendy spot on U Street has a bar, mezzanine, and back patio that shows the chef's artworks. There is an impressive cocktail and wine list, but the real charm are the food menu offerings, which include lamb chops, rainbow trout, lobster, pork belly, and more.
4. Benitos Place
Despite being tiny, this hole-in-the-wall spot is a favorite of immigrants from Central America who long to taste their Honduran cuisine, as well as locals who delight in dishes from beyond borders. The menu touts favorites like tortilla baleadas, refried beans, fried chicken, plantain chips, tacos, and much more.
5. Oyster Oyster
This indoor restaurant is the perfect place for lovers of shellfish and vegetables. Chef Rob Rubba has made sustainability an important goal of this establishment. The restaurants website states that their "seasonal menus that highlight the bounty of the Mid-Atlantic with farms who share our ethos for stewardship, environmentally beneficial oysters from the Chesapeake, and locally foraged mushrooms. The beverage program is equally focused on and curated with responsible producers." Dishes of note include mushroom broth, pecan mousse, and toasted barley.
Despite being directly associated with patriotism and all-things-American as our capital city, Washington, D.C. is also a spectacular hub of culture due to the influx of immigrants who are starting and maintaining spectacular culinary businesses in town. If you're on the lookout for an apartment or home in D.C., one thing you won't regret bringing into your life are the spectacular dining options.