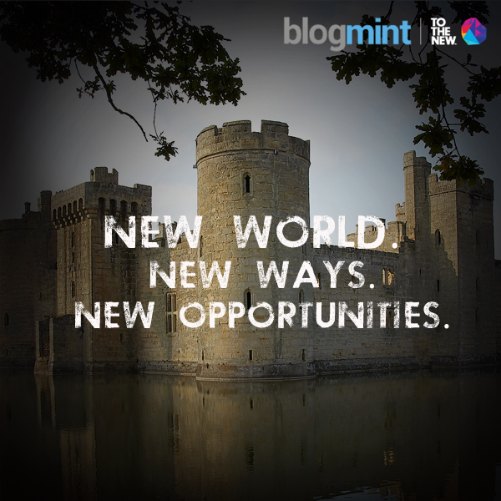 Being an Indian blogger, if you always muttered, "How the Hell can I earn through my blog?" then your 'Acche Din' is around the corner. The reason being, now as an Indian blogger you can mint money without any bids, and/or pitch letters. Yes, all you need to do is register on Blogmint – India and Asia's leading platform that allows bloggers to earn and get paid in few simple steps.
Here we tell you why as a Blogger you must register on Blogmint, and monetize your blog soon to start earning…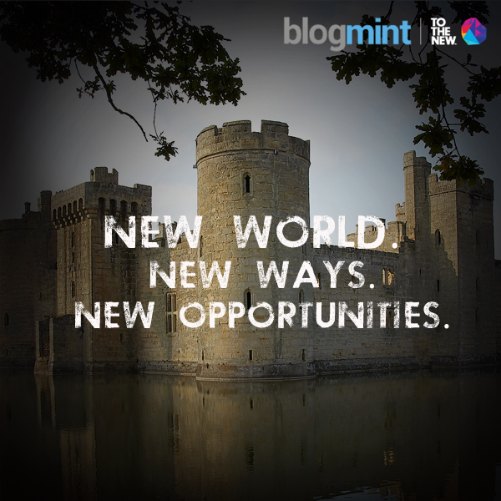 Image Courtesy: Blogmint via Official Facebook page
To Start Earning, you Don't have to be a Top Blogger like Amit Agarwal, Miss Malini or Harsh Agrawal
To register in Blogmint you don't have to be a top blogger with high Alexa rank or as famous as Amit Agarwal. Well, all you need is a blog. Even if you don't own a domain and your blog ends with blogspot.in or wordpress.com, it is perfectly fine. The reason being, Blogmint doesn't judge you or your blog on any parameters. You are free to register, and clients do approve your application to write for them.
Blogmint Lets you earn from the moment you register
Unlike other programs where you have to wait for days and months to start earning, this platform lets you begin from Day 1. Yes, simply register on Blogmint and get going
Earning is Easy, Simple and Quick on Blogmint
Once you register yourself on Blogmint, you'll have to discover campaigns run by various brands on the platform. You can decide the compensation and then apply for the campaign. Once, the brand (the client) checks your application and accepts it, you'll have to write a post on the topic as mentioned in the campaign. Next, you'll have to submit the draft to the brand on the platform. Once, the post is accepted you need to publish the article on your blog. Well that's it.
Not Just Blog, Even your Vlog and Tweet can help you Earn Money via Blogmint
If you are not a blogger but a vlogger who loves making videos then too Blogmint is the perfect platform for you to earn money through your vlogs. The process is same as above. In addition, there are twitter campaigns that can make you earn good. Yes, you even get paid for those 140 characters you once thought is just a waste of time or to troll all your haters.
You Decide the Amount You Want to Be Paid
While, almost everywhere you are compelled to accept what others force on you, here you get the chance to decide your pay. That's right, you decide how much you would like to be paid for a particular campaign. Once, it is approved you get what you had asked for without any nuisance or trouble.
In The First One and a Half Month of Registration We Could Earn as much as Rs. 10,000
There is lot of campaigns going in Blogmint.com which allows almost all the types of bloggers to earn. Unexpectedly, we could earn as much as Rs. 10,000 in one and a half month from the date of registration. This is a great news for us and so we do recommend the platform for your blog.
The Money Earned by You Reaches Your Bank Account in just 10 to 15 working days
No it doesn't take months to get paid, in fact not even 30 days. Within 15 working days, the money reaches directly in your bank account without any hassle or reminder.
They Do Have a Support System that Cares about Your Trouble
reach@blogmint.com is the customer care email id that solves all your problems.  However, being a newbie I faced a problem and wanted to have a word with them. I wasn't very keen to bother the marketing or the sales team so I searched for a number who could help me with a technical problem. To my surprise, I got a number from the Privacy Policy page and my issue was resolved within 10 minutes. Let me tell you, I didn't even call them, my SMS resolved my problem.
There are Campaigns Which Invites you to Special Premiere of Movies
Recently, there was a special screening of Talvar movie and bloggers were even invited for the same – Yes, write and Get Paid to watch the most awaited film and that too in advance.
You Get Several Advantages Once you Register on Blogmint.com
Blogmint.com has launched Blogistan where bloggers get a chance to be a part of top 100 Bloggers in India. What's more, the bloggers also stand a chance to be one of the lucky few to be a part of India's first coffee table book for bloggers. All you need to do is vote and nominate for your favorite blogger. This is just the beginning there are more such activities to come while you earn from your blog on a regular basis.
So what are you waiting for – Register today on Blogmint, monetize you blog and start earning. Happy Blogging!
Do Not Miss Reading:
Interesting Facts About Amit Agarwal – India's First Professional Blogger!
8 Reasons Why Young Indians Should Never Become Freelancers