Like any other Industry, Hindi Film Industry more popularly known as the Bollywood, has too evolved and come up a long way since our childhood days of 90s. While we absolutely love the 90s for its own unique substance and nostalgic value, one cannot deny that we equally adore the style and more importantly growing contemporary substance that has crept into our favorite Bollywood.
Image Courtesy: Fred Miller via Flickr
Let sit back, relax and analyze what are the trends that made landmark in the journey of Bollywood:
1. Slice of Life Genre
Wake Up Sid, Zindagi Milegi Na Dobara, Yeh Jawani Hain Diwani, Dil Chahta Hain and more recently Queen. Ring a bell? This is a new genre that got introduced in Bollywood around last decade. All these movies explored life of urban youth, their relationships, their vulnerability and their aspirations.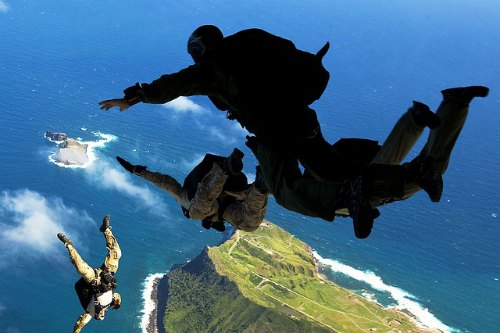 Image Courtesy: Skeeze via Pixabay
These films did not follow any particular story or screenplay format, but each unfolded the personal journey of the protagonists, filled with unforgettable memories that remain etched in the memory of the audience forever.
These films did not follow any particular story or screenplay format, but each unfolded the personal journey of the protagonists, filled with unforgettable memories that remain etched in the memory of the audience forever.
The music in these films also has been outstanding, offbeat with contemporary at times with folklore touch, helping the film immensely to create its own niche.
This genre of films has successfully connected with the audience, thanks to the realism it infused in its characters, who were more humane than heroes.
2. Sequels
Hollywood has been always famous for creating sequels of hugely successful movies mostly in Action Genre and converting them into a successful Franchise. Be it James Bond, Mission Impossible, Fast and Furious, Men in Black, Superheroes of Marvel Comics or for that matter Harry Potter.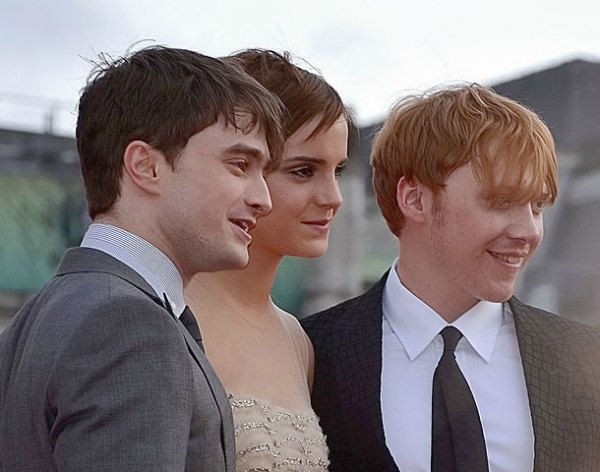 Image Courtesy: Ilona Higgins via Flickr
While its terms of content, one may hardly be able to distinguish, but the camera shots and action definitely gets slicker with each film. The trend caught up with Bollywood too though one cannot boast of the quality of the movies made under this Franchise. Dhoom, Golmaal were first of the lot to make series, followed by Raaz and Murder.
While they were sequels but unlike Hollywood, in India the sequels hardly any common factor with the original. The films made under this genre mostly action or thriller. However, one of the genuine sequels that will come out will be Tanu Weds Manu. One thing that works well for the franchise is the return on investment.
3. Biography
Indian Filmmakers have traditionally shied away from making Biographies as the same requires extensive research, time and pre-production cost attached to it. Also, filmmakers were unsure about its commercial viability and the reaction of the audience at large given our hyper-sensitivity towards our heroes. However, winds of change are here. 
While we saw series of the film being made on Bhagat Singh, last couple of years we saw films made on two sportsperson: Milkha Singh and Mary Kom and a bold controversial movie on Silk Smitha. All films were critically acclaimed and commercial success. Given the fact the A-Listers has shown interest in such project has provided much required boost.
This has brought a positive change and as we speak, films are planned for MS Dhoni, Azharrudin, Neerja Bhanot and Kishore Kumar. Probably the day is not far when a filmmaker would be able to make movies on some of the leading politicians.
4. Inspired from Literature
Vishal Bharadwaj has been front-runner in this trend, with his movies being inspired from the timeless Shakespeare plays be it Othello, Macbeth or for that matter Hamlet. He made some wonderful movies giving the screenplays of Shakespeare, a contemporary set up. The result of course has been some memorable films.
Image Source: Wikipedia
Historically Devdas was the film which was recreated in Bollywood again and again. However filmmakers have not taken interest in turning literature into cinematic adaptation. Call it irony or otherwise, Chetan Bhagat's novels are ruling the roost. However we have also witnessed adaption of a novel by Amrita Pritam into a film called Pinjar or for that matter Byomkesh Bakshi.
Going by the success and appeal of the films the trend is here to stay. As we speak we are in the process of adaptation of Great Expectations, The Fault in our stars and Battle of Bitora.
5. Remakes
One of the most popular trends in Bollywood has been remake of South Indian films. The money spinners of the industry are remade in Bollywood. All leading men of Bollywood have been actively promoting the concept, and as a result one would lose count of the films that are being remade.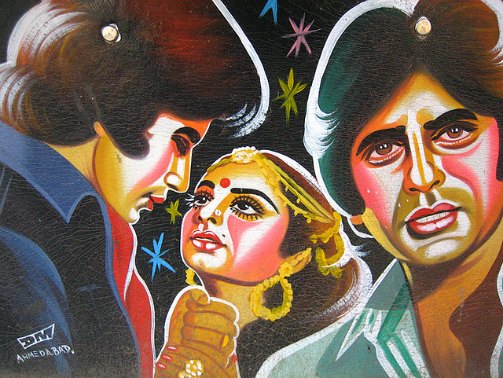 Image Source: Meena Kadri via Flickr
The larger than scale image of this movies have a mass appeal. Apart from the same old Hindi movies are also being remade. We all love our Classics. Remaking classics can be a really tricky business. Favourite has been Amitabh Bachchan's movies. We saw Don being remade and an original sequel to the same was also made.
To give credit to the director, this is one of the better remakes that were made. We saw some real crappy remakes in that of Sholay or Zanjeer and that of Himmatwala. One can only conclude is the urge of Bollywood to use tried and tested formula rather than investing in original scripts still looms large on the industry.
6. Item Songs
Not necessary the best of things that has evolved has a trend but never the less has been extremely popular. With main stream actresses shaking their booty (in exchange of a good booty, no pun intended) the business of item numbers has been more humongous and glamorous.
Image Source: Bollywood Hungama via Wikipedia
Glamorous Sets, Skimpy clothes, sleazy lyrics, peppy music and camera shots from most embarrassing angle has been the hallmark of such item numbers. From Munni to Chikni to Fevicol, all of them had a mass (more crass) appeal and intended to provide a royal cock tease. The better ones has been far and few.
While Bollywood has often accused of promoting sexism, this popular trend refuses to die down or get affected by Budgets.
7. Desi Locations
90s was all about shooting in Foreign locations primarily European countries with Yashraj making Switzerland the new home for Bollywood and contributed fairly to boost the tourism of the country. Who can forget the evergreen DDLJ which was shot across Europe. However, recent trends have shown movies being shot in India, primarily because the characters has been based out of Indian metros or the small towns.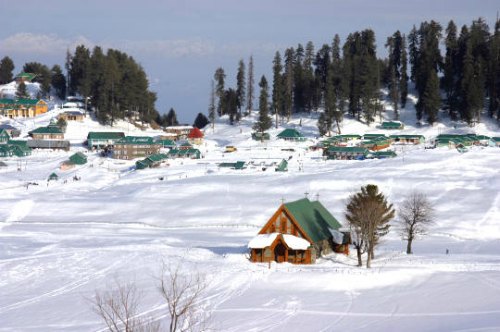 Image Courtesy: Deepakcash via Wikimedia Commons
So a lot of movies these days are shot in Delhi, Gurgaon, Udaipur or may be a Lucknow. That's also because filmmakers want characters to have a real appeal to the youth. On the other hand Kashmir, Manali and scenic locales of Uttarakhand have handsomely substituted Europe. No wonder there is recession out there.
8. Low Budget Movies
Vishesh Films has been the trend-setter for this and Emran Hashmi being their brand ambassador for such movies. Saying good bye to the big budget films this production house promoted new comers, in their movies, coupled them with very popular music, nice production values and decent scripts. 
The films were made on a budget of 2-3 crores and thus ensured commercial viability. The same formula was adopted by Ekta Kapoor as well and result was Ragini MMS. Even the big production houses like UTV, Dharma are now backing story based small budgeted movies.
9. Experimental Movies
The line between Parallel and Mainstream cinema has blurred in recent years. Thanks to the mainstream actors taking interest in such films, big production houses backing them and flurry of young film makers ready to make and direct them. Anurag Kashyap, Vikas Bahl, Vikramaditya Motwane, Abhishek Kapoor, Ritesh Batra, Shoojit Sarkar, Anurag Basu each has supported the cause and brought into foray some landmark movies which explored different aspects of life.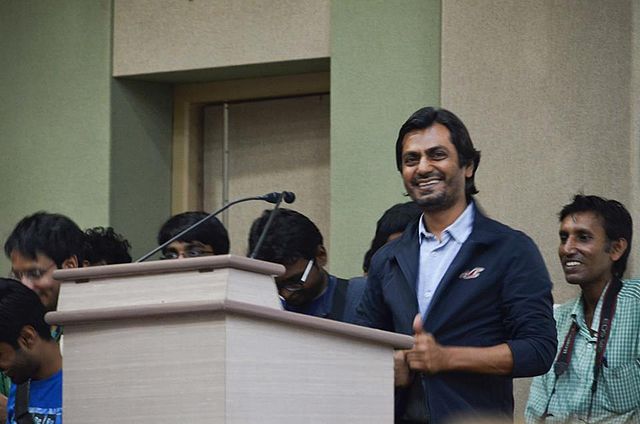 Image Courtesy: By Leetza T via Wikimedia Commons
Another person who needs to be applauded is Aamir Khan who with his directorial venture Taare Zameen par really turned the tide. We have been seeing increasing number of A-Listers like Ranbir Kapoor, Vidya Balan, Priyanka Chopra, Kangana Ranaut, Deepika Padukone backing such projects and thus bring diversity to the foray. Thanks to the trend we have also discovered some phenomenal talents like Irfan Khan and Nawazzudin Siddiqui.
10. Globalisation of Indian Movies
Talking about Trends, how can one forget SRK who has probably single handedly ensure that Indian movies reach every nook and corner of globe. Thanks to the same we saw global production houses such as Fox Studios, Warner Bros investing in Bollywood ventures or partnering in distribution. 
The theme of Hindi movies made also has a universal appeal and given large number of Indian leaving abroad always help. The biggest Indian market however continues to US and Europe, but there is a growing trend in rest of the globe as well.