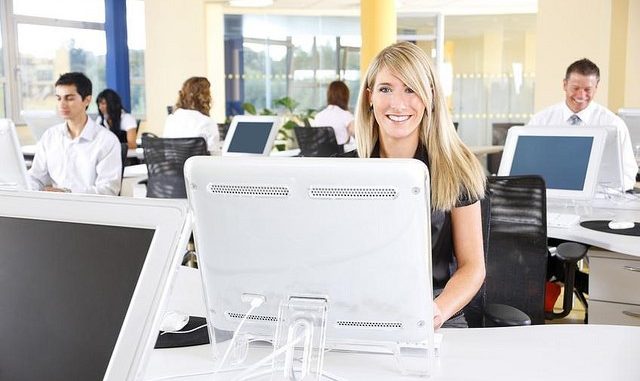 If you only got your first job in the office, you might not be aware of how to behave yourself. And it is no surprise because the office has its own business etiquette, and if you do not follow it, you will soon feel uncomfortable because the atmosphere among your colleagues will become tense. We have prepared a very interesting article for you on ten etiquette tips in the co-working office – are you interested? Then keep on reading!
Be Amicable
Saying "Hello" and smiling when you meet your colleague (even the one you do not really know) is what proves you are a well-behaved person. Being friendly will make people that surround you well willed towards you, and this is a secret to good relationships with everyone in the company.
Let People Know You Better
All the people you can see in the office are your colleagues, and you would need to collaborate with many of them. Introduce yourself and find out who does what. Do not be annoying with talking and asking too much though – be nice and curious but not too talkative. The acquaintances on the first day might do you good in future collaborations.
Communicate with Your Colleagues
It would be a nice gesture if you add your colleagues on such social media as Facebook, Twitter, and LinkedIn – this might make your circle of acquaintances much wider. Of course, you should not do it the very first day at work, however, it would be fine if you add some people step by step throughout the month.
Do Not Use Your Telephone too Much
Speaking on your phone loudly and for a long time might be quite distracting and annoying to your co-workers. It is one thing if it is the business call, however, if your boyfriend or your friend from australian writing company call you, there is no excuse for you in this case. Just try to walk in your colleague's shoes – you are trying to concentrate on work really hard, and someone is solving the personal problems on the phone – is it not annoying?
Be Clean
No one would enjoy sitting next to a rubbish dump. You have to be tidy – keep your coffee cups and food wrappers to a minimum, and you will see no side-glances. Being keen on organizing your desk properly will have a positive influence on your productivity and will not upset your neighbors considerably. Besides, you can purchase equipment to organize your office space at stores like staples.
Be Tidy in the Kitchen
Kitchen in any office has its own set of rules. If you wish to heat something in the microwave, be patient and stand in the queue to do it – people do not like those who disrespect the queues. Also, you need to understand that it is quite important that you clean up after you eat because someone will come to eat after you, and it will not be pleasant for him/her to put the plate on the dirty table.
Wear Clean Clothes
No matter how casual your company allows you to have clothes on, you have to remember that they still have to be tidy and appropriate for the office. It is not okay to come to work in the pajamas with the huge dirty spot on it – only imagine the feelings of your colleagues. Would you feel comfortable even standing next to such person? Possibly not.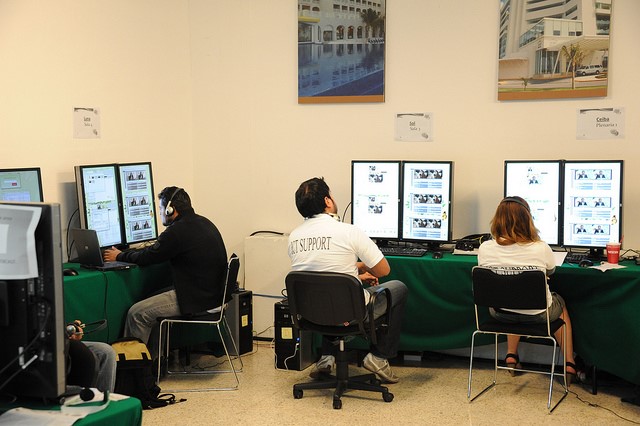 Cancel Using the Meeting Room if You Do Not Need It
Each office has several meeting and conference rooms. One bad habit that the majority of the workers have is not canceling using the rooms that they reserved but do not need anymore. It is very annoying for those who need it. Stop complaining that you are too overloaded with academic assignments and forget everything – even to cancel using the conference room.
Leave When the Office Closes
Check the schedule of your office, and leave before it closes – do not wait for the host or the guardian to ask you to leave. If you wish to work more, it is amazing, but do not make other people feel uncomfortable by having to ask you to go.
Try to Be Independent
Of course, if you are a newbie, you might not be aware of a lot of things, but disturbing people each time you need something is not okay as well. If you need the Wi-Fi password, look for it first – it has to appear in the visible place somewhere. If you have no idea where the toilet is, take a short walk around the office, and you would find it yourself! One of the good office manners is not to distract your co-workers from their job.