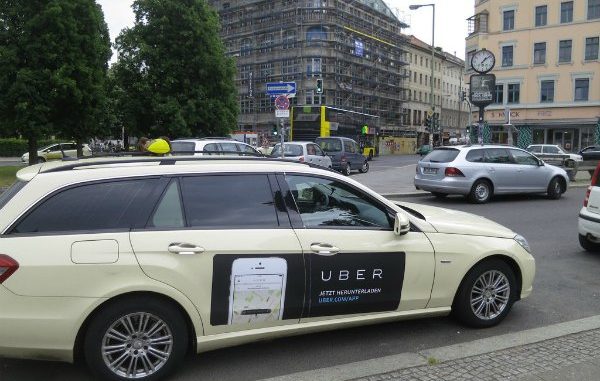 The famous automobile manufacturers, General Motors is up for renting out their cars through Uber. They have been indulging in business mergers from the past few years, it has been a success. It wants to expand its business and get along with the technology advancement. World class cars have been designed by them and are at par with excellence in their work.
In the recent past, the famous ride-hailing company has collaborated with a few big business heads. The demand for its service has increased steadily and still on the rise. It is making changes in the way it is serving the community; all it wants to do is provide a better service. This collaboration will bring in more competition from its rivals.
General Motors: Business Mergers History
It is not the first time for GM to invest in a car-sharing organization; it has invested in other companies as well. They have partnered with Hertz, which is a car-rental company as well. Maven was launched by GM, which is a service delivered for personal mobility for the common people. It focuses on providing a customized and cozy ride for the riders.
Of all the business mergers which it has done so far, merging with Lyft has been huge. As we know that Lyft are rivals to Uber, so how is this going to work out? Their relationship has been deep rooted and is having a great rapport. The officials say that it is not related in any way to the merger with Uber. They have decided to keep both their partnerships in parallel lines.
They are working on the feasibility of the vehicles available to all the drivers. A reasonable rental price will bring in more drivers to apt for this service. Uber has already been sharing its business by providing cost effective charges with GM. The involvement is much more profound, but will not affect the approach from other partnering companies.
A threat has been posed for the car manufactures, as people are opting car sharing. Owning a personal car has depleted and the rise in business revenue is low. To combat the loss which they have been facing, they are investing in peer-peer car rentals. It is going to be a 90 day pilot program, with Uber. People can rent the cars for riding Uber riders and personal use as well on a weekly basis.
General Motors and Uber: The Partnership
The cost per week is $179 inclusive of fees for the vehicle and the taxes as well. It is reasonable cost which we can pay for a week. There is no restriction in the number of miles a driver can drive. There are no extra fees or charges which the renters need to pay. It seems like; the partnerships are on the rise, as this industry is presently ruling the demand for transport.
Uber has hooked up with Maven which belongs to GM to allow people to rent cars manufactured by the company. The cars available for service are Chevrolet Cruze, Malibu and Trax. As of now, the service is available only in San Francisco, which is home for Uber. In near future, there will be an expansion of Maven backed by Uber to other cities as well.
GM has delivered this service previously through Lyft which is "Express Drive". It has been a huge success on its part; hence they have moved forward to conspire with its rival. For Uber & Lyft, they are rivals to each other and are good at head on collisions. But, for the manufacturing company they are just partners in their business.
As this is going to be a pilot program, for now it will operate only in SF. Depending on the outcome of the deal, it will be expanded to more cities and states. Hoping that, this business deal will be a great lead to the upcoming endeavors as well. The people can use the vehicle for personal purpose as well apart from transporting Uber users.
It is no big surprise that GM is finding backups, it focusing on, in the growth of this industry. Autonomous vehicles are the new quo and everyone is adapting to this new change. Maven is reaching out to the public not only by providing car rental. It is working on a better flexible ways for them to go places with ease and comfort.
A transformation is happening in B2B to business to consumer approach. This will help them to build a good harmony and bond with the customers. Customer focus is important as they are the assets of any business we make. Happy customers always take the trade to the next level and help us in progressing.
The ride hailing organization has partnered with the Enterprise and Hertz in the past, who are car rental companies. Hertz is one of the largest car rental companies in the US, with a huge profit. Enterprise is as well of the same kind and Uber has bolstered its business. It is making it bigger than ever before and larger than life. There is no stopping, this company is going to reach the skies and beyond that.
It is a form of an extra income for people who know driving, but cannot afford a car. They have provided insurance for the vehicles in case of accidental damage.  We can make money by just renting a car through Uber and hooking up with it. As well, we know that the ride share company has decided to bring in flying cars in a decade.
Enterprise has collaborated with Uber and a driver needs to pay $217 per week, but Maven asks for $179. Now, that will give a competition between Enterprise and Maven. We can see that, the collisions are happening between the rivals who are partnering. It is good that, they have not let in any of the partnerships to affect the business in any way.
Corporate companies are dealing with the sharing economy business. In past one decade, there has been tremendous change in all the industries. Being jobless has been replaced by renting out homes, cars and essentials. The economy of the world has been invariably depleting and people have lost their jobs.
On the other side, we can see that Lyft's partnership has led to building self-driven cars. GM is also believed to build gliding cars in the near future and get it sold out. Technology is improving and changing its way of presenting products to the people. It is made, in such a manner that it will be rapid, effective and efficient. The quality of service, matters the most, if we lack in there, we are losing our business.
The future of automatic self driven automobiles seems to be flawless and captivating. There is a big question which we are posed with, will it replace human jobs? The economy is not in good shape, if humans are replaced by machines. Then people who have an employment will become unemployed and start to search for a job for themselves.
Finally, we can say that, the conventional ways of driving and hailing cabs have been replaced. Human driving will be days of past, accidents will be reduced. A huge amount of lives will be saved, due to this transformation. Buying a car and driving one doesn't seem to be promising or accessible in any manner, anymore.
So, GM is going to reach out with the help of this peer-peer ride-hailing company Uber and make it bigger and better.
The post is written and submitted by Anand Rajendran.
Anand Rajendran is the Co-Founder and CEO of Jeato, is a one stop solution for all your mobile application needs. He has is a graduate in Computer Science and Post Graduate in Entrepreneurship and leadership from Ulyanovsk State University, Russia. He is a passionate blogger & SEO Specialist. TruDrive Script – Uber clone is a turn key script to launch an instant app like Uber.