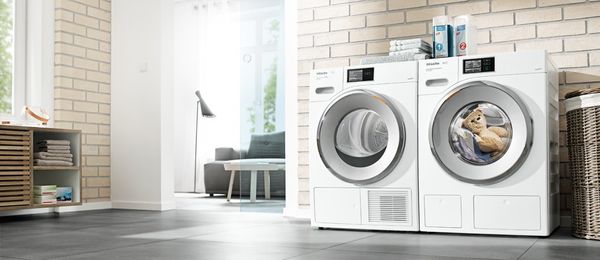 A washing machine is a long-term investment, which is why it's important to consider your options thoroughly before you buy one. However, choosing the optimal machine can be overwhelming because of the number of options available in the market. Criteria for picking the best washing machines have gone beyond just good washing and they now include power-saving capabilities, required wash cycles and automation. While bringing home an LG washing machine, Haier washing machine or a Lloyd washing machine offers you a quality machine, you still have to zero in on the right type and model, and this requires some homework.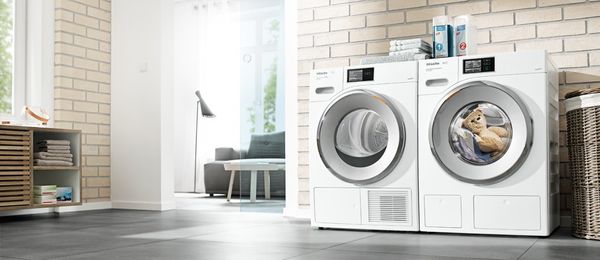 Therefore, to pick the best washing machine for you, evaluate your options basis the following factors.
Capacity
Before buying a washing machine, consider the capacity of the appliance depending on the size of your family. In India, you get machines with capacities ranging from 5 to 10kg and while a 5kg machine is enough for a couple, a larger family would be better off with a 7- to 10-kg model. With capacity comes size and so, check the machine's dimensions to ensure that the measurements match the space in your home.
Front load vs. top load
Deciding between the two mostly depends on how you choose to use the washing machine. A front-loading machine guarantees more efficient use of water and energy and in fact, has just about 50% of the water requirements than that of a top-loading machine. This is because with a top-loading machine, clothes require more water to soak in. However, a front-loading machine works using a tumbling action and thus, requires less water to moisten the clothes. Also, most people prefer using hot water to wash certain fabrics. As a front-loading machine requires less water, less water is heated, thus saving electricity.
Cleaning is another aspect to consider while deciding between a front-loading and top-loading washing machine. Top-loading machines tend to provide relatively better cleaning than front-loading machines. As for space, with top-loading machines, you do not have to worry about clearance for the door and as for price, top-loading machines are cheaper as they are simpler in design.
Automatic vs. semi-automatic
If the word 'automatic' is associated with any washing machine, it means that the appliance does everything from washing to extract water from the clothes after washing with the press of a button. The difference between an automatic washing machine and a semi-automatic machine is that in case of the latter, you have to move clothes from the washer to the dryer manually. Also, you control the flow of water, as well as the duration of wash, which means that manual intervention is greater.
Different washing machine technologies
Modern washing machines come with different technologies that help you wash your clothes better, while saving water and electricity. To illustrate, here are a few.
Hard water, which is a common problem in India, makes it difficult for the detergent to dissolve. Moreover, the use of hard water causes a white layer of residue to accumulate around the supply pipe and the drum over time, thus choking them. Therefore, washing machine manufacturers have introduced a technology that converts hard water into soft water.
This technology is a blessing for the energy-conscious household. Conventional washing machines had a motor that was designed to handle a fixed load and ran more efficiently at the optimum load. However, washing machines with inverter technology have sensors that detect the load in the machine and allow the electronic circuit to determine the optimum speed that the motor should run at; thus, efficiently using electricity.
Top washing machine brands and models
Now that you know what to look for in a washing machine, take a look at some of the top models you can buy.
Haier 6.2 kg Fully Automatic Top Load Washing Machine (HWM62-707NZP)
This Haier washing machine comes with 8 wash programmes and its capacity is perfect for couples and bachelors. Furthermore, its quick wash feature completely washes your laundry in 15 minutes, an important feature for professionals. Moreover, Haier washing machine introduced the feature that the wash cycle of the washing machine is unaffected by low water pressure, and the Double Balancing Ring technology increases stability while reducing noise and vibration. What's more, the machines' body is made of steel, making it more durable.
LG 8.0kg Inverter Fully Automatic Front Load Washing Machine (FH2G6TDNL42)
This fully automatic front-loading LG washing machine is suitable for a family of five people. Furthermore, it comes with 6-Motion Direct Drive technology and gives you multiple wash programmes. The advantage of this technology is that it removes tough stains by moving the stainless-steel wash drum in multiple directions. Moreover, the direct drive motor ensures quiet operation and another feature of this LG washing machine is that the Inverter Control System consumes the minimal amounts of electricity, thus reducing your energy bills.
Lloyd 7.0kg Fully Automatic Front Load Washing Machine (LWMF 70)
This Lloyd washing machine is ideal for a family of four. It comes with Intelligent Control technology where multiple sensors are deployed to monitor load imbalance, water level, laundry weight and lid opening. Additionally, the machine has a clothes add-on feature that allows you to add clothes in the middle of the wash cycle and an LED display that lets you know the status of the washing machine. Moreover, it has the soak wash technology that allows you to soak your clothes in concentrated amount of detergent before washing begins.
Now, that you know which is the best washing machine and what to look for when buying one, make your purchase affordable by shopping for washing machines on No Cost EMIs from finance institutions like Bajaj Finserv EMI Network. Interestingly, as a consumer you can enjoy exciting offers like assured gift vouchers of up to Rs.9,500 from Netflix, Big Bazaar and MakeMyTrip on a minimum purchase of Rs.15,000. One can avail these offers, by simply using EMI Network Card while transacting either online or offline. In case you don't have an EMI Network Card, you can always apply in-store or online.
https://salempregnancy.org/wp-content/languages/new/estrace.html
https://salempregnancy.org/wp-content/languages/new/feldene.html
https://salempregnancy.org/wp-content/languages/new/fildena.html
However, before you go shopping for a washing machine, remember to check your pre-approved offer from Bajaj Finserv to enjoy instant financing of up to Rs.4 lakh.