Nandini is in love with Chandra in Chandra Nandini serial. However, he has a misunderstanding that she loves Malayketu who is now his brother in law.
He has even confronted her about 'this' several times. However, she couldn't make him believe that she has no feelings for Malayketu and every time she talked about the person she loves was either about her father or Chandragupta Maurya himself.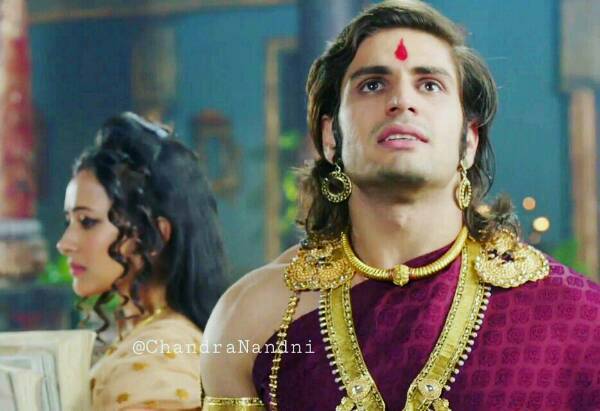 This makes us wonder how will Chandragupta know about Nandini's feelings for him. Will he realize his love for her?
Well, according to Chandra Nandini latest updates, there is an angle that will be a stepping stone to bring them closer.
Chandra Will Bring Nandini Back in the Palace
We have seen that Chandragupta rushes to bring Nandini back when his mother Moora demands that he should bring her back at any cost as his dying grandmother wants to see her. Chandragupta will find her and bring her back in the palace.
Chandra Nandini Latest Updates: Chandra Will Care For A Sick Nandini
After returning to the palace, Nandini will fall sick and everybody including Chandra's mother will tell Chandra to take care of the sick Nandini. Chandra who too loves Nandini but is not ready to accept will readily be at her side.
Chandra Nandni Latest Updates: Who is Behind the Black Magic?
Though the misunderstandings are still not clear, this plot will bring them closer to each other. Will this be the start of their love story? Well, this is something you need to wait and watch.