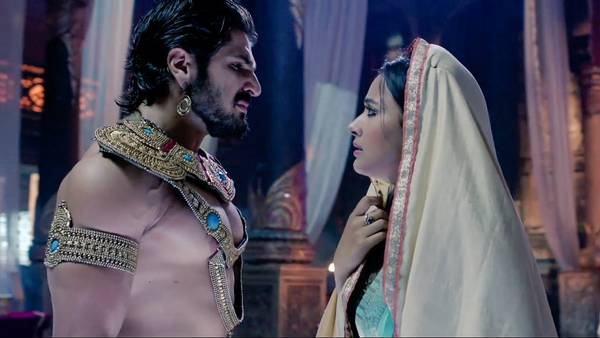 Off late, everything seems to be going wrong and haywire in the serial Chandra Nandni post the entry of Bheem dev and Mohini in the Magadh palace. Mohini, with the help of her black magic have been tricking both, Chandra and Nandini.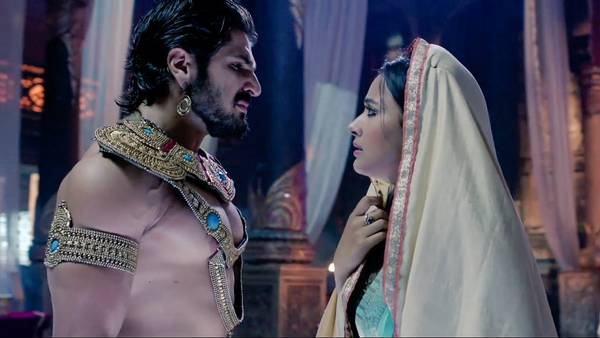 The entire plot is not just disturbing Chandra but Nandini too. Currently, Nandini is confused as she is unable to understand why is Chandra behaving so weirdly at times and then acts as if nothing happened. This question is soon going to compel her to find the truth:
Will Nandini Know that Chandra is under a Spell?
Now that Nandini is bugged of Chandra's dual nature and is also confused by his change in behavior, she is jumbled whether she is Nandini or Savitri. This confusion is frustrating her so much that we are sure she'll try to look for answers. Probably during one such search, we assume that she'll know, that it is not Chandra who is doing this, but a certain power who is making him do all this.
Chandra Nandni Spoiler: Nandni will Save Chandra from Mohini's spell
According to the spoiler of Chandra Nandni, the Maharani will not only save the Maharaj from the clutches of Mohini and Bheem dev but also from their black magic. Interestingly, now that, not just Nandni but even Bhadraketu and few sevikas have seen this strange behavior of Maharaj, we expect them to help Nandini in this huge task as well. 
It would be however interesting to see how the serial makers plot this entire sequence. We wonder, what will be Chandra and Chanakya's reaction on this. Or is it Chanakaya already working on this as he is sure that both Mohini and Bheemdev are only here to fool them?