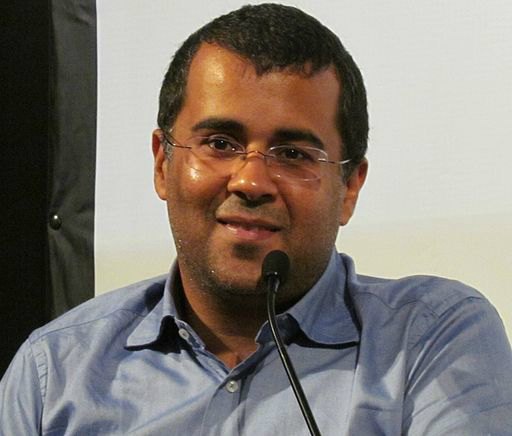 So, the Rakhi Sawant of the Indian Literature is finally on a naach – gaana platform – No, not to do an item number, but to judge the dance competition. While, the other judges Marzi Pestonji and Preity Zinta are giving the marks on the basis of dance and chemistry, it seems that Chetan Bhagat is evaluating every couple's relationship before giving them marks.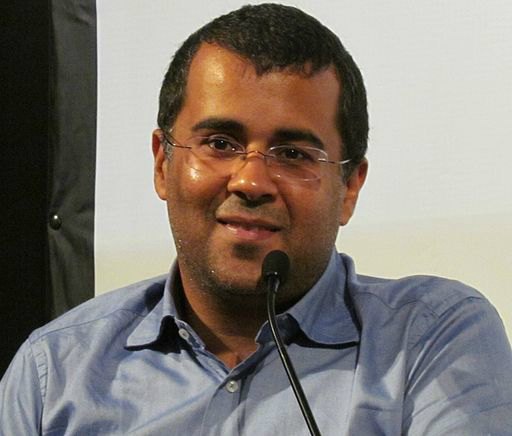 Yes, the writer who himself do not mind writing a book titled "Half Girlfriend" and describing "pre-marital everything" in each of his book, is now giving celebrity couples the gyaan on Bharati sabhyata and what not. Yes, money can make Mr. Bhagat do anything – it can make him write anything to sell his book, and then it can even make him contradict what he writes! I just remembered the producer of Nach Baliye are same as that of the upcoming movie Half Girlfriend based on CB's latest writings.
Good or Bad, Chetan Bhagat is indeed a USP of the show. Here we tell you the reasons why you shouldn't miss watching CB on Nach Baliye 7.
To See Him Being Bashed On National TV
Nothing brings joy to us than seeing a blabber mouth getting a dose of his own. And when it is Chetan Bhagat on the receiving end, the happiness just doubles. In the opening episode of Nach Baliye, not once but thrice did the contestants upset the very cultured Chetan Bhagat who was trying to create maximum drama by his random and unnecessary moral diatribe.
Arpit Ranka who played the role of Duryodhana on Star Plus' Mahabharat retorted back when CB kept on criticizing "elopement". While, Ranka bashed CB in public, we couldn't stop our amusement to see the blank expression on Mr. Bhagat's face.
To See Him Being Ignored
While, Chetan Bhagat goes ga ga and blah blah on everything except judging the dance of the participants, nobody listens to him. Yes, nobody – neither the participants nor the co-judges and the hosts. It seems he is being paid to be a spoilsport on the show, after all he has signed a multi-project deal with Balaji Telefilms' where one of the thing includes being a judge on Nach Baliye 7.
He is neither Dr. Phil nor Simon Cowell, yet he has been signed to judge a reality dance competition to create a drama by his stupid verbose on relationship which of course is ignored royally by others.
To Laugh When He Is Being Mocked
In the last season of Nach Baliye, the participants had huge respect for the judges. They literally showed immense reverence for all the three judges – whether it was Shilpa Shetty, Terence Lewis or Sajid Khan. However, with CB as a judge, it seems that the code of conduct is lost somewhere in between the lavish set. Instead of singing praises for the judges, it seems that the participants are making fun of one of the judges and like you guessed it the judge is Chetan Bhagat.
While, last year the participants sang songs and wrote poetries for Terence and Shilpa, this year Sangram Singh, one of the participants was seen making fun of Chetan Bhagat. What's more, he was even asked to repeat when Marzi insisted him for a "Once More!"
This year's Nach Baliye is not at all what it was in the past seasons. Forget dance, it is now full of drama like Bigg Boss house. However, more than contestant it will be judge Chetan Bhagat who'll put the house on fire with his gospel as a relationship expert…