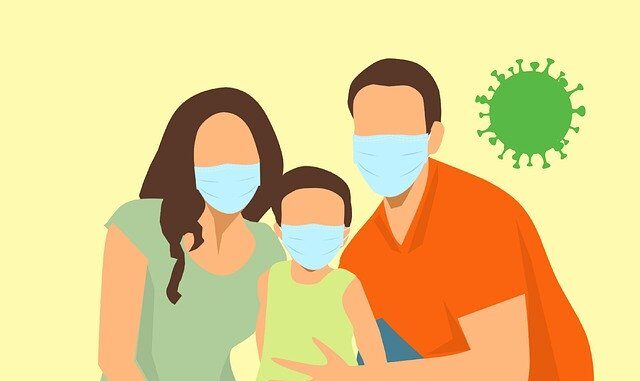 With the Covid-19 cases surging up day by day, people are worried about the expenses as the hospitalisation charges of patients seem to be shooting up in lakhs. More and more people are therefore looking to get health covers even if they have ignored a health insurance policy for their family so far. If you are the one looking to choose health insurance for family in times of Covid-19 pandemic including a coverage for coronavirus treatment, here are certain important things that you need to keep in your mind –
Coverage
Most health insurance plans for family offer coverage for OPD charges, hospitalisation charges, in-hospitalisation expenses, ICU charges, post-hospitalisation care and even ambulance charges. Now that you are getting your family insured after witnessing the outbreak of Coronavirus and getting prepared for any and every unfavorable medical circumstance in advance, make sure the policy covers all of the above. Some insurance have an exclusion for pandemic diseases which is why before you make the final choice ensure you have read the fine print. Always be double sure about such exclusions in the policy document.
Sum Insured
Having seen the disastrous effect of a novel virus that could lead to major respiratory diseases starting from pneumonia to kidney failure and multiple organ failure, it is now important to opt for a higher sum assured health insurance plan to cover you and your family in any circumstances including critical illnesses. This will make you ready not only for unfortunate sudden medical crisis but even for out-of-the-blue and totally unexpected outbreak of any viruses that bring your whole world to a standstill.
Besides, it is more than likely that more than one person of the same family contracting the same illness (let's assume here Coronavirus).  It is therefore every significant that you have a sum insured on a higher side so that your family is covered adequately. Going by the hospitalisation charges in all the major cities, the average claim size due to Covid-19 pandemic is definitely more than Rs. 5,00,000.
Waiting Period
If you are worried about your family falling prey to Coronavirus and/or any sudden medical trauma, do check for the waiting period. Majority of the health insurance plans come with a waiting period of 30 days. Going by the need of the hour and your requirements make sure you are well aware of the waiting period before you buy a health insurance plan for family and yourself.
Co-Pay Clause and Room Rent Limits
When the bill is small, co-pay is a reasonable amount that one can shed from their own pocket. However, when the bill is huge in case of critical illnesses, the burden can be devastating. Imagine if the co-pay clause is 10% and your bill amounts to Rs. 10 lakhs. Well, you will end up paying Rs. 1 Lakh despite having a health insurance plan. In addition, room rent limits can be another matter of concern in cases like that of Coronavirus where the major cost is the room fee especially if you are admitted in a private hospital. This is the reason why it is quite imperative that you ask questions regarding room rent limits well before you purchase a health insurance policy in the wake of Coronavirus.
For life to be normal even during a medical crisis or an outbreak of a certain pandemic/epidemic, it is very important that we have a proper health insurance coverage to help us sail across without drowning away our life savings and valuables. So, stay informed, up-to-date and try not to panic, but make sure you are insured to fight any medical emergency.