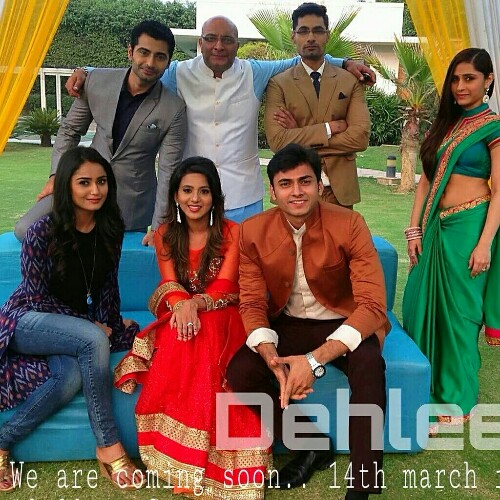 Dahleez is a new TV series on Star Plus featuring the TV chocolate boy Harshad Arora as Adarsh Sinha and Bengali actress Tridha Choudhury as Swadheenta Ramakrishnan. While, the genre of the TV show is a love story of Adarsh and Swadheenta, it is interesting to see a very natural bonding between the brothers in the Sinha household.
Well, Adarsh Sinha has a younger (Abhay Sinha) as well as a elder brother (Jaidev Sinha). However, unlike other TV show where the brothers usually fight amongst each other, here we see the brothers sharing a special bond. No wonder, the three brothers gives us some serious relationship goals.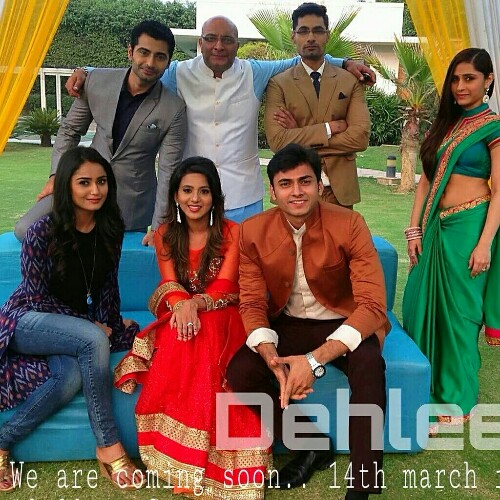 Image Courtesy: @1nonlyMeerAli via Twitter
The Sinha Brothers in Dahleez Stand By Each Other
Remember how Adarsh (Harshad Arora) and Jaideep (Meer Ali) stood by Abhay (Aryan Pandit) when his wife Simmi was hospitalized. They even encouraged him to take care of his wife without worrying much about their parents. Besides, we saw how both Jaideep and Abhay insisted Adarsh to speak up his mind when Vanshika's alliance was brought for him.
They Can Go to Any Extent to Help Each Other
Adarsh Sinha is all crazy for Swadheenta. He wants to win her love at any cost. This is the reason why he has started taking Bharatnatyam classes from her father. While, any other siblings would discourage one's brother/sister to attempt such a step, we see both the brothers have arranged a sound proof room for Adarsh to practice Bharatnatyam in their premises.
Interestingly, Jaideep also rescued Adarsh twice when their father (Amit Behl) wanted Adarsh to accompany him in a meeting. Jaideep not only lied their father so that Adarsh could attend his Bharatnatyam class but also rescued him at the last moment when his father was searching for Adarsh in his cabin.
They are Selfless
It is good to see their commitment towards each other without any self-interest. For instance, though Jaideep married Jaya on the insistence of his mother 5 years ago and is in a love less relationship, he doesn't want Adarsh to go through the same phase. He in fact, is encouraging him to win his love at any cost and like we mentioned earlier helping him under all the circumstances.
Their Love for Each Other is Unconditional
It is always good to see siblings loving and caring for each other. However, it is even better to see them supporting each other unconditionally rather being righteous. Here in Dahleez, it is a pleasure to watch the support system of the brothers. It is indeed delighting to see Jaideep and Abhay supporting Adarsh in his quest to seek his love rather discouraging him by making him realize his duties towards his parents.
The Brothers in Dahleez are Compassionate
All the three brothers are kindhearted and empathetic towards each other. For them, their brothers are first priority. They always ensure that their brothers are in a happy space. This is the reason why Adarsh met Naveen Ahuja – Abhay's father-in-law so that things go smooth for Abhay.
The three brothers of Dahleez really rock together. No wonder, they give us some serious sibling goals.