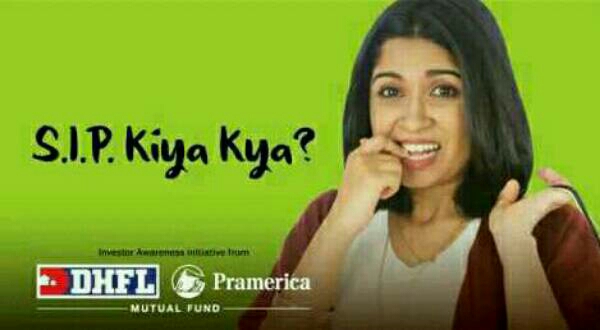 The Mutual Fund industry is recording good growth – SIP folios have been growing drastically.
According to the data available with SEBI, the total inflows to equity mutual funds between the month of April and November stood at Rs. 40,706 crore. Interestingly, more than half of the assets of these mutual fund schemes are held by retail investors.
While, there has been a rising interest in S.I.Ps among investors due to increasing awareness, my question is to the Young Indian Investors, "S.I.P Kiya Kya?"
Check Out the Videos on SIP by DHFL Pramerica Mutual Fund on Investor Awareness Initiative for Responsible Investing:
Riding on the fact that understanding of SIP has improved over the years since most earlier/other campaigns have taken an educational approach, DHFL Pramerica has chosen to pick relevant situations in investor's life while cheekily asking them if they have invested in a S.I.P
The awareness initiative has 3 videos that talks about responsible investing. The first video talks about how saving cash by stashing it in a corner is not the best way to grow money –
https://www.youtube.com/watch?v=ezk02y2Zlk4
The second one talks about how smart bargain shoppers can be equally smart by investing their savings in SIP.
https://www.youtube.com/watch?v=yJbdzdf1foA
and the third one encourages the love for spending casually to be balanced with some S.I.P investing.
About DHFL Pramerica Asset Managers Pvt. Ltd.

DHFL Pramerica Asset Managers is a full service asset management company, providing mutual fund schemes as well as portfolio management services to its investors. With a geographical presence covering 23 cities, DHFL Pramerica Asset Managers as per the latest quarter (July-September 2016) has Average Assets Under Management of Rs.24,472 crs DHFL Pramerica Asset Managers Pvt. Ltd. is a 50:50 joint venture between Prudential Financial, Inc. (USA) and DHFL.
Disclaimer: Mutual Fund investments are subject to market risks, read all scheme related documents carefully.