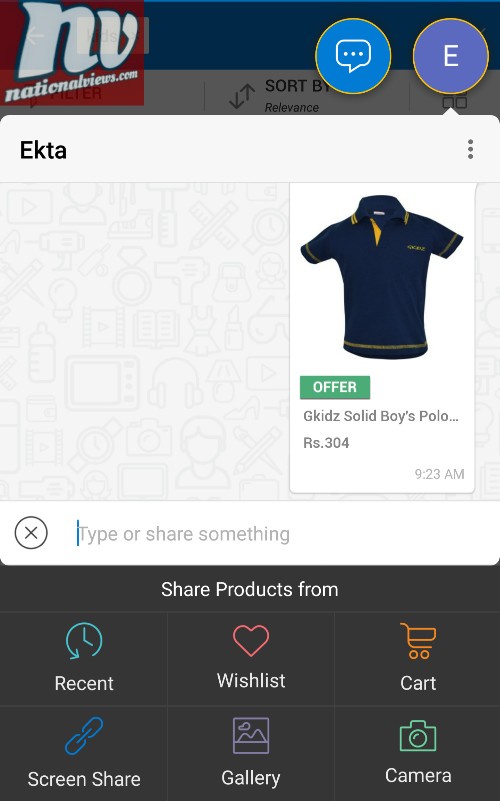 While, earlier parents hesitated to shop for their kids, today more and more parents are buying online on the e-commerce websites. No wonder, it is easy, convenient and hassle free.
Here we share 5 such e-commerce trends that are changing the way people shop for their kids
E-Commerce Trends 2015 – Social Shopping – Chat & Shop (Flipkart's Ping Feature)
While, earlier I had trouble showing my sister what I'm buying for my nephew, the ping feature changed my online shopping experience altogether on Flipkart. Simply ping and both the mother-son duo confirm their yes or no instantly. Besides, my nephew too pings me what he desires or wishes to be gifted. This is not just user friendly but phenomenal. The reason being now my sister doesn't say jijaji ko puch ke batati hun, we simply add him in the Ping chat 🙂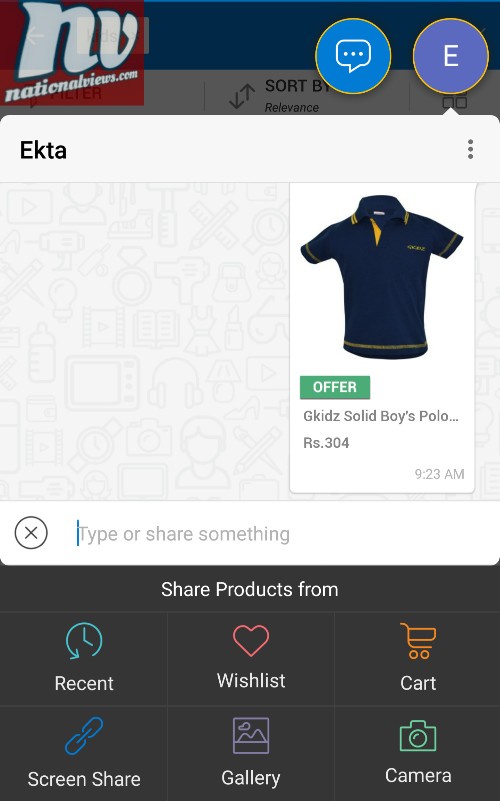 1 Day Delivery Option – Helpful E-commerce Shopping Trends
According to some of the parents whom I met in the Indiblogger – Flipkart Kids meet, I realized that 1 day delivery option is one of the biggest assets of e-commerce websites. The reason being, most of the parents are last minute shoppers.No wonder, the biggest issue of a growing up kid is the amount of birthday's that he has to attend in one or a two day notice. Moreover, you know how the mommies of these kids are busy in running after them. With the premium one day delivery option, more and more parents are switching to shop online for kids to order birthday gifts both for their little bundle of joy as well as the neighbour's kids.
Exclusive Launches – Exclusivity is the latest mantra of Indian E-Commerce!
Remember Flipkart launched Moto G exclusively and SnapDeal tied up with Micromax? Well not just electronic items, e-commerce websites are tying with fashion brands as well. The leading fashion website Myntra has tied up with some of the best designers in India including Manish Malhotra. Now, it wouldn't be long when we will see such launch for kids apparels, toys, shoes, games on various e-commerce websites.
Niche Stores Like #FlipkartKids
Parents are too busy to search for items online for their kids. They want everything at a single place where they can order anything – from diapers, clothes, toys, shoes to board games. So, niche stores like Flipkart Kids where they get everything surrounding their kids make their job easy. No wonder, niche websites understands the need of a parent and gives them a Chotta Bheem soft toy or a Chotta Bheem tiffin box. Only a parent can understand the importance of a Chotta Bheem 🙂
More Options At a Reasonable Rate
One of the biggest USP of the e-commerce websites are that they sell a variety of games and toys at a reasonable rate. For instance, I was thinking to gift my nephew a scrabble. However, when I searched for the boardgame, I got numerous other educational options for him including mini chemistry and biological labs, and games that taught the basics of electricity at a price less than the MRP.  Also, robots and other robotics games comes way cheaper if you buy from e-commerce websites like Flipkart than from the nearest shop who will never reduce even a penny.
Easy Returns Option
This is a huge relief for parents as size does matter when you shop for kids. And this trend along with the other e-commerce trends mentioned above is changing the way parents are shopping for their kids. Interestingly, e-commerce have also reduced Daddy's work on the weekends. Poor Daddy doesn't have to drive all the way to the kids shop or bring diaper on his way to the home from office 🙂
Do Not Miss Reading:
3 Cool Features of 4G That Can Boost Your Internet Life!
Reasons Why Every Indian Should Use Groupon for Great Deals on Travel, Food & Drink, Style & Beauty!