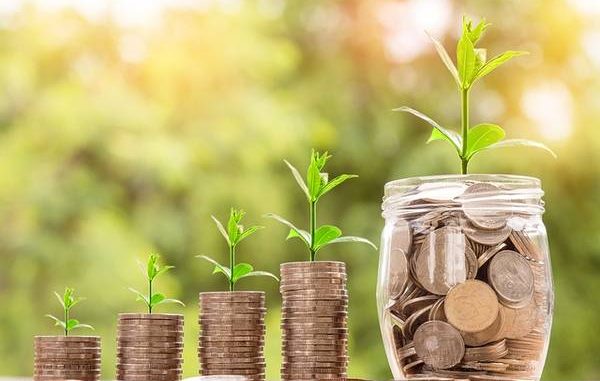 From extra dhaniya in the vegetable market to extra discount in the mall, something extra always brings a big smile on our face. Now, what if I tell you that you can avail these extra delights in your unit-linked investment plans too? If you think I'm not serious, you need to see below features of the latest investment plan in the market – Edelweiss Tokio Life Wealth Plus.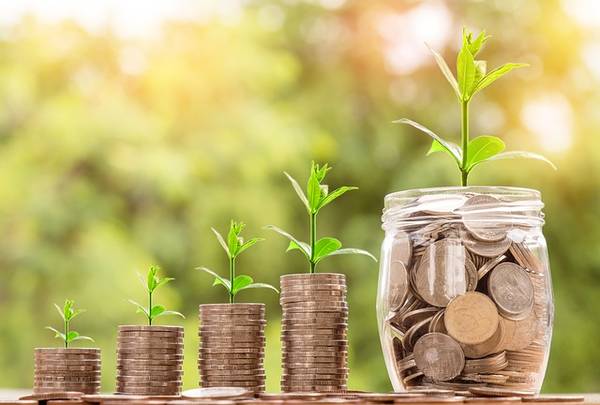 Additional and Extra Allocation
Starting from the first policy year, Wealth Plus by Edelweiss Tokio provides additional allocation every year until the end of the premium paying term. During the first 5 policy years, 1% is added to the fund(s) along with each modal premiums paid by you within the grace period. Starting from the 6th policy year, Premium Booster is added to the fund(s) at the end of each policy year for the premiums paid by you within the grace period.
The Premium Booster for the corresponding Policy Year is here: 6 to 10 years – 3%, 11 to 15 years – 5% and 16 to 20 years – 7%. So, 80% of the one-year premium is invested via additional allocation if you invest for 20 years.
Rising Star Benefit of Edelweiss Tokio Life Wealth Plus Plan
If a policyholder chooses Rising Star option, an extra benefit is applicable on the life of the policyholder in addition to the death benefit on the Life Insured. In case of unfortunate demise of the Policyholder before the demise of the Life Insured, the following benefit applies to the entire policy term irrespective of the Life Insured turning major during the term.
A Lumpsum amount will be paid immediately along with an amount equal to the sum of all the future Modal Premiums (if any) shall be credited to the Fund Value
The future Extra Allocation and Premium Booster as and when due would be added to the Fund Value in a manner similar to a premium paying policy where the future premiums are paid on the respective due dates.
Once, the Rising Star Benefit is triggered, the Policy will continue till maturity date or death of Life Insured, whichever is earlier.
No future premiums, if any, will be required to be paid
The policy will not move in Discontinuance state, as the policy will be treated as a fully paid-up policy, wherein all future premiums are assumed to have been paid.
Life Cover on Life Insured will continue
Relevant charges like Fund Management Charges and Mortality charges on Sum at Risk on the life of the Life Insured will continue to be levied as and when due.
Life Stage & Duration Based Strategy
In order to manage your risk appetite, as your age increases and the remaining policy term reduces, this strategy ensures that your money is moved from equity oriented fund (Equity Large Cap Fund) to debt oriented fund (Bond Fund).
In simple words, the allocation percentage in Equity Large Cap Fund will be equal to (100-attained age) multiplied by the remaining Policy Term divided by 10, subject to a maximum allocation of 85%. Remaining Fund Value will be allocated in Bond Fund. The total allocation percentage across both the funds cannot be more than 100%. At the time of opting in this strategy, based on the above formula, the allocated premium will be distributed between Equity Large Cap Fund and Bond Fund. The policymaker automatically rebalances the proportion between above two funds as per the above formula on each Policy Anniversary.
So, if at inception your age was 40 years and your remaining policy term was 20 years, the allocation in equity large cap fund will be 85% and that in the bond fund would be 15%. After completion of the 20-year term, when you turn 60, the allocation in the bond would be 100%.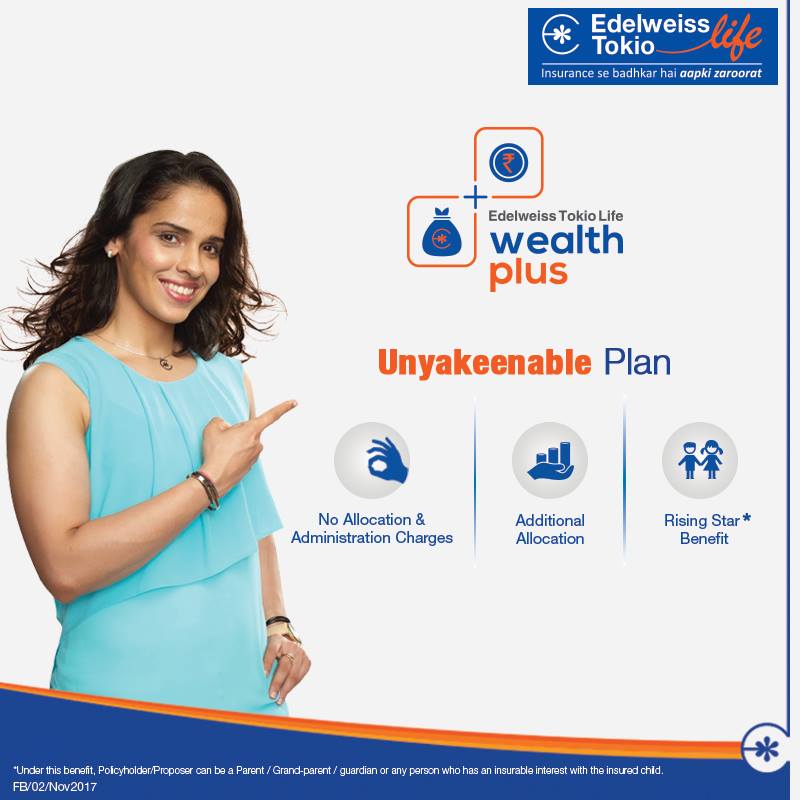 Besides, as a policyholder of Edelweiss Tokio Life Wealth Plus you have the option of unlimited plan flexibilities –
Unlimited free switches between funds
Unlimited Premium Redirection
Unlimited Opt-in and Opt-out option between Investment Strategies
Change in Premium Paying Term (PPT)
Top-up premiums
Partial Withdrawals
Boundary Conditions:
Criteria
Minimum
Maximum
Age at Entry (Last Birthday)
 1 Year
55 Years
Age at Maturity (Last Birthday)
18 Years
70 Years
Policy Term (PT)
10 Years
20 Years
Premium Paying Term (PPT)
Limited Pay Options: 5 Years to Policy Term – 1 | Regular Pay
Annualized Premium
Annual Mode – Rs. 48,000

Semi-Annual /Quarterly/ Monthly Mode

PPT 5 to 10 Years : Rs. 60,000

PPT > 10 Years : Rs. 48,000

No Limit, subject to underwriting policy
Top-up Premium
Rs. 5,000
At any point of time the total top-up premiums paid shall not exceed the total of the base premiums paid
Sum Assured
10 x Annualized Premium
10 x Annualized Premium
Now if these unyakeenable (unbelievable) features make you think twice whether it is for real or not, give a missed call at 022 6611 6012 to know everything about Wealth Plus in detail or simply submit your details here.