There are various methods and ways to become a good partner and parent – driving them to their favorite joint, washing the laundry unasked, supporting your family's dreams as well as ambitions, throwing a surprise birthday party with black current cake (your 5-year-old's favorite!) … and then getting a Unit Linked Insurance Plan (ULIP) so that you keep your family happy and safe with enough wealth creation along with the security of a Life Cover.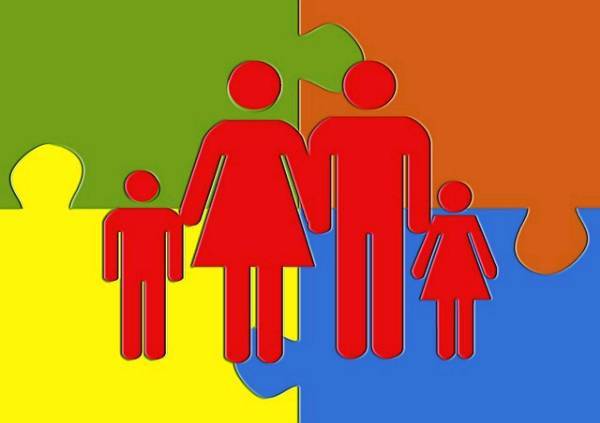 Even if it may sound counterintuitive, ULIP plan is not just a requisite of families where one partner stays at home, singles supporting families alone, or singles with large debts or loans but also for those couples where both the partners are earning and have an income.

After all, there are existing, immediate as well as long-term expenses that come with the death of a life partner starting with the funeral. Next, the surviving partner might even have car payments, mortgage payments, school and/or college tuition fees of their children, loans and credit card debt that were once possible only on a dual income.

Besides, the regular expenses like maid for household duties and if your partner and you co-owned even your business, you are sure to hit off badly.

However, ULIP – Unit Linked Insurance Plan is a kind of Life insurance which ensures that your lifestyle doesn't suffer even if you suffer from the tragedy of the premature death of your spouse.

Besides, this life insurance policy offers a wide range of plans depending upon the life stage along with your financial liabilities and needs at that point in time. It is also perfect for those individuals who are set to stay invested for long periods of time. What's interesting is that the plan boasts the dual benefits of both, investment and life insurance at market-linked returns.

While there are several ULIP plans in India, one of the best ULIP plan to invest is the New-age ULIP Wealth Ultima Plan from Edelweiss Tokio Life. Here, we share how the Wealth Ultima ensures you and your family have  very secure life even if your family faces the tragedy of your premature death.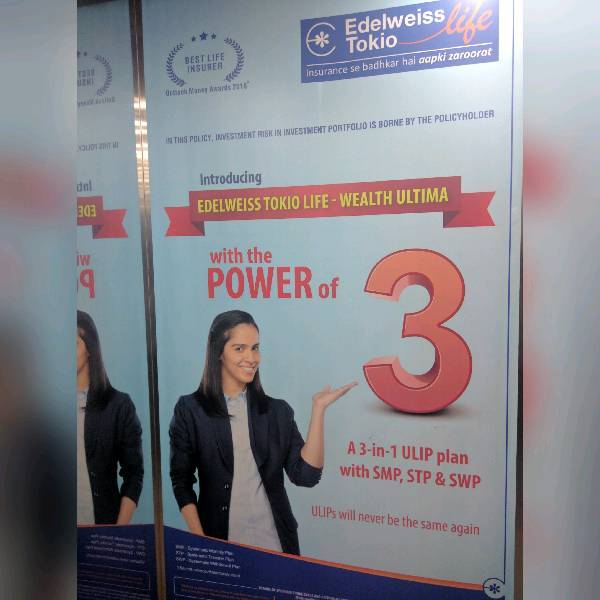 1. The main feature of  Edelweiss Tokio-Wealth Ultima plan is that it assists the policyholders to grow their hard-earned money with the power of three – SMP (systematic Money Plan), STP (Systematic Transfer Plan) and SWP (Systematic withdrawal Plan) for Wealth Accumulation, Wealth Preservation and Wealth Utilization.

2. The Little Champ Plan (optional) takes care of all your child's financial needs for the future. Under this, your child will be the insured and you will be the policyholder. This plan waives off all future premiums . In case you (the policyholder) dies during the policy tenure, your insurer will invest on your behalf on the date  of your demise, thus creating a larger base and all your future premiums will be waived off. This is a unique feature as it further aggravates the impact of compounding benefits.

3. At the time of maturity, the child will receive the higher of the fund value or the sum assured.

4. There are two investment options in this plan that the investors can select based on his/her risk appetite – Self-managed Strategy and Systematic Transfer Plan

5. Self-managed strategy is for those who are aware of the intricacies of market timing for others it is advisable to go for Systematic Transfer Plan with two options – Life Stage and Duration based STP & Profile target Based STP.

6. At the time maturity, the policyholder will receive 3 additional bonuses to enhance fund value – Loyalty additions, Guaranteed Additions and booster additions. Loyalty additions is a form of reward for paying regular premiums till the end of the tenure, guaranteed additions is a form of reward for staying invested till the very end and booster additions ensure productive growth for your fund value.

Still wondering – Why should I invest in a ULIP? Well, because ULIPs are considered among the best in terms of returns, safety, flexibility, transparency as well as taxability of income. In addition, it is advisable for you to go through the fine prints of the Wealth Ultima Plan carefully to decide whether you should purchase this plan or not.