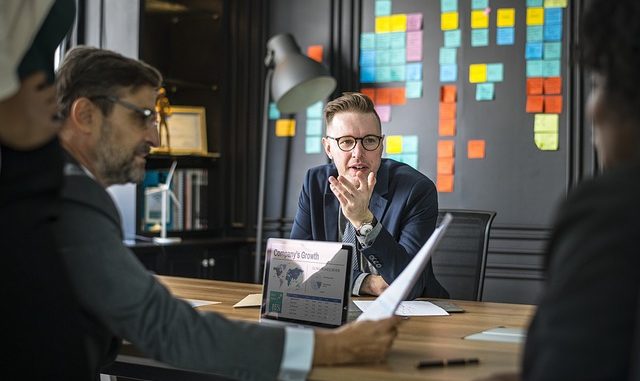 Maintaining a strong employer and employee relationship is key to creating a work environment that is positive, inspiring and authentic. Healthy business relationships can stimulate growth and innovation within the workplace, and they can also give your employees a boost of energy to go the extra mile in their day-to-day duties. According to the Harvard Study of Adult Development which tracked annually the lives of 724 men of varying economic statuses reveal that "Good relationships keep us happier and healthier. Period."
At the same time, building the right balance between a friendly, casual culture and seriousness or responsibility can be challenging for many executives. Common sense tells us relationships should be reciprocal and not something that exists for our own benefit. The same is true when we talk about leadership: the relationship should never be one-sided, nor should the leader be the one constantly making decisions or generating ideas.
In today's business climate, especially where the role of the manager is vastly different from workplace cultures of the past, leadership means actively listening and advancing the ideas of others, and offering recommendations along the way to add value to those ideas.
Reciprocity is crucial. It requires being in touch with what matters most to your employees and giving them the option to share their opinions and put their ideas to the test.
As a business leader, Toronto bank executive Sean St. John says you have to create a work environment where everyone on the team feels like they are a part of the solution and have a stake in the outcome. This people-first philosophy can have a drastic effect on an employee's loyalty, and it can also improve employee retention which helps cut the high costs of recruitment, hiring and training.
In order to foster a positive relationship with employees, leaders should establish an open-door policy. In doing so, it will ensure they feel comfortable to come to you with concerns, new ideas and even complaints. Make sure you are visibly present – don't just hide behind your desk. While emails might be a more convenient communication method, face-to-face interactions are much more engaging. It's another way to show that you value your employees' opinions.
Working in an executive position, you might be under the assumption that being nice isn't going to work to your favor. This couldn't be farther from the truth. By ruling with an iron fist, people on the reciprocating end will be less motivated to perform their tasks, and it could end up hurting your reputation around the office cooler rather than improving it.
Monica Wells, a team leader at BizDb.co.uk, says it's equally important to pair that easy-going personality up with rigor, tenacity and a lot of passion for your project. She encourages leaders to set clear expectations and push their employees to grow together with the business. No matter how rough the day gets, focus on maintaining a positive outlook. Graciously admit your own mistakes and genuinely praise others.
Being a kind, caring person and a respected manager at the same time isn't always easy to achieve, but once you do, you'll be able to create an atmosphere that will positively impact the productivity of your team. Working to foster positive relationships with employees is definitely worth the effort in the long-run.