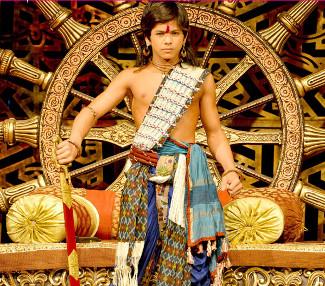 Siddharth Nigam might just be another 14 year old kid, but the moment he appears on screen as young Ashoka (who'll later turn into Chakravartin Ashoka Samrat), he seems invincible! His sharpness as a performer, fiery body language, and poised expressions magnetizes the viewers easily, who are taken in by surprise every time Siddharth appears on screen as the Young and confident Ashoka.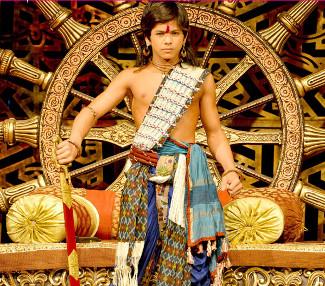 Here we share some interesting and lesser known facts about Siddharth Nigam essaying the role of the Young Ashoka
Siddharth Nigam Is the Find of Director and Producer Yash Chopra!
In search of a talented kid, Yash Chopra went to Pune to see the 58th National School Games. Although the participants had children from almost every state of India, Yash Chopra was impressed by one particular boy who came from the Khelgaon Public School, Allahabad. This boy seized both the gold medal and silver medal in parallel and high bar respectively. The talented boy was none other than Siddharth Nigam.
This is how Siddharth Nigam was chosen by Late Shri Yash Chopra to play the role of young Aamir Khan in multi starrer Yash Raj Films' Dhoom 3. What's more the stunts you see performed by the young lad in the film was originally done by him only, since he is a national level gymnast.
The Director of Dhoom 3 Wants Siddharth to Be His Main Lead in Dhoom 10
Vijay Krishna Acharya, the director of Dhoom 3 who spent three months with Siddharth was so impressed by him that he wants Siddharth to be his main lead in Dhoom 10. The entire team of Dhoom 3 in fact felt that they were lucky that they found Siddharth. Aamir Khan, the perfectionist too couldn't stop boasting about Siddharth, the star. Though, Gymnastics is Sid's first passion and love, he is keen to do more movies. What's more even the people who worked with him in Dhoom 3 believes that he is born to do movies.
Also Read: Lesser Known Facts about Ankita Sharma aka Noor Khorasan
Bournvita Was His First Ad
Before movies and TV serials, Siddharth was seen in a Bournvita ad where he practices as a young gymnast in a stadium with his mother. Now when you see the ad once again, you know that the star actor had immense talent from a very early age.
The Secret Behind His 6 Pack Abs is…
It is no secret that Siddharth has 6 pack abs, and when you ask him the secret diet he has been munching to nurture his physique, he modestly says that he eats nothing but what his hostel provides. This 6 pack abs became the talk of the town when he was seen portraying the role of young Rudra of Mahakumbh.
Riding a Cycle Is Siddharth's Favorite Pass time
Siddharth Nigam loves riding his bicycle even while he is on the sets of Chakravartin Ashoka Samrat. Sometimes, he rides the bicycle in such a speed that even his co-stars get worried about him. He is so fond of cycling that whenever he gets time he rides his cycle.
Also Read: Bindusara Is the Father of Ashoka : When Will Chanakaya and Dharma Reveal The Truth?
Siddharth Bagged The Most Stylish Debut Award
Recently in an award function, Siddharth got his very first TV Award. The title being "Most Stylish Debut Award!" However, due to his exams, he couldn't attend the awad function. His awad was received by his co-stars Justin (Sumit Kaul) and Helena (Suzanne Benert)
 Siddharth Nigam as Ashoka has been fabulous. He has also learnt horse riding for the TV show…