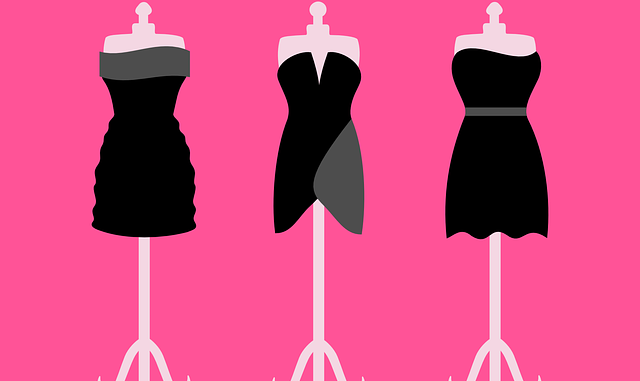 Now that you are determined to flaunt your skin this summer, a short dress is the perfect magical outfit to show off the tough effort you've taken to achieve the terrific shape. Sensuous, Sexy, chic and body-fit, little dresses turn out to be very easy to personify glamor in them. All you want is an ideal attire that not only suits your gorgeous body but also accentuates your charm. Emphasizing the bust and embracing the body tightly, these stunning and alluring dresses flawlessly illustrate your figure and adorn those curves marvelously. It feels amazing when you enter an event or a party and turn out to be the center of attraction. Your buoyancy while carrying the enthralling attire absolutely makes you a head turner of any get together.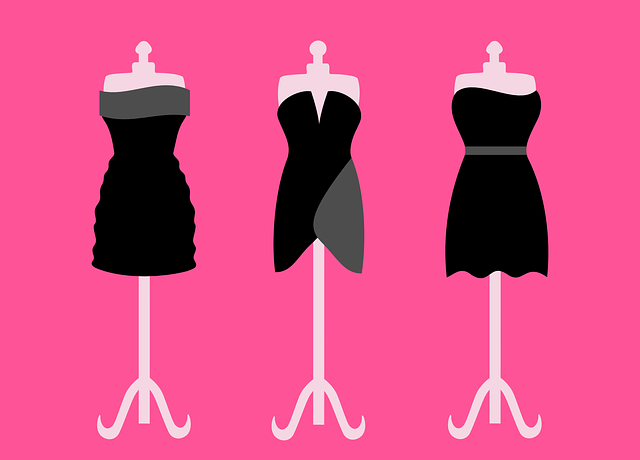 Here are some of the very vital points to consider before wearing short dresses to swank your appearance while looking flawlessly glamorous:
8. Choose A Dress That Enhances Your Sensuality
Be unique and select a dress as per your skin tone. Opt for colors that complement your complexion. Invest in somewhat creative, exceptional and very different. Choose silky and soft fabrics instead of picking stuffy and rigid. You know yourself better than anyone else. So, choose that dress which you can carry easily and confidently without any hiccups. Avoid dresses that look old or messy.
7. Show Skin but Not Too Much Skin
Of course there's no arguing that revealing skin is alluring and youthful but allowing it all hang out in a short dress is offensive and vulgar. Balance it well and try to look sexy, not silly or sleazy. Reveal the best part of your body elegantly rather than showing off every part. A sneak peek is better than a striptease.
6. Fight the Tight
 Resist the urge to go too tight to appear sexy. You want your outfit to be fit but please don't overlook size tags. You must not be dressed in a size 6 outfit if you are in reality a size 10. If you attempt to do this you'll not only look fat but also desperate. Dresses that skim your silhouette are gracious. Dresses that stretch are superb but when you seem like a stuffed sausage, it is not at all flattering at any age.
5. Pay Attention to Little Corners of Your Body
Before you set out in a skimpy outfit pay enough attention to your back, elbows, and knees. Have a hot bath it will alleviate the hard skin on your back. For elbows and knees, apply a suitable cream to exfoliate the dead skin.  A bruise or mark can diminish the form of a gorgeous lady so in order to get rid of it applies some correcting cream and then cover it with some foundation powder. Finally, for a sparkling emergence, apply flickering shimmering powder to your exposed area like neck, shoulders, collarbone, and cleavage to accentuate your body.
Also Read: DIY: 5 Easy Tips For Pedicure at Home
4. A Bloated Body Is Far from Attractive
Don't wear tight socks, low heeled shoes or stiff pants. If you are having a bloated body either try applying a massage oil on your body or maybe a slimming cream can be of some assistance. Sipping black coffee on an empty stomach can also work wonders in order to decrease the swelling.
3. Give Your Skin the Extra Attention It Needs
Straight exposure to strong sun rays is ought to damage your skin and make it dry. It will then start to peel. Moreover, some skin is very sensitive to sunlight and even allergic to UV rays. So, it's essential to take exceptional care of the skin before as well as after wearing the outfit.
Also Read: How I Got Smooth Silky Skin from Dry Skin at Home in 15 Days
2. The Lesser the Makeup The Better It Is
Never even think of enhancing makeup with short dresses at it makes you look like a wannabe. Opt for a light and simple makeup and highlight your finest features. Preferably, emphasize just one of the best feature of yours and it can definitely make you appear glamorous, gorgeous as well as graceful. Don't spoil the look of your attire by wearing flats. Select high heels that flaunt your charm and reveal your sexy-naughty-bitchy look.
1. Be Confident While Carrying the Dress
The only way you can carry a skimpy outfit is by being confident. Be yourself and carry the dress in the best possible way. You can never look sensational, attractive and beautiful until you feel relaxed in that dress. So, be confident and reveal your femininity with self-assurance and poise.