Travelling to India, and witnessing the cultural and ecological diversity of the country, is often a mild shock for the tourists, who come here from the international (especially Western European or North American) destinations.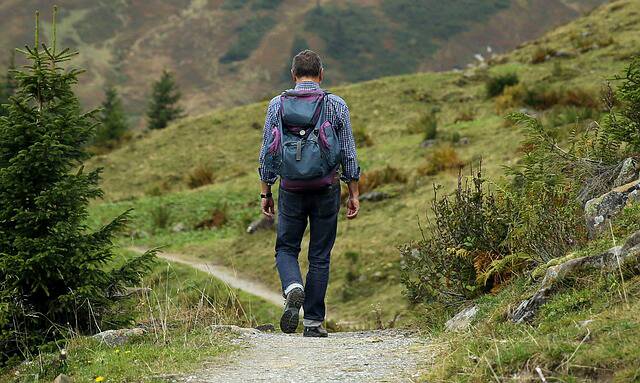 The sheer variation in population, economy, culture, ecology, and other attributes of the land at different places can be bewildering. You can be more comfortable and safe, and will not meet any untoward incident, if you follow certain tips and rules.
Here Is a List of Things "NOT" To Be Done While your trip to India
Do Not Intoxicate Yourself
If you plan to taste the local liquors (like the Goa Feni), do so in moderation. These liquors can be as potent as the whiskies, brandy, rum, or vodka. As they are cheap and rare, tourists consume them in much more amount.
Losing your awareness can be very dangerous, when you are away from your home, or well-known areas. Frauds and accidents affect the tourists more, when they are intoxicated.
Consumption of drugs is a punishable offense in India. Many places do not allow smoking, and call for a fine when caught. So, know your limits, and enjoy a healthy and sensual tour, by being in your senses on your trip to India.
Do Not Underestimate/Overlook Your Guide's Advise
The professional guides that the tourists hire while visiting places of tourist interest in India, (including the wildlife sanctuaries) are better aware of the local conditions, and hazards. You should follow the advice of your guide, in order to avoid the mishaps and accidents.
On Your Trip to India: Never Pollute the Places You Visit
Camping, trekking, marine/ski/water sports, and hiking are some of the most popular tourist activities in India. Try not to pollute the places, treks, or camps, you visit, or stay at. Apart from calling local grievances, this can also be disastrous for the environment.
Major forest fires have occurred (in India and abroad) because of the accidental sparks instigated by the tourist activities. Carry food in environmentally friendly packages. Wrap all the waste materials, and put them into the garbage boxes/dustbins. The habits will keep the destinations, beautiful and charming, for your next visit as well.
Do Not Be Overconfident
Do not overestimate your capabilities related to touring. Tourists losing their way are a common phenomenon in India. Keep a GPS navigation device, smartphone, or map, so that you always know where you are headed to.
While mixing with the locals or strangers, be attentive, so that you are not affected by any fraud or accidents. Eat at the hygienic places only. It is always better to trust the Government run food and lodging centers. You can also rely on the reputed private establishments as well
Don't Cram Up
India is a vast country, and offers more to the tourist than many other destinations. It has the serene and shimmering sea beaches, the snow-capped Himalaya mountains, the ecologically diverse western ghats, a plethora of spiritual centers, and much more. Do not try to visit all the places of the country in a single trip.
You can divide your sightseeing journeys in smaller trip packages, which cover the vacation/tourist destinations in the northern, southern, eastern, and western parts. Each section of India has a unique interior and exterior outlook, and a great number of attractions. You need time to relish, explore, and enjoy the destinations.
Be Aware of What You Consume
While the street stalls can offer you great spicy food and the native drinks, at dirt cheap prices, it is for you to judge the level of hygiene they offer. Traveler's diarrhea is not uncommon amongst the tourist in India. By spending a bit more, you can dine at the more hygienic and safer restaurants, and food joints.
Do Not Idolize Your Personal Space
Centuries of foreign rule have made India a conservative society. Though the situation is fast changing, you will still find many people being curious about your appearance, looks, and clothes, among other attributes and features.
Many would talk to you in broken English, or will use the body gestures to convey message. Do not find this intimidating, awkward, or annoying, as the locals are often politely interested in your persona.
On your Trip to India, Do Not Over Rely Solely on Police
India has a humongous population, and crimes are not uncommon. Tourists are an easy target for those looking for a fast buck, among other thefts and crimes. Stay away from the lonely areas in the cities, have the police phone number, and if you can, travel in group.
Your attention and preparation will help you prevent frauds and other crimes. Also, do not fall for deals that are too good to be really true, and do not consume food and drinks offered by the strangers.
It is hard to find another place on earth, which is as beautiful, diverse, accommodating, friendly, and exciting as India. But as with all good things, the Indian charms also have certain fallbacks. Your attention, awareness, and plans will strengthen your resistance against the accidents, and other untoward incidents during your trip to India.
By: Rohit Aggarwal