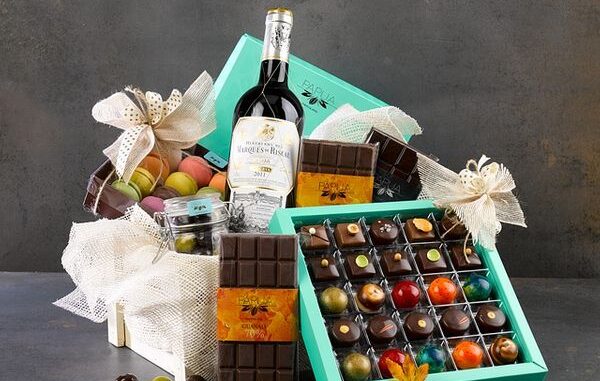 When it comes to choosing the perfect gourmet gift for overseas corporate clients, often we are confused as to what goes best. After all, food and drinks can be a sensitive issue in some of the countries; what is auspicious in one country can be a huge taboo in another. For instance, you will have to think twice before you send a basket full of chocolates to your clients in Belgium and definitely a lot if your clients are based anywhere in Asia, where different people have different beliefs and traditions.
Here in this article, we will share how you can choose the perfect gift baskets for all your overseas clients no matter in which country they reside –
Dig Into the Culture and Tradition of Your Client's Country of Origin
Before gifting your overseas corporate client, do basic research of the country they belong to. Different country has different cultures and traditions, and it is often best to bestow them with things that go perfectly well with their principles and ethos. For instance, it is always a good idea to send someone in the Middle East with edibles such as dates, cookies, pastries and chocolates but avoid anything that is made from gelatine.
Gourmet Gift for Overseas Corporate Clients on a Festive Occasion: Study the Do's and Do Not's
It is indeed a glorious gesture to send all your Chinese clients gift baskets on Chinese New Year's Eve. However, did you know there are certain things that you need to avoid totally when gifting somebody on this auspicious occasion? For instance, if you are gifting them a gourmet fruit, ensure it is without 'Pear'. The reason being, the word pear is synonymous with parting ways in Chinese.
Also, you will have to ensure that nothing is wrapped in black or white (as they signify funeral) but in red, the colour of joy. Likewise, if you are sending your overseas client any gift on a special festive occasion, you need to research about the event to avoid gifting anything wrong or offensive.
Know their Traditional Gift-Giving Superstitions
Almost every country has its own set of superstitions that are deeply rooted within its people. For instance, in many of the countries across different continents things like shoes, clocks, handkerchiefs and mirrors are considered inauspicious. So, when you are planning to give your overseas client a special gift you not only need to know about the occasion but also explore a bit about their superstitions and fallacies.
However, if you do not want to dig into so many details and have different clients across the globe, you can always choose corporate gifting platforms that deliver gifts overseas to almost every country. If you wish to give gourmet gift baskets anywhere across the globe, Gift Baskets Overseas is the place to explore as the company delivers gifts to more than 200 countries. Interestingly, it has country-wise gift baskets for almost every occasion. So, give the perfect gourmet gift to your overseas corporate clients without much thinking. Happy Gifting and an Equally Happy Business Relationship!
Also Read: 6 Interesting Rakhi Gift Ideas for Your Brother this Raksha Bandhan