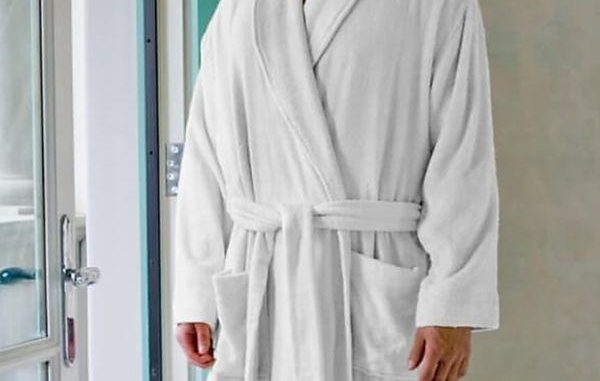 Are you planning to get yourself bathrobes? Just like any other item of clothing, there are a lot of things that you have to think about before you get to choose the bathrobes that are ideal for you. Most people think that bathrobes are too feminine but they are actually quite useful for men when they are lounging after showering. These five things will help men pick out the bathrobe that will be the best for them: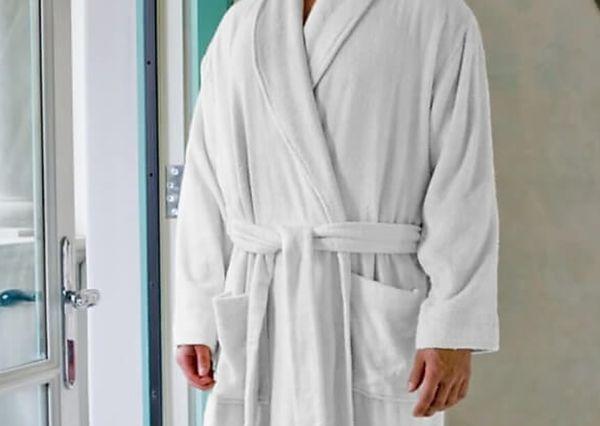 Check if the fabric works for you
For most people, the biggest thing that they consider before they settle with their choice for a bathrobe is the fabric. There are a lot of materials that are used for bathrobes that you will have trouble choosing.
The four most common fabrics used for bathrobes are cotton, polyester, silk and terry. All these types of material will be ideal depending on how you intend to use the bathrobe.
Bathrobes made from terry cloth, for example, are absorbent and fluffy at the same time. This means that they will be perfect if you want to use it as a way to dry your skin after taking a shower.
Cotton, on the other hand, has two qualities. High grade cotton material is among the most popular fabric for bathrobes. This is why there are Turkish, Supima and Egyptian cotton variants that can be bought everywhere. Low-medium grade cotton, meanwhile, is mainly used for mass-produced bathrobes.
Silk has a feminine quality to it so most men avoid it. Lastly, when polyester is used for bathrobes, it is usually mixed with cotton so that it does not wash out or wrinkle after a few months. Polyester bathrobes are usually the ones bought by luxury hotels and spas.
Choose one that is of a color that you like
You want your bathrobe to be in a color that you actually like. Thankfully, bathrobes come in just about every color now so you have a lot to choose from. If you want bathrobes that has more than one color, you can still surely pick one that will be good for you.
Generally speaking, the classic colors for bathrobes are the plain ones. Most common are white, black, brown and blue. The great thing is that these colors will certainly look good on men.
As a rule of thumb, an effective guide that will help you choose the best color for your bathrobe is to check the type of clothes that you always wear. Look for the colors that look great on you. If that color looks good with your skin tone, chances are it is the ideal choice.
Read some reviews of available bathrobes
The amazing thing about the Internet age is that you can easily search about what people think about a particular product. This is applicable even to bathrobes. If you have seen a lot of negative reviews, that is already a red flag. If you are looking to find best quality bath robes, Plush Necessities can be a great place to start your search.
See if the bathrobe fits
When you have already chosen a bathrobe that has good material and color, you have to see if it actually fits you. The bathrobe must not be too tight, giving you enough breathing room.
You may also have to decide the length of the bathrobe. Do you want it to be short enough to just reach your knees? Or do you want it to reach your ankles? You are free to decide what is the optimal length for you.
Consider the style of the bathrobe
One of the exciting things about bathrobes is the fact that there are just a lot of styles out there. These variations make the process of choosing the set of bathrobes that you will purchase a stimulating activity.
A unique spin on bathrobes that is becoming increasingly popular is the hooded variations. It is an inventive mix of everything great about hooded jackets and bathrobes. Hooded bathrobes are generally roomier too so it will fit almost every body type out there.
The style of the bathrobe that you will be choosing must look good with your body type. While bathrobes serve a practical purpose, they should also still look attractive on you. Larger collars in bathrobes, for example, may make you look bigger. Bathrobes with buttons or zips will help you hide your chest, resulting in you feeling less insecure.
Other styles and features that you may want to look for in bathrobes include Slim-line pockets, contrasting shawl collars, inner ties, kimono styling and unisex designs.