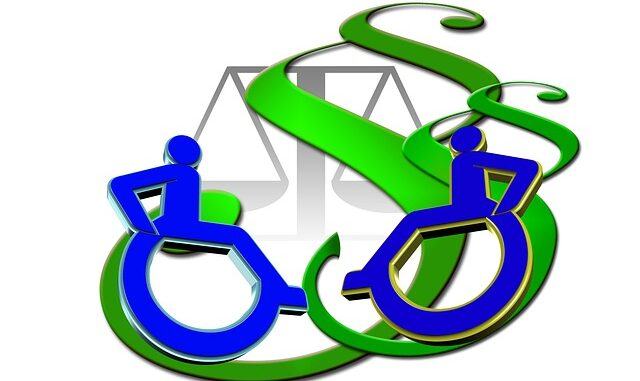 About 39.5 million unintentional injuries lead to physician office visits each year. Unfortunately, many of these incidents result in a disability.
If you were recently disabled after an accident, you might find yourself out of the job. Your medical bills and treatment costs could add up as well. Instead of taking on the stress, consider hiring a disability lawyer.
Not sure where to start? Here are five tips to help you find the best disability lawyer in your area.
With these tips, you can find an attorney who will fight at your side. They'll make sure you receive the compensation you deserve.
Start your search with these tips today.
1. Ask Around
In order to develop your list of the best disability lawyers in the area, ask around. Speak with friends, family members, and coworkers. They could point you in the right direction.
Have you worked with an attorney in another situation? Ask if they can make a professional recommendation.
You can also develop your list by heading online.
2. Review Their Experience
About one billion people (15% of the world's population) have some form of disability. When searching for the best disability lawyer, look for someone with experience. Prioritize finding someone with experience in cases like yours.
Make sure they specialize in disability cases, too.
Exactly what is a disability attorney? Learning more can help you make the right choice.
Their specialty will ensure they have the experience and knowledge necessary to build your case.
3. Schedule a Consultation
Take the time to schedule a consultation with each lawyer on your list. During this meeting, ask about their:
Years of experience
Years specializing in disability cases
How long they've practiced in the area
Track record (wins versus losses)
How many wins were recent
The payout for their most recent cases
Their expected outcome for your case
Do they have a network of professionals and experts they can use to build your case? What about courtroom experience?
Pay attention to how the disability lawyer communicates during your meeting. Do they sound confident? Make sure to look for someone with strong communication skills.
4. Ask for References
Ask if you can speak with some of the lawyer's previous clients. Speaking with their clients will help you learn more about the attorney from someone else's point of view.
You can also find reviews on their Better Business Bureau or Google My Business listing.
5. Review the Cost
Don't forget to ask about their fee structure. Will they work on a contingency fee basis?
An attorney who works on a contingency fee basis will only take a percentage of what they win for your case. This fee structure could motivate them to work harder to win your lawsuit.
Once you've met with a few of the best disability lawyers in the area, review your notes. Choose someone you feel confident in and comfortable with. Using these tips, you can find the best disability lawyer around.
They'll make sure you win the compensation you deserve.
Looking for more helpful tips? Explore our latest lifestyle guides today.