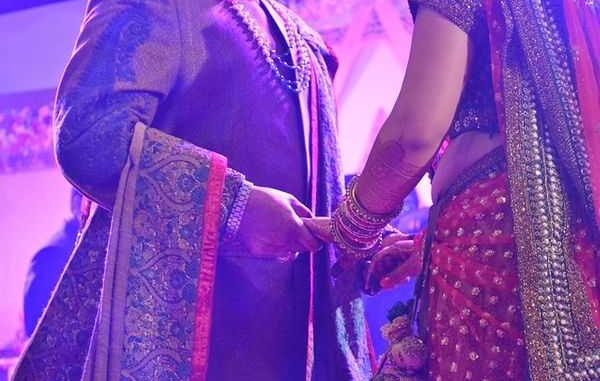 So you are engaged, waooo!! It is one of the most exciting moments of one's life to get engaged. For good one week or even more the whole world feels likes the most beautiful place to be in, and then reality strikes and one starts to get nightmares of planning a wedding.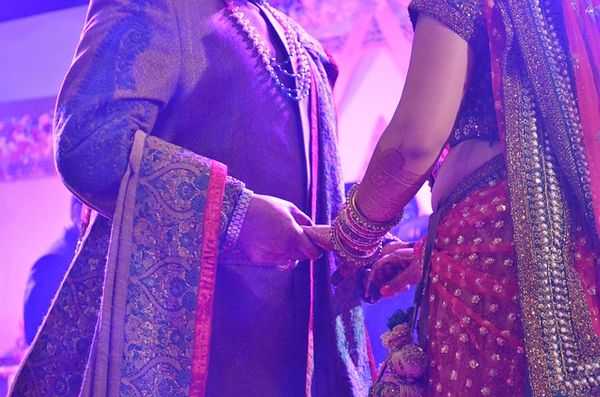 It is such a beautiful feeling to be getting married to the men or women of your dreams, and there are so many ideas in one's mind that you for sure feel butterflies in the stomach. It is normal as planning such a big occasion involves a lot of thinking and arrangements that can be stressful. All your time is now invested in thinking and you get all sorts of negative thoughts about every small little thing going wrong. But remember that it is the most important day of your life and you cannot let anything spoil your enthusiasm and the celebration of love.
The question that runs in your mind come from all direction, the guest list, the budget constraints, the allocation of budget, your dress, the location, returns gifts and what not. This is a long list and if you want that everything should go well then the key is planning. But how can you plan and how do you make a selection, there are small little steps that will help you create a memorable wedding day.
Simple steps for planning a wedding:
Write everything: Whatever comes to your mind keep writing, it can be a mess and haphazard but will provide highly beneficial when you are making the final arrangements. Do not rely on mental notes as under the stress and final preparation you are bound to forget so many things.
Start a wedding folder: Start with collecting samples, flip through magazines, blogs for fashion, food, decoration. Discuss everything you have in mind with your family and fiancé. This is the time that their ideas are kept involved in the planning. Here, do not refrain yourself from anything keep collecting whatever you like.
Discuss your budget: Plan how much you want to spend on your wedding. Once the budget is decided, allocate this budget to various different segments like

food, decorating, shopping etc. This will help

making

further decisions easy.

Finalize a date: Immediately after the engagement, the next question in everyone's mind is when is the wedding? It is a good time now to finalize the wedding date as your venue and other arrangements will depend a great deal on the date. All your bookings will depend on this date as well.
Prepare a guest list: Immediately when you are engaged you will have to start working on the guest list as all the other arrangements and budgets will be dependent on who all are attending the function. This guest list should be then divided among adults and children so that seating arrangements, food and gifts are planned accordingly.
Hire a photographer: You sure want all your wedding memories to be preserved, hire a photographer for this task. Do this timely

to avoid last minute rush. You can hire the same photographer for capturing pre-marriage moments.

Hire caterers: At this stage finalize the caterer. Taste food of your finalized caterers to decide on one that will be serving at your wedding. Do this along with friends and family as a consensus here is needed.
Finalize the venue: Start looking for all the venues and come to a conclusion where you want to celebrate the most important day of your life. The decision here should be made depending on what kind of wedding you want. Do you want a beach wedding or five-star arrangements? These days themes based wedding are very popular, you can select one amongst the various theme which best suits you.
A Wedding Cake: Cakes always play a very crucial role for any kind of occasion and your wedding is also not an exception to it. You can easily order cake online in Mumbai,

Delhi, Gurgaon or where you reside and add more charm to your wedding party.

Book a hotel: Plan where your guests are going to stay. Booking a hotel can be done by asking for quotations, bulk booking discounts and room availability. Plan for the guest BF, Lunch and Dinner when they are not at the function. Here another thing to think about is making the travel arrangements which will include commuting from airport, station to the hotel and from the hotel to the party venues. This is needed so that last minute rush and cab confusions can be avoided.
Select your wedding dress: It is time to finalize what you are going to wear on the D-day. You already have the samples, go to the designers and see what amongst that will suit you best, make changes in these dresses so that they look comfortable on you. Select bridesmaid dresses at this stage.
Book the band: Decide what kind of music you plan to have at your wedding once that is done book the band or the singer. Here the music should be in sync with the venue or the theme.
Hire a decorator: Once you have done choosing the theme or the venue, you can easily pick on the decorator. Choose on the type of flower arrangements you want, what kind of light and stage decoration is needed. Your decorator should know what is in your mind so that they can create the same effect on the venue.
Send out invites: It's time to finally invite all the beautiful people to the D-day. Personal invites make the people who attend the wedding feel happy and welcome.
Do all this in advance and keep time to relax at the end days. Finalize the return gift and prepare for them and keep them ready early too. The last days before your wedding are to relax and pamper yourself. Enjoy Spa and keep yourself rejuvenated. You can hire a planner or event management company to do all this for you. But you can do all this by yourself too. Just keep a track of what you are doing and keep time on your hand rest everything will be a piece of cake.