The sexual abuse and exploitation of children is one of the most vicious crimes conceivable, a violation of mankind's most basic duty to protect the innocent. ~ James T. Walsh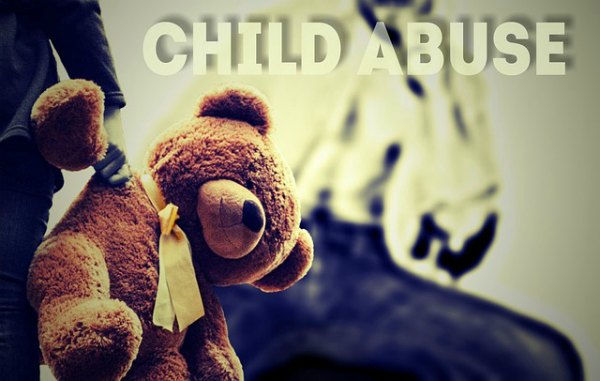 In India, child sexual abuse is a recurring subject but we hardly ever discuss it. A recent survey conducted by Humanitarian Aid Organisation World Vision India revealed that one in every five children feel unsafe because of the horror of being sexually abused.
According to another study conducted by the Indian Government in 2007 revealed that nearly 12,500 children in India i.e. 53 per cent, both, girls and boys in equal numbers were victims of child sexual abuse. In 50 per cent, the sexual predators were known to the child. Most of the children did not report the incident to anyone.
In 2013, India's Hell Holes: Child Sexual Assault in Juvenile Justice Homes, the Asian Centre for Human Rights in its report stated that sexual offences against children in India have reached epidemic proportion. The report mentioned that more than 48,000 child rape cases were recorded from 2001 – 2011 as India saw an increase of 336% of child rape cases from 2001 (2,113 cases) to 2011 (7,112 cases).
Yes, it is as grave as that. Yet, you'll be surprised that talking about 'it' is still a taboo in India. No wonder when a team of volunteer walked across the Delhi streets and spoke to some parents about Child Sexual Abuse, half of them were clueless.
If you watch the video, You'll be surprised to see only 1 out of 4 parents have talked/taught their children about Child Sexual Abuse teaching what is Good Touch and what is Bad Touch. When asked about if they know about any law related to Child Sexual Abuse – only one knew about the POCSO law (Protection of Children from Sexual Offences Act, 2012). The mother who taught her children about Good and Bad touch knew about Child Helpline 1098. What shocked us is the answer of a lady who excused herself giggling and saying, she is a Science student, and is hardly aware about any laws.
In India, there are many parents who would want to know what and how can they tell their little ones about Sexual Abuse, here are few tips that will protect your children from any sexual abuse, without making it awkward for you and them:
Listen to Your Children, and Trust Them
If your child say, 'Mr. X' is a bad person instead of telling her not to speak ill against Mr. X whom you respect, try to find out the truth behind her allegations. Do not ignore her, and encourage her to speak out the truth, and convince her that there is nothing to be afraid of.
Teach Your Child Basic Body Contact Rules
Teach your children through pictorials what is 'Good' touch and what is 'bad' touch. Tell them nobody can violate their private space and make them feel uncomfortable. Ask them to say 'No' if someone makes them uncomfortable by touching them at places they are not supposed to.
 No One Should Take Photos/Videos of Their Private Parts
Make sure you convey your children that nobody should take their photos of their private parts or make them pose when nobody is around. Also, let them know if anybody violates these things, they should report to you immediately.
Stay Engaged, Educate Yourself – Know the laws
Instead of being ignorant about the laws, try to educate yourself by knowing the guidelines and laws. Also, check out if the school follows the rules connected to child's safety or not.
Create A Password Which Only You and Your Child Knows
Create a password that is known to you, your child and other trusted people. In case, a stranger approaches your kid and demands to come with him/her, you child can demand the password. If the stranger doesn't know the password, the child should alert an adult.
Check out the video –
Lastly, join the movement, know what the local NGO is doing on Child Sexual Abuse, help them to take the campaign forward. After all, protecting children is the basic responsibility of every adult. Stay Involved! Stay Engaged!