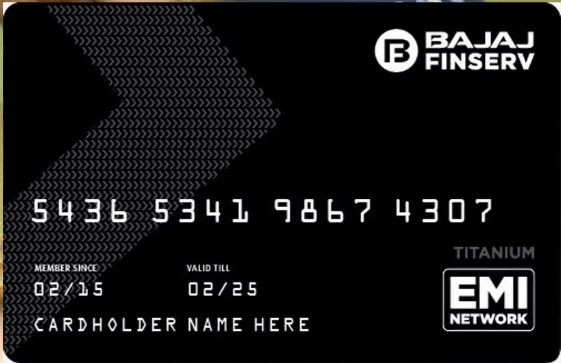 So, you have decided to opt for the Bajaj Finserv EMI Network Card to do your shopping? Well, congratulations! It is surely one of the smartest purchasing decisions you could have made! Finserv MARKETS EMI Store presents to you the exclusive benefits and offers that come with the Bajaj EMI Network Card.
Your Bajaj Finserv EMI Network Card is a card that provides seamless benefits and deals across a plethora of products and brands. Whether it comes to home appliances such as air conditioners, washing machines, water purifiers, air coolers and so on, or it it is the latest electronic essential such as a smartphone, smart television or a branded laptop – the Bajaj EMI Network Card will act as a pre-approved loan to give you the best offers and deals, without any hidden charges, and provide benefits such as zero downpayment, and customized EMI installments as per your personal preference.
Using this Bajaj Card, you can also do a range of other things such as book flight tickets and hotel rooms, renew or buy gym memberships, even book yourself some spa and salon appointments. You can simply use the Bajaj EMI Network Card for all these functions and purchase the best of products without the need for a credit card, and get No Cost EMI with amazing discounts. Moreover, the documentation is virtually none! What more do you need to shop carefree, right?
While it is simple to use the Bajaj EMI Network Card online, it is equally hassle free and beneficial to use it offline to purchase your favourite products! You get all the benefits and more, with pre-approved loan, zero downpayment, No Cost EMI and other attractive offers, not just online but also offline in any of the Bajaj Finserv EMI Card accepted shops! If you wish to shop offline, you can step into any of the Bajaj partnered 84200 stores that accept Bajaj Finserv EMI Card across 1300 cities in India and more!
All you need to do is step into any of these Bajaj Finserv EMI Card accepted stores, browse through a range of products available –  whether it is home decor, furniture, smartphones, tablets, laptops, televisions, accessories, lifestyle products, sports products, and more – make a selection, and simply go to the store representative and use the Bajaj Card to make the purchase! And if you wish to purchase products using the Bajaj Card, but have not applied for it yet, don't worry – the application process is also very simple! Just go to the store executive, pay the minimum fees, submit your basic KYC documents and wait for the verification process. And there you have it!
With your Bajaj EMI Network Card in hand, you will get amazing discounts and deals, avail all the latest offers, get super cash back opportunities across all products, and even get a free Netflix subscription* on select products! And not to mention, all of these come with No Cost EMI, customized repayment, zero downpayment and more such exclusive benefits for you! Happy Shopping with Bajaj EMI Network Card!