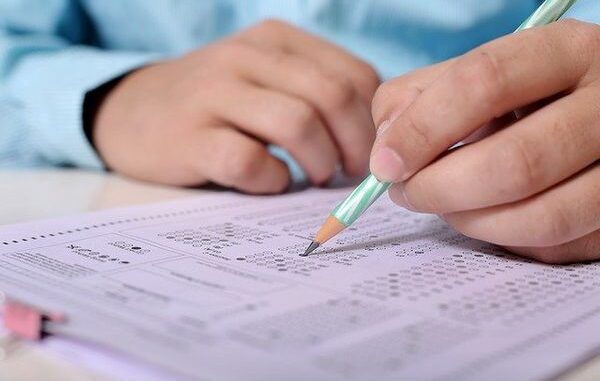 Building a solid career in the banking industry is a dream for hundreds of aspirants across the country. Banking is one of the most desirable industries. Every year, candidates prepare vigorously for different banking exams.
One such sought-after vacancy is the Probationary Officer (PO) position. The Institute of Banking Personnel Selection conducts the PO exam every year to recruit probationary officers for the national public sector banks in different areas. If you are one such aspirant, have you started to take up the IBPS PO free mock test?
If you haven't started yet, read more to know why you should regularly take up IBPS PO mock tests during preparation.
To Develop an Effective Study Plan
If you take up an IBPS PO free mock test from time to time, the habit will help you get used to the different types of questions in the exam. Once you get an exclusive look into your strong and weak areas, you can now develop a better and efficient study plan for the remaining time frame.
Instead of developing a new study plan from scratch, you can make changes to your existing plan and alter your preparation schedule accordingly.
For instance, you may have been spending less time preparing the language section. Still, after taking up the free mock test, you figure out that you need more practice in this area; you can prioritize the language section and concentrate more on it rather than on a subject you are well versed in.
To Test Your Preparation
Mock tests are a type of trial run or rehearsal that you take up before appearing for the actual IBPS PO exam. Attending such mock tests regularly during the preparation phase will help you overcome the exam fears, which will naturally boost your self-confidence.
There are even websites that conduct IBPS PO free mock tests in an exam-like environment. Taking up the tests available on such sites will help you face the real test without any challenges.
Helps Understand the Syllabus and Exam Pattern
Even though you may have already analyzed the syllabus and exam pattern before the preparation, you will get a practical and accurate understanding of it only by attempting IBPS PO free mock tests.
Depending on the number of free mock tests you take up, you will get detailed knowledge about the essential topics, the marking system, and the types of questions. As IBPS PO exams have a negative marking system, mock tests offer an excellent way to identify where you may potentially lose marks.
To Practice Difficult Questions
A mock test doesn't just help you test your knowledge before the exams.
Twisted and difficult questions in the IBPS PO mock tests can challenge your book knowledge as well as practical subject knowledge. Though such questions may not appear in the final exams, these questions from the old practice papers will give you a clear understanding of what to expect in the upcoming IBPS PO exam.
An Excellent Way to Improve Speed and Accuracy
To clear the final IBPS PO prelims and mains exams, you must have impeccable speed and accuracy. As said earlier, IBPS PO exams have a negative marking system, and hence every wrong answer that you mark will affect your overall score.
By taking up free IBPS PO mock tests, you will work on your accuracy and speed with good practice. Sign up for the mock tests on websites that offer detailed analysis along with scores. Going over the analysis report helps you understand your drawbacks and concentrate on the tricky sections to improve your mains and prelims' performance.
Look for a good website offering free IBPS PO mock tests and sign up soon before the date of your final exams starts to loom closer. Practice and more practice are what it takes to ace the IBPS PO exams.
Also Read: Why Is Microsoft 70-740 Exam So Popular? How Can One Pass It Using Practice Test?