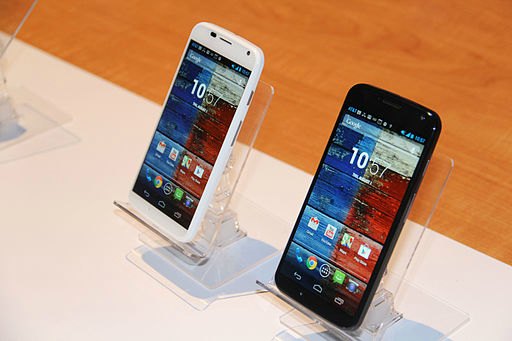 The war between smartphone sellers just got fueled with Moto launching its brand new Moto X Play. In recent past Motorola has taken the world of smartphones by storm. With classy and affordable phones lime Motorola G and G2, Moto has impressed the smartphone users.
The enterprise understands the contemporary customer base better than its competition. Motorola launched the exquisite Moto X play at a star-studded event last week. This phone comes with an internal memory of 16 GB and is priced for 29,999 INR. The enterprise aims to give a stiff competition to the likes of LG Nexus 5X priced at 31,900 INR.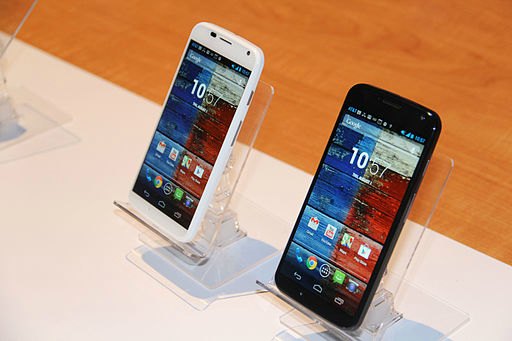 Image Source: By Daniilkaz (Own work) via Wikimedia Commons
The X series from the house of Motorola has struck a cord with the contemporary audience base of smartphone users and the enterprise looks forward to cash on to the opportunity and grow in the matter of customer percentage. The enterprise has a plan of launching varied versions of the X category and keep impressing and enamoring the users from around the world. Moto X style and Moto X play are the two most talked about phone from the genre.
Here's a little comparison report of Moto X Style and Moto X Play:
Display
the Moto X style has a 5.7 inches of display while the Moto X play has a display of 5.5 inches. The two phones vary at the screen resolution as well. Moto X Style has Quad-Pro Display while Moto X Play has a Full-HD display.
Chipset
Motorola phones are known for their faster processing. Moto X Play Qualcomm Snapdragon 615 processor while Moto X Style has 1.8GHz hexa-core Qualcomm Snapdragon 808 (MSM8992) processor.
Memory
Moto X Play houses a 3GB RAM while Moto X Style runs on a 2GB RAM.
Camera
This is the specification where the two phone challenges each other the most. The huge difference in the camera feature of these phones is going to help customers in reaching to a decision. Moto X Style and Moto X Play, both of these phones have a 21 Megapixel rare camera. Both the phone comes with 4K recording facility. The 4K recording is going to enhance and elevate the experience of the customers.
Moto X Play and Moto X Style both have a 5 Megapixel front camera but Moto X Play does not have a front flash. This one flash is going to help people find Moto X Style more affordable and pricey over the other.
Body of Motorola X Play and iMoto X Style
Motorola has made an important move and has decided to provide all its flagship phones with a water repellent cover. These phones are also made up of bodies that are water repellent. The scratch proof glasses are something that are also going to help people in bringing their phones under varied usages.
Motorola has struck a cord with the contemporary generation of smartphone users and is looking forward to keep them engaged by launching phones with exquisite features. Quality camera, high end resolutions and an amazing user experience is all that people are counting on and Motorola is offering.