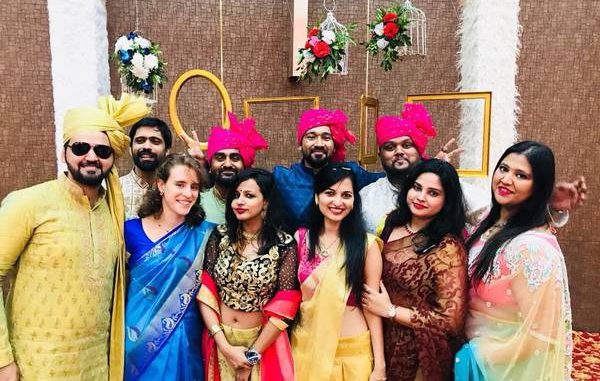 Did you know that saree is considered as the fifth best traditional outfit in the world? Our traditional Indian wear for both men and women, be it- saree, salwar kameez, kurta pyjama and various other outfits are famous all across the world. Indian Traditional and ethnic dresses represent our culture the best.
India is a country full of diversity, where people with all caste, creed and culture live together. Each of these people has different traditional wear in their culture, which are designed in specific manner. Some of the basic pattern of Indian ethnic dresses are- lehnga-choli from Gujarat, Banarsee silk saree from Banaras, Taant saree from Bengali, salwar kameez from Punjab, etc. 
Lehenga-Choli for Women
Lehenga-choli or Lehenga blouse is the oldest form of traditional dress of India. It is a two piece ethnic dress which includes a long embroidered or embellished skirt and a crop top style of well fitted blouse. Lehenga-choli donned with a matching dupatta to complete a traditional ethnic look.
The lehenga is usually made up of light cotton, chiffon or net material. It has beautiful sequenced design on it with beautiful embroidery. The choli or the blouse of the set are usually made up of silk or other light fabric with minimal work. The lehenga-choli is available in different patterns like floral prints, pastel colours, etc. You can style your lehenga-choli by carrying the dupatta in different styles giving it a saree look, a ghagra look or the maiden look.
You can find various designs of Lehenga-choli available online on different stores like Amazon, Flipkart, Limeroad, etc. Amazon has wide range of lehenga-choli designs with maximum discounts on it. A similar looking floral print lehenga-choli cost Rs 460 with 76% off on Amazon.
Kurta Pajama for Men
Kurta Pajama is the most common traditional ethnic dress for Indian men. It is a two piece dress which includes one long knee length kurta or a shirt and a well fitted cotton pants. While most of the Indian men shy away from wearing a dhoti, pajama comes as good alternative for them. It is easy to wear and convenient to carry on all the traditional functions.
Kurta usually comes in a long sleeve and is mostly available in cotton material. A slim fit or regular fit kurta in attractive colour and front buttons look stylish on any Indian men. Kurta pajama is usually available in two contrasting colours– one of the kurta and other of the pajama. It is also available in different patterns like front buttons, half sleeve, bandhgala, Chinese collar, etc.
There are wide ranges of kurta pajama available for men in Jabong.com. Get minimum 40% to 60% discount of brands like Manyavar, Sojanya, etc. An aqua blue linen material kurta pajama by Sojanya is available at Jabong Rs 880 with 60% discount.
Saree for Women
Saree is the most widely donned attire for any Indian women. It is a long piece of cloth which is wrapped around the waist and draped over your shoulder for a complete traditional look. Sarees are usually available in various fabrics like cotton, silk, georgette, chiffon and many more. Sarees are also available in different designs like printed, embroidered, sequenced, net and various other styles.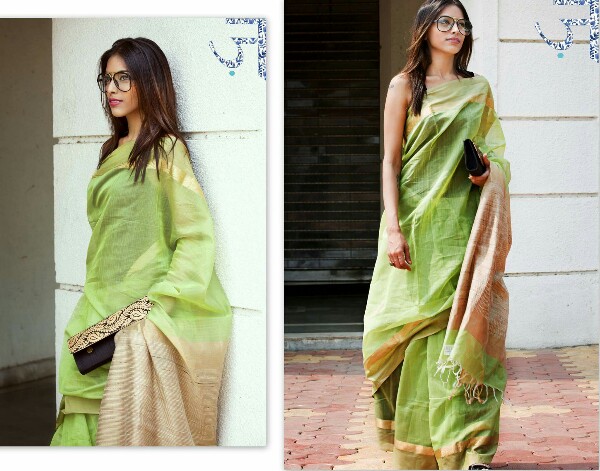 Sarees general comes in a free size and a matching blouse piece. It can be styles with a pair of matching earrings, bangles, light makeup and a clutch to complete an ethnic look.
Amazon offers you to buy different range and varieties of Sarees from some of the biggest brands in India. You can buy them with the maximum discount upto more than 60% on various brands. A full body pink coloured embroidered saree of chiffon material available at only Rs 999 only with 71% off.
Kurti for Women
While our traditional ethnic wear like sarees are meant for more mature and older women, kurtis comes quite handy for the younger and more urban generation of girls, who wants to look both ethnic and chic at the same time. Kurtis can be worn at casual, party, festive, work-related or any given occasions. They are available in a variety of fabrics like cotton, silk, denim, chiffon and many more.
There are different pattern of kurtis like Anarkali, A-line, long kurti, side slit kurti, etc. The sizes for the kurtis generally range from XS to XXL. You can style your kurti look with a stylish trouser, palazzo pants or simple leggings.
You can buy kurtis online with the maximum discount of upto 80% on sites like amazon, Flipkart, Ajio, Indiarush, etc. You can buy a beautiful pink coloured cotton kurti by Aurelia brand with a ¾ sleeves at  40% discount using the Voonik coupons at the checkout.
Sherwani for Men
Sherwani are usually worn by men in important traditional events like weddings. It is a more traditional and ethnic form of western suits which are a hybrid of kurta and a blazer. Sherwani comes in a self-design pattern with intricate designs and long sleeves. It has a standing collar, a full button placket, and multiple slits.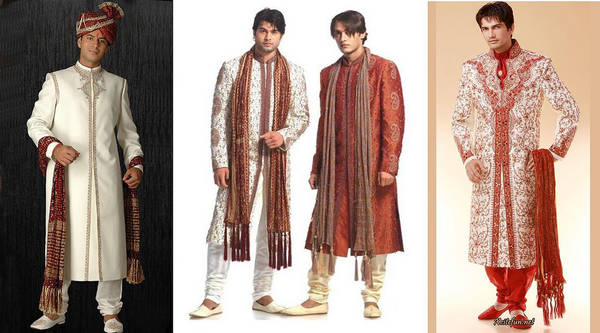 It is worn with a well-fitted cotton trouser pants which are also known as churidar pants. They are available in light subtle to dark colour according to your preferences. Style your Sherwani with a clean look, attach linen in your front pocket and wear a mojri to complete a wedding look.
Myntra offers you wide range of stylish Sherwani at an amazing price. Buy a Cream and White colored subtle Shewani by SUITLTD with 60% off at Rs 3,998 only.
Nehru Jackets for Men
Nehru Jackets have become an important piece of ethnic cloth for men nowadays. A simple Nehru jacket can brighten up your dull look with an ethnic touch. Nehru jackets are sleeveless, Chinese collar jackets which can be worn on both kurta and shirts.
They are available in different fabrics like cotton, banarasi jute, etc. They are all sleeveless jackets with mandarin collar and full button plackets. Wearing a Nehru Jacket with any form of clothing can give you an ethnic look.
Buy a blue colored, cotton bana fabric, easy to maintain and wash Nehru jacket by Fabindia at Rs 1,590 with 20% discount.
Salwar Kameez for Women
Salwar kameez is another important and famous ethnic wear for women. It comes as a three-piece dress which includes a kurta, loose cotton pants called salwar and a matching dupatta. Salwar kameez is the matching set of dress which should be worn together to make a complete beautiful traditional look.
It is available different fabrics like cotton, chiffon, etc. and in different patterns and designs like floral, embroidery, printed, digital prints, etc. They are available in multiple sizes like 32 to 46 i.e. XS to XXL according to your preferences. Style your salwar kameez with chunk jewelry and silver bangles to give it a more authentic traditional ethnic look.
Buy a floral printed salwar kurta dupatta set on lifestyle site at Rs 1,499 with 40% discount.
Tunic for Women
Tunics are the hybrid of top and kurti which are usually worn by young girls that gives them an ethnic look. Tunics are sort of a short kurti but with more stylish cut, pattern and design. It is available in different patterns like A-line, embroidered, boho fit, floral prints, shirt pattern etc.
Tunic is worn with jeans or well-fitted trousers giving it a very Indo-western authentic look. You can style your Tunic with a chunk silver or German silver jewelry to complete your Indo-ethnic look.  
More than hundred varieties and designs of tunics are available online at various stores. Buy a simple Bahama couture white tunic with embroidered details on its collar at Rs 558 with 70% off only on Myntra.
The above list includes some of the most famous Indian ethnic and traditional dresses. Both men and women wear different styles and sets of traditional dresses which can be worn on various occasions. These dresses can help you or guide you to choose what to wear on your next traditional family event. No matter how comfortable we are on western dresses or how gladly we accept them, it is our traditional Indian ethnic dresses, which helps us to look our best.