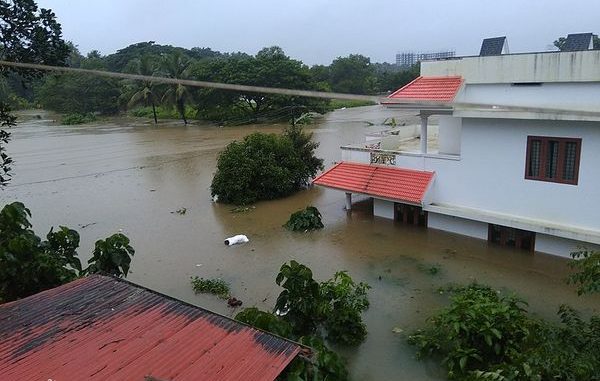 Is Modi Sarkar refusing Foreign Government Aid for Kerala Flood relief due to any previous set policy made by Manmohan Singh?? Read On to know the truth !!!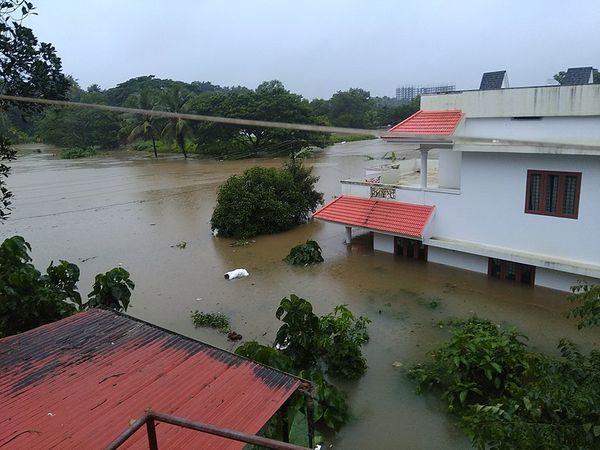 The Modi Sarkar is apparently going to the deny the aid which is being received from the governments of foreign countries in support of Kerala, especially since the UAE government has offered an aid of Rs. 700 Crores to Kerala.
A point to be noted here is that while Foreign Organizations are allowed to give such aid, this is being applied to aid received from foreign Governments.
The BJP supporters are claiming that this is based on the policy decision made by Manmohan Singh on receipt of Foreign Funding from other Governments.
And yes, there is a small basis of truth to this.
In 2004 after the devastating Tsunami struck the Indian Ocean, Manmohan Singh had refused aid from foreign Governments with the indication that India will be able to "Take Care of Themselves"
Remember that in 2004 Tsunami there were almost 14 Countries which were hit and the death toll was around 230,000 people.
The death toll in India was around 10,749, most of the deaths taking place in Tamil Nadu. The center had then given an aid of Rs. 2,600 Crores and the collective aid received by the Tamil Nadu Government was around Rs. 5,700 Crores, this includes private donations. No help was taken from Foreign Governments. In fact India became an International Donor by giving aid to other affected countries like Sri Lanka and Indonesia, approx amount donated was $26 million.
During the Uttarakhand Floods of 2013, another major disaster, there was an approximate death toll of 5,500 people. Manmohan Singh once again refused the foreign aid offered by US and others. US had offered an aid of $150,000 (around Rs. 90 lakhs). Instead of taking foreign aid the Indian Government at the Center aided the state of Uttarakhad with an amount of Rs. 1,000 Crores.
The Indian Government also requested US and Japan that instead of giving a direct aid to Indian Central Government they should give it to a NGO of their choice which was working in this area.
Instead of taking help from the foreign Governments, the Manmohan Singh Government took aid from the World Bank. The World Bank committed to give a loan of $250 million for the reconstruction of Uttarakhand. This is around Rs. 1,747 Crore.
The Kerala Floods are another huge tragedy, which some say is comparable to both these above mentioned tragedies.
Till now the Modi Sarkar has granted an aid of Rs. 500 Crores to Kerala, which is being termed as grossly inadequate.
The Modi Sarkar is being rumored to refuse the funds being sent in as aid from foreign countries like UAE.
The sources in the Government are claiming that this refusal is based on the policy set by Manmohan Singh in 2004, to refuse foreign aid.
However, here is the catch.
There was no formal policy on foreign funds relief being refused, made by Manmohan Singh.
Infact in 2016, Narendra Modi Government came up with the much touted of FIRST EVER "National Disaster Management Plan" to have been formalised.
This was declared in a Press briefing on 1st June 2016.
So basically before 2016, there was no formalized National Disaster Management Plan.
If you go through the National Disaster Management Plan as set up by the Modi Sarkar, page no. 145. Chapter 9 Section 9.2, you will come across the following text:
"As a matter of policy, the Government of India does not issue any appeal for foreign assistance in the
wake of a disaster. However, if the national government of another country voluntarily offers
assistance as a goodwill gesture in solidarity with the disaster victims, the Central Government may
accept the offer."
This is a pretty clear message. If a foreign national government voluntarily offers assistance, the Central Government MAY ACCEPT THE OFFER.
If it chooses to REFUSE the offer, it is for their own reasons and not because of any policies previously set by Manmohansingh or Indira or Nehru.
So when you see the news of Modi Sarkar refusing Foreign National Aid from some other Government for Kerala, let it be pretty clear, that they are doing so because THEY WANT TO REFUSE IT for reasons best known to them. Blaming Manmohansingh for setting a precedent is absurd.
This notwithstanding, the UAE Government is also free to donate those Rs. 700 Crores via a NGO of their choice into India using proper channels.
Meanwhile, if Modi Sarkar makes the same efforts in matching the efforts that MMS and his Govt took in consolidating funds from World Bank and Center to take care of our own people of India, surely we will not need any foreign aid and can continue to refuse it.
This post was first published by Darshan Mondkar on his Facebook Timeline.
Disclaimer: Two minutes of silence for all those Bhakts who are blaming Manmohan Singh for setting up a policy to deny foreign government aid. If only you had blamed Nehru, in some way, you would have been more successful.
Buy Fluoxetine online
Metformin no prescription
Levaquin no prescription