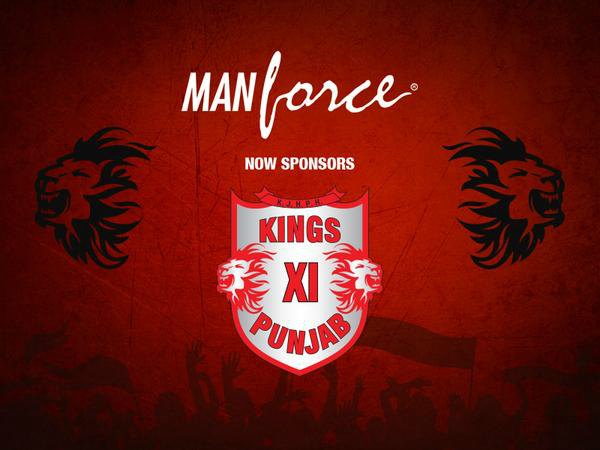 For the first time in the history, we will see a condom brand (Manforce) shining brightly at the back of a jersey.  While, it is just another sponsor, it seems that the team has reservations on the same. Yes, few cricketers in Preity Zinta's Kings XI Punjab had a big grin on their face the moment they saw the sponsor, while there were several others who were embarrassed.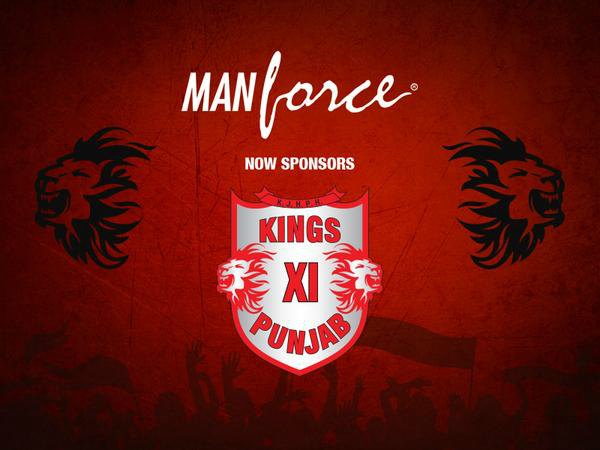 The Reasons of Grinning Can Be Many –
Perhaps Because It Is Endorsed by Sunny Leone
Every time we see Sunny Leone on TV, we Indians make a strange expression, as if we do not want to see her at all, but Bollywood and Brands are compelling us to watch her. However, behind the closed doors we search for her on the Internet, day in and day out. Maybe it is fine to see her alone and shag, but when the lady is out endorsing a medical product, we, the hypocrites are ready to call her names. Yes, Sunny Leone for us is a synonym to the term 'dirty'.
Moreover, this dirty girl is endorsing CONDOM! Oh no, Condoms – that shh shh thing or rather a taboo which we shouldn't talk about.
So, What If Condoms Promote Safe Sex
There is a player in Kings XI Punjab (KXIP) who was really disappointed after seeing the "Manforce" logo on his jersey. He even quoted that his family will be watching him and that it would be really an embarrassing situation to wear a jersey which flaunts "MANFORCE" on it. I would like to remind the same player that nothing is embarrassing in promoting safe sex. In fact, don't you think that it would be rather a proud moment for the family to see that his son is doing something for a social cause? After all, promoting safe sex is indeed a social cause, don't you think so?
Nevertheless, a condom is a precautionary product. A mere condom can save lives, can get you away from several STD's including HIV and AIDS. Today, though, we Indians aren't embarrassed to show our support by wearing the AIDS ribbon on World's AIDS Day, we  still raise our eyebrows, when it comes to condom – the thing that can control AIDS.
We Have Apprehensions on Promoting Healthy Things, But We Don't Mind Being Sponsored By an Unhealthy Product
All these years we have seen Bollywood Film Awards being sponsored by a gutka company. Now, gutka is highly unhealthy still we never saw people complaining about it. Forget Bollywood, let's talk about cricket, the very IPL.
I have never seen anybody in Royal Challenger's Bangalore complaining about their sponsors "McDowell's No 1" and "White Mischief". Nobody ever complained that why we are flaunting a whisky brand logo in front/back of the jersey and vodka on the sleeves. As far as I know whisky is a very unhealthy product, and none of the Indian parents would like their sons to consume liquor. To be honest, alcohol is highly considered as a major social issue throughout the world.
When, flaunting a liquor brand wasn't embarrassing then how come a healthy product like "Condom" can be embarrassing? This reminds me of Ranveer Singh, the man who never did any other ad but just the Durex Ad (another condom brand) only to promote safe sex and sexual well-being. Trust me, my respect for him just doubled when I read the players are grinning to sport a condom logo.
…And Then IPL is Sponsored by a Cola Company
Cola is highly unhealthy and we all know it. There is no justification to it whatsoever, and yet we do not mind endorsing a cola brand. In fact, everybody is eager to do it – From Models, Actors to Cricketers. And let me remind the Kings XI Punjab players along with every Indian that IPL is sponsored by none other than PEPSI, a cola company.
So, if the cricketers do not mind playing a tournament which is sponsored by a highly unhealthy product, they shouldn't be embarrassed to sport a jersey which flaunts a healthy product. In fact, they should be proud of it!