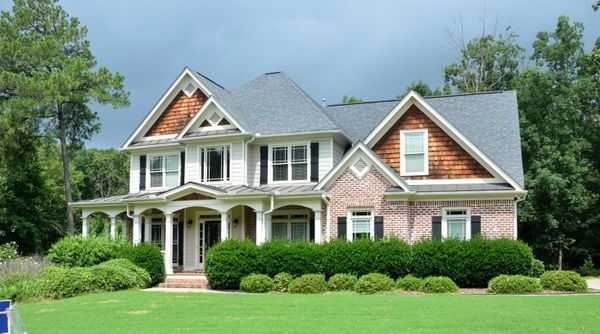 If you are planning to sell your house for good money, you should start planning how to optimize the value of your house. In fact, the first thing that comes to our mind when thinking about selling a house is getting handsome amount of cash from the house. In case, you have never sold a house before, you need to know a lot of things before you actually sell your house. Otherwise, you may end of feeling very bad once you figure out that the money you got from selling your house is way less than what you could have got by doing some simple things. So, here are some effective ways you can significantly increase the value of the property you plan on selling next: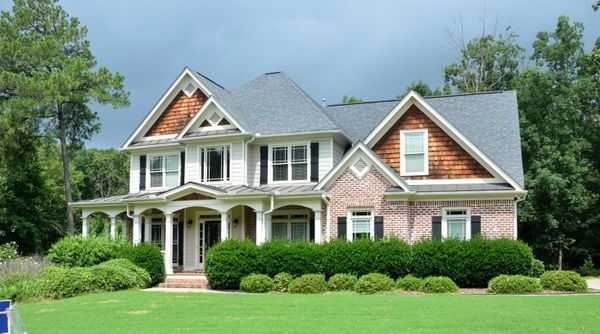 Plan How You Will Be Doing The Remodeling
Do not do a remodel on impulse. As much as possible, plan everything out before you go about it. This is so that you can make sure that the upgrades you will be doing will bring returns to you financially should you decide to sell off the house. Everybody knows giving a house a new look with some remodeling can increase the value of the house but you need to spend less and add more value to have good margin. Many people end of spending too much on remodeling that they don't get good return on your remodeling investment.
What you need to realize in planning the remodel is that it is going to be a marathon instead of a sprint. Start off by checking out the house the moment you move in. Try to assess the things you want changed and upgraded. From that, make a schedule of the improvements that will be done on the house within the duration of time you will be living in it.                                                                   
Settle The Principal Of Your Mortgage
How the value of your house will increase is not just about making renovations and improvements. It is also about having the right financial strategy. Houses with mortgages already paid off are appealing to buyers as it means they will no longer inherit financial obligations.
The best possible scenario for a homeowner who wants to increase the value of their house is to pay off the principal of your loan. Since not everyone can afford paying the loan's principal within a few years, it would be smart to consolidate all your loans and refinance it at a lower interest rate. This way, you can earmark some cash for home improvements and also make the interested buyers more interested in your property. 
Get Rid Of Clutter
A well-organized home can do a lot in improving value of the property. Cleaning and organizing the house regularly significantly raises the home's value. After all, any buyer would want the home they will be moving into to be spotless as much as possible.
Do not let junk and other dirt build up at any corner of your home. Eliminate those that you think will no longer be used. Those that will be left must be organized in a neat way.
Beautify Your Curb
The old adage "First impressions last" is applicable to homes as well. If visitors stop by and see that your curb is not well taken care of, you cannot blame them if they would anticipate that what is inside is worse. Your home should exude warmth the moment the visitors step off their car on your curb.
One of the simplest ways you can improve your curb appeal is by painting your house. The color scheme of the paint that will be used must be eye-catching without being distracting. The presence of flowers and lanterns also add beauty. If you have grass in your curb, make sure they are as green as possible.
You may also want to talk to your neighborhood association. The property will have better value if the neighborhood it is in places great emphasis on curb appeal.
Install Energy Efficient Features
More people are getting more concerned about the increasingly high energy costs that they have to pay. This is going to be a consideration for anyone planning to buy your property. Start by replacing your light bulbs with energy efficient ones. This also goes for all other devices and appliances at home. Usually, the old fixtures are the ones that will need replacing.
One advantage energy efficiency can provide you is that you can save on energy bills while you are staying in the house while you are also reducing carbon emissions. If you are concerned about the environment, energy efficient appliances and fixtures would interest you.
Invest On A Great Kitchen
If there is one thing about a house that can seal the deal with valuation surveyors and potential home buyers, it is a great kitchen. Any real estate expert knows how big the returns a well-maintained kitchen has to your finances. In fact, kitchens can return as much as 85 percent of the money you spent on the upgrade, a unusually high ratio. Your house must look amazing and contemporary at the same time for buyers to even consider a second look.
Stainless steel appliances are especially appealing for potential buyers. If you cannot afford to purchase new appliances, having stainless steel finish on your existing ones is a good alternative. Marble countertops also improve how the kitchen looks.
Improve Your Bathroom
For some buyers and surveyors, bathrooms are just as important as kitchens. Since the bathrooms, experience more wear and tear, it would be great if upgrades are done to it as well.
People like bathrooms that they can relax in. Think of your bathroom as your own spa and you will see what kind of upgrades you will have to do. You will need good lighting for sure. A large mirror, granite countertops and better flooring will also be welcome. Plus, do not forget to clean the bathroom at least once every week.
Increase Visual Space
Size may be important but it is not the only thing that you have to think about. Visual space is also a consideration. The objective is to make the rooms look bigger than they are.
You can begin achieving this by letting more light in. Replace large curtains with shutters instead. This makes the room more spacious and open.
Mirrors are an effective tool in adding visual space. Go all-out and choose bigger mirrors. The Bigger the mirror, the larger the room will seem.
Additionally, put smaller furniture into the area. Bigger furniture can result in the house feeling cramped. It would be preferable to choose furniture that are low to the ground as well. This is so that ceilings appear higher than it is.
Plant Flowers And Trees In Your Backyard
Flowers and trees are natural decorations to your house. If you have enough space on your backyard, it would be a fantastic decision for you to fill plant boxes with flowers. The sight of flowers in your garden or backyard is relaxing. It also adds charm to the outdoor space due to the vibrant colors when the flowers bloom.
Put a tree seedling as well. You will eventually benefit because it will eventually grow to be a shade tree. Not only will it provide some cover from the heat, it can also contribute to the decline of your cooling costs during the summer.
Do Regular Maintenance
Frequent maintenance fixes and checks are a significant cost saver. Through them, little issues are rectified right away even before so that they will not result in bigger expenses later on. It can also help in making your home more safe and secure.  
The small repairs that you do may seem like they are not important now but it does help create the impression that you take your house seriously. If you are handy with your tools, you can do the repairs yourself. Otherwise, you can bring in a handyman to accomplish what needs to be restored.
In Case You Are Moving To A New Place
Apply the above mentioned tips to have best value for your house. Maybe you are selling your current home to move to some more popular place like Los Angeles. If you can get good money by selling your current home you can consider buying a condo in Los Angeles. Check out Los Angeles condo sale to find some wonderful condos in affordable price.  Santa Monica has to be one of the most coveted areas in Los Angeles. If Santa Monica is the place of your choice, you can check out condo for sale Santa Monica. Whatever the place you want to move to, condos can be good and affordable options even in the most popular area of any city.