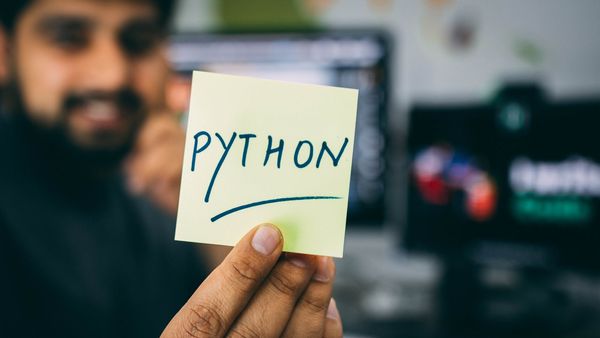 Coding is known to be something that is highly time-consuming and that needs an impeccable amount of knowledge and skill. If you wish to take up coding as your career goal, you must be sure of these eminent things. There are so many individuals who get scared of such career paths due to such fearful things. But the learning process of coding and programming languages become much easier with the options such as Python available in the market. Python is an Open Source Programming Language that is not only easy to learn but also its application in the required field is also quite convenient and easy.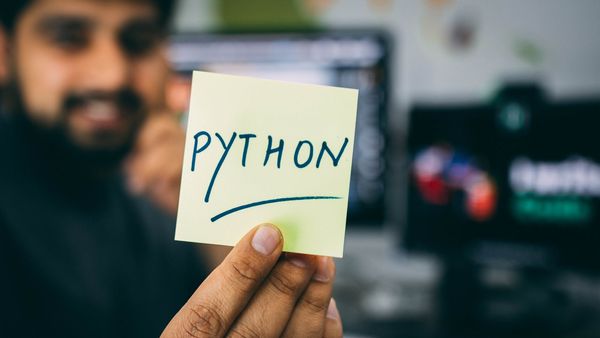 Today some of the top-notch brands and even NASA is making use of Python in their operations. This proves that Python is not only easy to learn and operate but also is equally useful so that the most important means are accomplished.
It is said that so much easy is Python that even a kid can go online and learn the tactics of the programming language. This is because it is quite different from the other programming languages and learners do not have to waste their time in mugging up the syntaxes, rather the main focus in case of Python Certification is on learning and understanding the paradigms ad concepts of the programming.
Developers who have learned Python mainly make such programming language in use to develop algorithms of artificial intelligence. Python is also used in developing game video games and programming different scientific programs.
Here are some of the eminent points that make it easier for beginners to learn Python.
It is Easy to Learn
As mentioned earlier, learning with Python is quite simple and easy. It can be said that it is as simple as reading English. It is quite different other programming languages where the individuals need to deal with different syntaxes to learn the language.
For learning Python, the individuals need to focus on learning concepts that help them in learning the programming language well without getting scared of the coding techniques. There are so many online sites available today that can help the candidates in getting accustomed and learn the programming language with great ease and convenience.
It is Quick
A vast difference between Python and other programming languages is that it has been noticed that individuals who are learning Python can easily and faster get into professional work field of programming things. This is simply because the candidates do not stay busy learning the syntaxes and then learning to write the programs using those syntaxes.
Python offers a number of small programs that are based on the concepts that the individuals have learned. These small programs help the candidates in getting a practice session of creating programs. These small programs soon lead the individuals to create bigger programs that make them quite professional in a short span of time. This is the reason a number of organizations prefer their employees to learn Python as it is quite easily absorbed by the individuals and also turns the employees to become professionals in a short span of time.
Highly Portable
There are so many other reasons for choosing Python over other programming languages by the individuals today, apart from the fact that it is easy to learn and incorporate. One of such reasons is that it is highly portable. Also, it is its extensible property that candidates are able to make use of other platforms and languages too along with Python. The individuals can go for cross-language operations as because many of the platforms such as Windows, Macintosh, and others support Python and hence the individuals can easily work accordingly.
There is also the feature of integrating options such as Java, .Net, C or C++ libraries also in with the Python programming language. This makes the operations and working of the programming language much convenient and the firms can get exactly the results that they have wishes to have and that too without getting much confused. The programmers can use the portability and extensibility features of the Python to deliver results that are not just fast but also are quite worthy.
Lesser Coding
The main reason why Python is considered to be quite easy and convenient is that it does not let the individuals deal with much of coding. Of course, when it is a programming language, coding will be there, but the learners do not have to spend their time in mugging up the syntaxes that can help them in coding. Python is quite different and it does not make the individuals to spend much time on learning and doing coding. It also allows individuals to solve various problems with the help of other methods apart from coding.
The best part is that you do not have to put in the perfect coding to run the program. This is the reason Python focuses more on the concepts. The candidate gets a clear picture of what it is and how it is and can code correctly. Even when there are certain errors in the coding, there are several times when some of the errors are overlooked by Python and still it offers the results that have to be there.
Multipurpose Language
Python serves as a multipurpose language as it offers you to do many things. This is another great reason that makes it quite different from many of the other programming languages. With Python, various things can be done very conveniently such as web development and also many of the day-to-day tasks.
Web development is the main thing that is quite conveniently done using the programming language Python. Apart from the web development activity, there are also several things that can be done using Python such as data analysis, block building, and also learning a number of different languages in future depending upon your requirements.
Resources
While learning to code and also applying it on different applications, at times, resources are required to get help in coding. Python is blessed with a huge amount of resources that help the programmers in learning to code in the right way and also writing the coding in the right way. There are many professional coders from places such as GitHub and others who are there to help the learners in learning and applying the coding.
Fastest Growing
It has been lately found that Python is fast growing due to its easy learning and other features. A large number of organizations are taking up Python programming system and hence are looking forward to hiring candidates who have learned Python and are professionals in it. Getting certified in Python hence is one of the best things today for the beginners.
Beginners always have this fear whether they will be able to cope up the learning stage of programming languages or not and whether they will be applying them in the future or not. Python makes it quite convenient for the candidates in learning the coding language as well as applying them in practice. The above features of the programming language definitely help the candidates in learning the language quite easily and hence opens up the paths for their future roles.

Amoxil No Prescription
Buy Trazodone
bupropion no prescription