Exercising or working out is one of those things we know we should do, but can never seem to get around to. However, there are tons of gadgets that can help people get to the treadmill, the jogging track or the swimming pool. If workout routines are becoming too monotonous, a gadget might be able to solve the problem.
Personal accessories can make workouts fun and exciting in novel ways. What's more, these accessories can help make your training sessions more efficient by collecting data about your performance. Want to know exactly how many strides your feet made on the last run? Use a fitness tracking gadget to find out!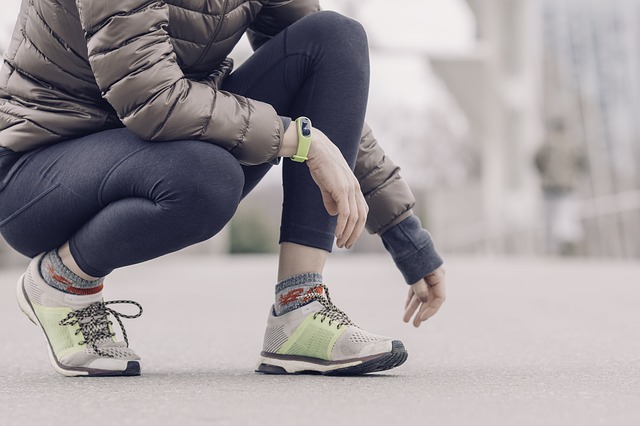 Scroll down below for a list of cool gadgets that will make your workouts simply better:
Fitness Tracker
This is the ultimate accessory to have when working out. A fitness tracker is a wearable device, which appears as a small wristband or a strap. Smartwatches also have certain fitness tracking capabilities. However, the best trackers are brands like Fitbit, which produce fitness tracking devices solely for the purpose.
A fitness tracker can track your progress throughout a workout. For example, if you go jogging, a fitness tracker can calculate the distance you have run, the average speed, estimate the calories you have burned, and even calculate your heart rate. The best fitness trackers are equipped with state-of-the-art GPS to provide this information.
Of course, you can use this data to understand whether you are working out as well as you think you do. You can certainly improve your sessions using tracked data. When not working out, fitness trackers can be used to monitor sleep or heart rate throughout the day.
Waterproof MP3 Player
An MP3 player is an essential most people use when working out. But a waterproof music player can help you transport your music to any workout environment. Waterproof music players don't get damaged by sweat, which would gather profusely on your skin when working out. More importantly, one of these MP3 players will let you listen to music even underwater, you know, when swimming. You can definitely alter the pace of your workout regimen and add new activities without getting bored when you have a waterproof music player.
Bluetooth Headphones
Workout routines can seem unbelievably boring without music. While it's easy to wear a smartwatch or a music player on you while working out, wearing headphones can be a hassle. Headphones or earbuds with wires can get in the way when you are exercising.
The wires might get tangled with your limbs or accidentally get pulled off. Either scenario is not ideal. Enter Bluetooth-enabled headphones, which easily solve this situation. Bluetooth headphones are wonderfully wireless and can sync with smartphones or music players. It would be just the gadget to make your workout less inconvenient.
Foam Roller
Exercise certainly has its aftereffects. Along with stronger muscles, you may also feel some soreness here and there. A foam roller can help you relieve those sore spots and improve blood flow, often soon after a session. Foam rollers are like personal massage rollers you can carry around in your pocket. These are simple, and would make you a lot less stiff the following day.
Running Watch
A running watch is much like a fitness tracker, except that this is really a type of smartwatch. Running watches are fitness tracking smartwatches made for jogging enthusiasts. However, these gadgets can also help fans of other forms of exercise.
The price for a running watch can vary a lot. An expensive running watch may have a lovely strap and an advanced GPS system. A modest running watch may look chunky but would have the essential GPS tracking features. You can purchase any kind depending on your budget.
Portable Pressure Tracker
Fitness trackers can tell you your heart rate or speed, but what about blood pressure? Blood pressure monitoring might be medically necessary for some people. In any case, a portable gadget like a Qardio Arm can help you take your blood pressure during or after workouts. This gadget may help you avoid overly exerting your heart. Regardless, it would definitely help you stay healthy.
Smart Scale
Weighing yourself is essential when working out to know whether you are actually losing weight. Instead of obsessively using a regular scale, use a smart scale. Not only do these track your overall weight, these can help you calculate your BMI, or the percentage of fat versus muscle mass in your body. It's not healthy to just keep weighing yourself. What matters is that you have a healthy percentage of fat in your body. A smart scale can help you ease the self-confidence issues and provide you with a better solution to assess the impact of your workout.
Bluetooth Tracker
Your workout may end up being great, but what happens when you return home or to your car without the keys? Losing items can ruin great outdoor workouts. Mitigate this problem by using a Bluetooth-enabled tracker that will help you find your lost items. Don't worry, these are tiny devices that won't cost you much.
Water Holder
Proper hydration is very important when you are working out. Carrying a water bottle therefore is a must when you go to the gym. But carrying a water bottle around can be a hassle, especially If you plan on running. If that's the case, don't settle for just any water bottle. Go for a workout-minded water holder you can strap to yourself when exercising. Some even have "smart caps" that track the amount of water you drink. There are also "hydration vests" you can consider. These are worn on the body and can carry a lot more water and other items than a mere plastic bottle. A hydration pack can be useful when planning long runs on hot days.
Many of the above gadgets are available at affordable prices. Even fitness trackers are not that expensive if you are happy with a generic brand. In India, the gadgets mentioned above can be purchased online, often with free delivery to your doorstep. So don't wait to buy an accessory if it will make you exercise better.