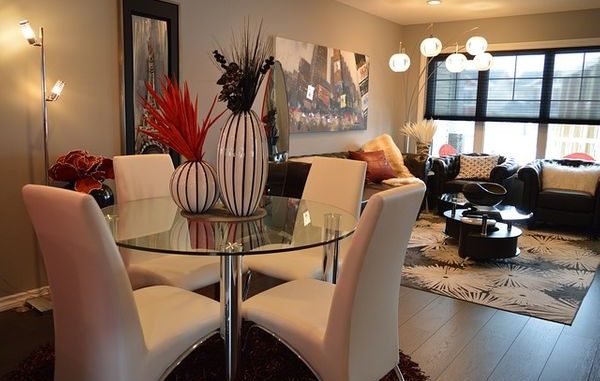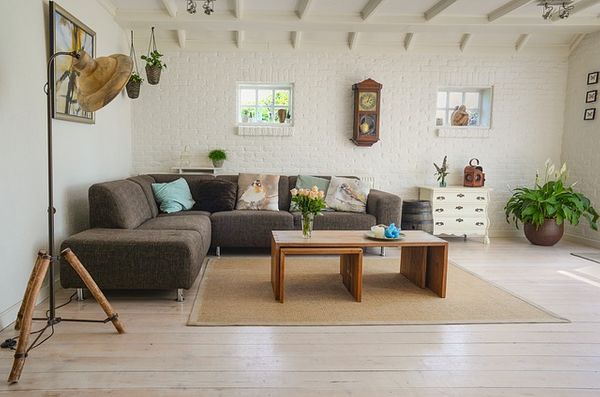 Rightly said by Scott Adams – Creativity is allowing yourself to make mistakes. Designing is knowing which ones to keep.
Not all of us are good at designing homes, but it does not mean that we don't have to try. Well, to be more precise about trying things we aren't good at, I would say, "Impossible itself has the word possible in it". So, never fret about doing anything you never did. 
Moreover, about trying to design your home, I have some great ideas for you. In this article, I am specifically going to discuss the ideas for creating your living room. 
Living room, as the term implies, is a space full of life. It is one place where people usually spend their leisure time with family and friends. Also, unlike basement, attic, or kitchen, it is the first place that strikes in mind, when it comes to designing a home. Since, it creates the first impression in the spirit of anyone who walks in, in your home for the first time, it should leave a long-lasting effect. 
Now, without any further talking, let's jump to discuss the ideas to design a perfect living room.
#1. Focal Point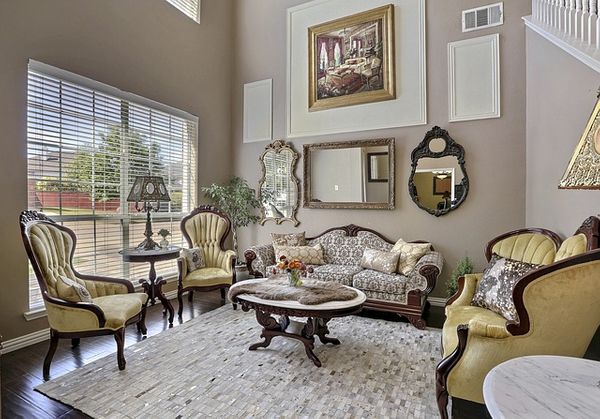 Now many of you might be wondering about the term focal point. Don't worry, that's one reason why I am writing this article. A focal point is the first place in your living room, where the eyes of anyone will fall when they first walk into your living room. To have a natural focal point like a mantle or fireplace, or the one with a large mirror, a piano and an artwork, is an exception in itself. 
If you don't have one at your place, you may create it to build the desired cohesive feel around. 
One thing to remember is that while you are designing a focal point for your living room, pay attention to the vibe it throws off. Straight on the spot, it should give a fresh and comforting feel.
#2. Colour Palette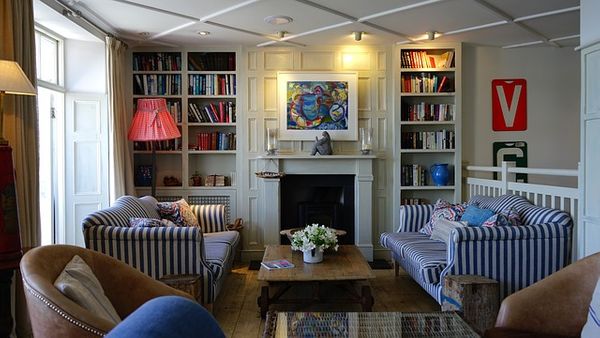 Adding colours, whether monochromatic or many, is a key to cultivate a seamless and aesthetic living room. The image above shows a beautifully designed living room with a monochromatic base. 
If you choose to design your living room, keeping the monochromatic look as your preference, then adding a hint of some other colour shade just at one corner, would be great. Now, with black and white, adding mustard colour would paint a classy picture of the living room. You may also choose to go with any other colour of your choice. Now, the colour you wish to add in your monochromatic living room may be incorporated in the fireplace or in the form of cushions on the couch. 
One thing to keep in mind is that the colour you choose to go with, along with the monochromatic theme, should be bright and lively.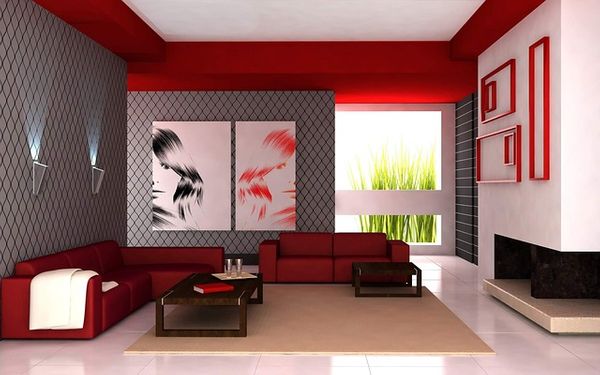 Now this image represents a living room with lovely colour combinations. If you are not that big a fan of a monochromatic look, then you are open to choose from a wide range of colour options available. You may look forward to adding a mix and match of different colours of your choice. 
If you still find it challenging to choose the perfect colour for your living room, try these ideas.
#3 Right Choice of Furniture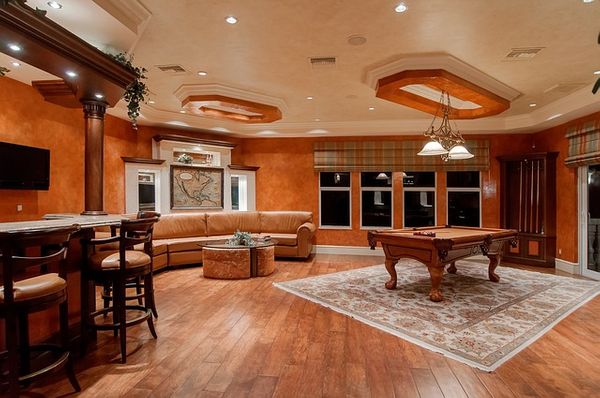 I wish to be in the picture posted above, right in the place the lucky man is sitting. Well, now who would not want to be in this picture? I mean, have a look at the area around him. All I can feel after seeing this picture is, the calmness and comfort it is giving off. 
So, while working on designing your living room, give special attention to the furniture you place in. It should be in balance with the colours of the walls or the wallpapers used, and the decoratives around. Maintaining a balance between walls, decoratives, and furniture adds to making the space lavish. 
Are you worried about how maintaining such balance will call for investing a tremendous amount of money on furniture? 
Well, you need not worry. I have an excellent solution to this problem too. 
This is the 21st century, and there is no possibility of not having a modern solution to every day or even huge investments problem. With everything advancing so significantly, you have a perfect solution to the problem of owning classic furniture too. 
There are many furniture renting online platforms from where you can rent any piece of furniture you like and that too, by being easy on your pocket. Many people already practice the art to rent furniture online in Gurgaon, Hyderabad, Pune, Mumbai, and all other metropolitan cities, and so can you. 
For now, let's move further and you can thank me later.
#4. Balance Beauty and Function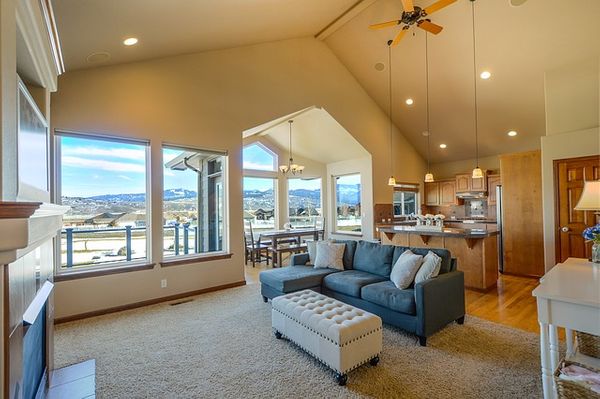 Another important thing about the living room, it should be both beautiful and functional. So, always look out for maintaining a proper balance between both. Well, to want a dazzling living space is a good thing, but you also have to live in the same place. So, it becomes essential that your living projects your taste but is also in conformity to your lifestyle. 
Now, how would a couch help you if it only is beautiful to look at, but when you sit at it, all you can feel is way too uncomfortable?
Here, I suggest going with the styles that go well with your complete state of mind and soothes you while making you feel lively. 
In a crux, balance style and comfort.
#5. Lightning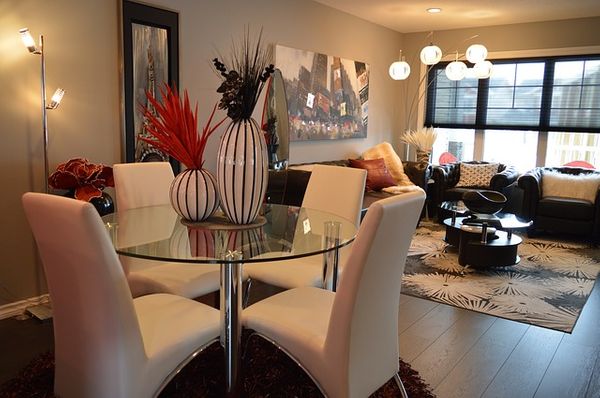 Just like the right key is important to open any lock in the world, similarly, right lightning is important to unlock your way to add exceptional beauty to your living room. 
Adding perfect lightning in your living room can be a daunting task, but not impossible. All you have to do is incorporate lights that maintain a warm temperature with the colour of the walls, furniture, and other decoratives. 
So, choose the lights that do not result in creating a dull environment around the entire area. 
A hot tip here is, always go with the colour of the walls in the first place, while choosing the lightning. 
You may also look out for these tips to choose the right lights for your living room.
Final Words
Since the living room area is as vital to a home, as the air around us to breathe, I suggest you not to take it for granted. 
Try the fantastic ideas I have shared with you while designing your living room, and let me know in the comment section about how did you like it. 
Also, don't forget to share the images of your classic and lively living rooms. 
Have a happy designing experience!!