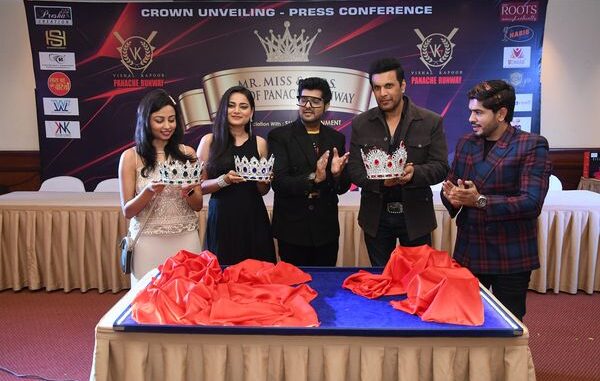 The season of our favourite annual event – Mr. Miss and Mrs. Face of Panache Runway, Panache Image Awards along with Queen's League awards is here! While the Vishal Kapoor's gala event is all set to take place in January 2022 (which is next month!)  the crown sits ready, awaiting its King and Queens.
Yes, the coveted Winners' Crown of MR. MISS & MRS. FACE OF PANACHE RUNWAY 2022 and brand ambassador of Queen's League Awards was unveiled at the Classique Club, Mumbai in the presence of prominent juries, VIPs, special guests, associated partners along with the 18 gorgeous finalists from all walks of life. Having present at the event, I must say the sparkling and startling 'Crowns' by Presha Creations symbolized nothing but royalty, beauty, strength, stability and of course the power of substance!
Take a Look at the Exclusive Crown Unveiling of Mr Miss & Mrs Face Of Panache Runway 2022
By the founder and curator of the show Vishal Kapoor VK, national head and advisory board member Habib Mithibhorwala along with the special celebrity guests Vaquar Shaikh, TV actress Dolphin Dubey and Reecha Sinha.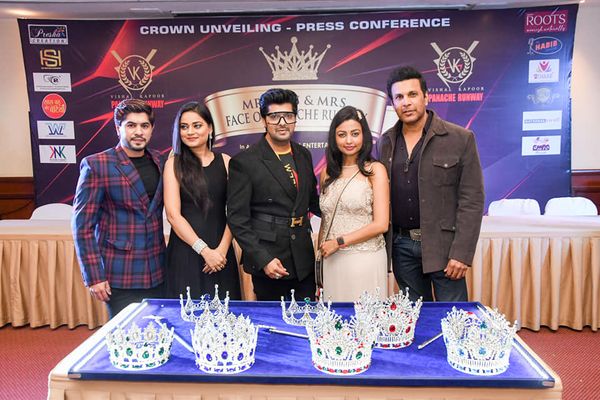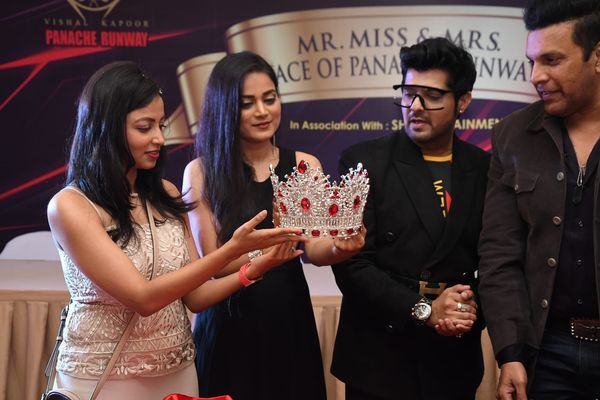 Meet the brilliant juries prominently popular in their respective field – Fashion Choreographer Riteish Ghanani, Fashion Designer Jay R Thakkar, Juror Heenaa Dutt Rajput, Celebrity Fashion Designer Babita Obhan, Entrepreneur Smita Chawan, Entrepreneur Mridula Malhotra, Celebrity Photographer Prashant Samtani and Crown Partner Presha Creation's Prem Gada.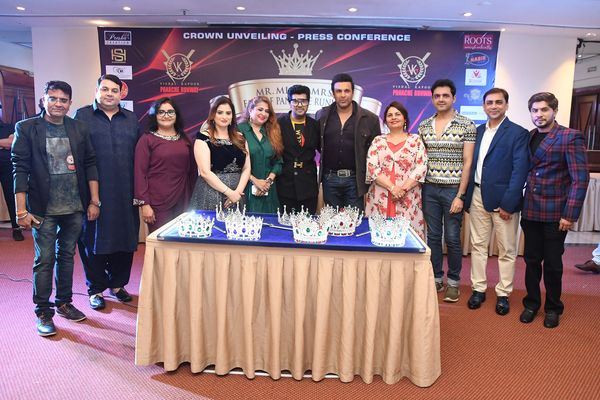 Here are the talented 18 finalists – Swati Lanke, Abhijit Mhatre, Dilip Paryani, Priyanka Chheda, Sonal Hajare, Neel Singh, Nidhi Talwar, Prachi Patil, Bilash Dutta, Sameer Shrivas, Abhijeet Yadav, Sonam Anchalwar, Roopa Shastry, Rajshree Basavraj, Trupti Prasanna, Somenath Roy, Asmita Nade & Dr. Snehlata Gedam.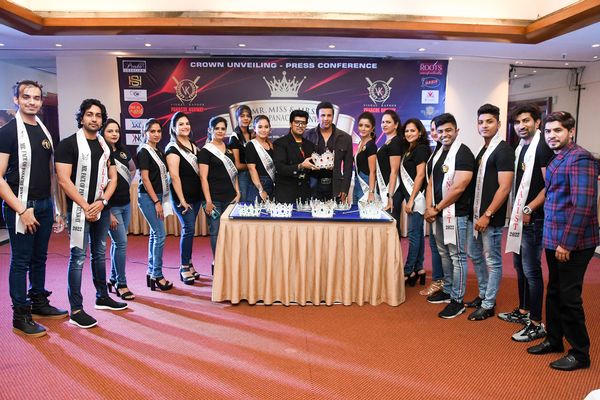 Also Check Out: Unveiling VK's PANACHErunway Man & Woman of the Year 2021!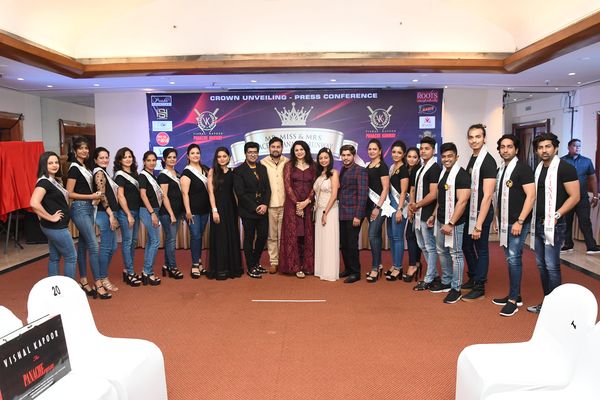 Vishal Kapoor VK along with the event associate partners Hemant Makwana and Swati Dubey of SH Entertainment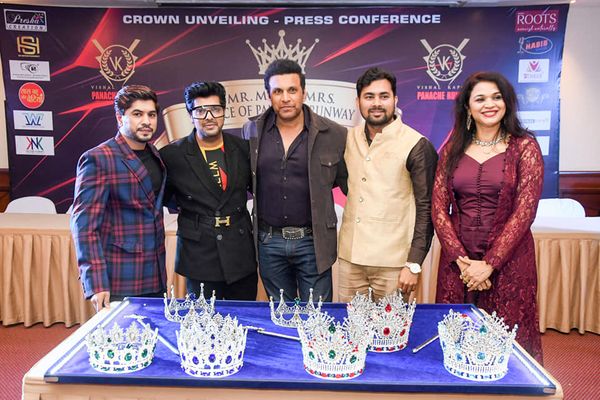 The Press Conference of Mr Miss & Mrs Face Of Panache Runway 2022
And last but not the least, the amazing anchor Parvez Mantri who kept the show going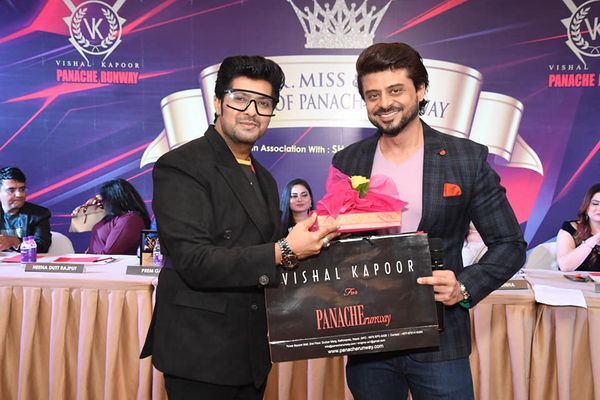 Also Read: Panache Image Awards 2021: Winners, Best Dressed, Red Carpet & More
Interestingly, every year Vishal Kapoor VK's Fashion House PANACHE RUNWAY choose the best faces as Brand Ambassadors (Winners, 2nd Runner-ups, 1st Runner-ups & Plus Size), providing passionate individuals with an authentic platform that offers not just projects and media coverage but also brand endorsements.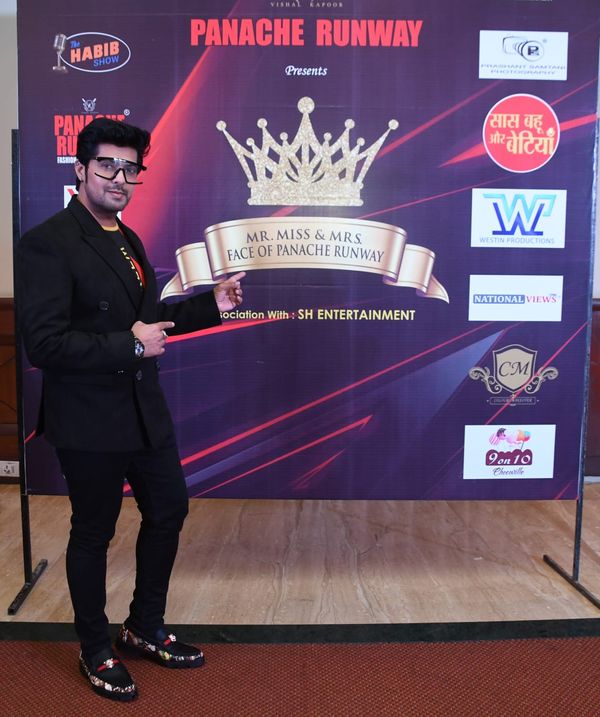 The Grand Finale (Announcing Winners & Crowning them) is happening on 30th January 2022 at The Orchid, Near Domestic Airport, Vileparle East. Keep coming back as we are going to cover it all and share with you every little detail.
Also, if you are Entertainment and TV news seeker, visit our official Facebook page to grasp it all!!!