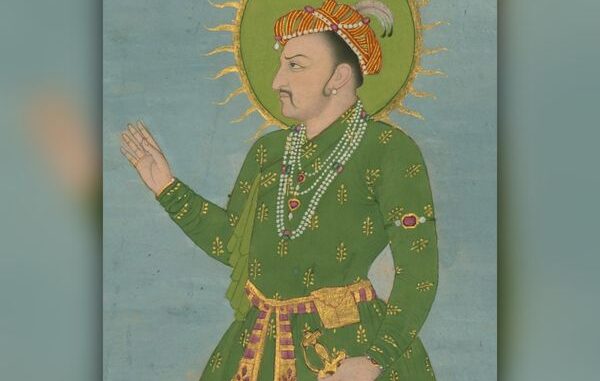 Popularly known as Prince Salim, the son of Mughal Emperor Akbar is famous for his notorious deeds. After all, the spoilt brat always created problems for both Akbar and his empire.
Early Life and Background
Born as Mirza Nur-ud-din Beig Mohammad Khan Salim (later Mughal Emperor Jahangir) on 31 August 1569, he was the first surviving son of Akbar from his Rajput wife Jodha Bai. Since he was born after a lot of prayers and after the blessings of the Sufi saint Salim Chisti, he was named 'Salim'. Akbar lovingly called him Shaikhu Baba.
Chisti sahab's daughter was Salim's foster mother as well. Though he was the son of Jodha Bai, he was loved by all the women in the imperial house especially Hamida Begum (his grandmother), Ruqaiya Begum (his step mother) and Salima Sultan Begum (his step mother).
The Revolt Against His Father Before Becoming Mughal Emperor Jahangir
When Emperor Akbar was busy in his Deccan campaign, Prince Salim, rebelled against his own father in 1601. When Akbar got to know about this he immediately appointed Prince Daniyal as the Viceroy of Deccan and hurried to his capital Agra.
As soon as he reached Agra, Prince Salim marched against Agra with 30,000 cavalry. A furious Akbar ordered him to go back to Allahabad. He also offered him the governorship of Orissa and Bengal. However, he returned to Allahabad, rejecting his father's orders to take the governorship of Bengal and Orissa. In Allahabad he established his own court.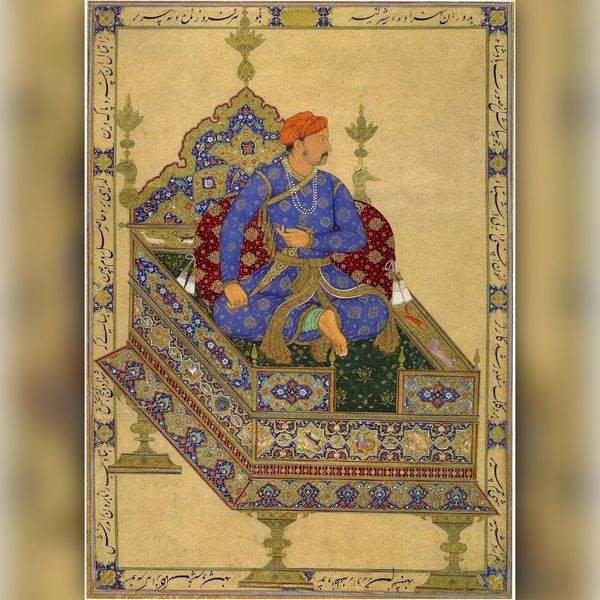 Next, Akbar sent Abul Fazal (his wazir and the author of his biography Akbarnama) to bring back Prince Salim to Agra, however, he was murdered by Bir Singh Bundela, on the orders of Salim (1602). This brought lot of pain and sorrow to Akbar.
However, somehow Salima Begum brought a reconciliation between the father and the son and was even successful in bringing the Prince back to Agra in 1603. He later went to Allahabad and continued indulging in vices.
The Coronation Of Mughal Emperor Jahangir
Akbar had realized Salim's nature and behavior. He was well versed with his addiction to wine and opium. This is the reason post knowing that Salim murdered Abul Fazal his closest companion he ordered that Prince Khusrau, the son of Salim would become his successor and not Salim.
When Hamida Banu Begum died in August 1604, Salim returned to Agra to pay condolences to his grandmother. He was arrested by Akbar but was released after 10 days. This time around the court was divided into two. One group supported Khusrau, the other Salim.
Khusrau's father-in-law Khan-i-Azam Mirza Aziz Koka, maternal uncle Raja Maan Singh and paternal uncle Khan-e-Khana supported him. However, one of the great nobles in the court, Sayid Khan mentioned that to put the son upon the throne while the elder Prince is still alive is against the customs and laws of the Chaghatai Tatars.
Finally, when Akbar was on his deathbed, he placed his turban on Salim's head, making him the fourth Mughal Emperor Jahangir.
Family Life
Jahangir married 20 times before he became the Mughal Emperor Jahangir. His first wife was Amer's Manbhawati Bai, the sister of Raja Maan Singh and the niece of his own mother. She was also the mother of Prince Khusrau.
Other wives according to the timeline of his marriage are Phul Begum, Marwar's Jodh Bai aka Taj Bibi (mother of his third son Khurram later Shah Jahan), daughter of Maharaja of Bikaner, daughter of Kashghar Sultan, Shahib-i-Jamal Begum (mother of his second son Parviz Mirza and 5th son Sultan Shahariyar Mirza), Malika-i-Jahan Begum Sahiba (mother of fourth son Shahzada Jahandar Mirza), daughter of Raja Darya Malbhas, Zohra Begum Sahiba, Rajkumari Shri Karamsi Baiji Lall Sahiba, a daughter of Dost Muhammad Khwaja Jahan-i-Kabuli.
12th to 20th wife – sister of Abiya Kashmiri, Kanwal Rani, daughter of Sayyid Mubaraq Khan Baihaqi, daughter of Husain Chak, Nur un-nisa Begum Sahiba, daughter of Raja 'Ali Khan Faruqi, daughter of 'Abdu'llah Khan Baluch, Zain Khan Koka's daughter Khas Mahal Sahiba, daughter of Raja Moman Murad.
His 25th wife was Mehr-un-Nissa (Nur Jahan), a widow of Persian soldier Sher Afghan who died in 1607. In all he had 30 wives, 5 surviving sons and 5 surviving daughters – Khusrau Mirza, Parviz Mirza, Shah Jahan, Shahryar Mirza, Jahandar Mirza, Sultan-un-nissa Begum, Daulat-un-nissa Begum, Bahar Banu Begum, Begum Sultan Begum and Iffat Banu Begum.
The Conquest of Mughal Emperor Jahangir
Jahangir finally ended a century long struggle of the Mughals to get hold of Mewar. The campaign during the reign of Jahangir was pushed in a way that they were compelled to submit. They suffered greatly both in terms of lives and property.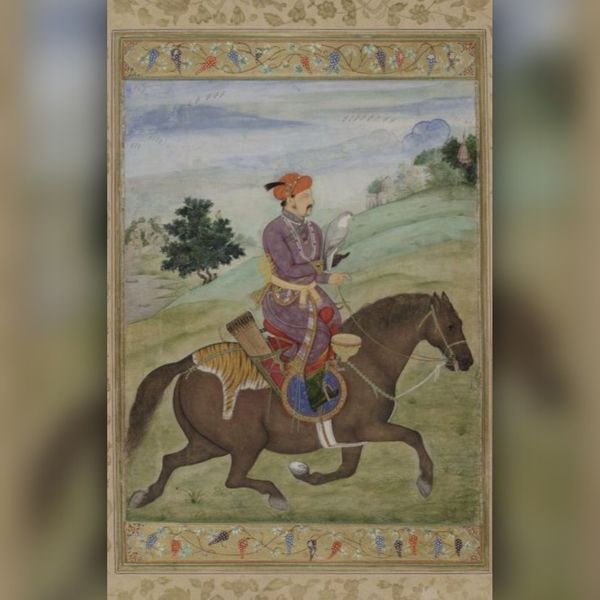 In 1608, Jahangir subdued the Afghan rebel Musa Khan in Bengal and in 1615, Jahangir thought of capturing Kangra Fort which his father Mughal Emperor Akbar had failed to do during his time. Consequently, the fort was captured in 1620, as a result, Raja of Chamba submitted towards Jahangir. He also sieged the district of Kistwar, in Kashmir.
Death and Legacy
Jahangir was trying to restore his health by visiting Kabul and Kashmir but after getting severe cold he decided to return to Lahore. On his way back, he died near Sarai Saadabad in 1627.
He was buried in the Baghsar Fort, Kashmir. Later, the body was transferred to Lahore and buried in Shahdara Bagh, a suburb of Lahore, Punjab.
Other Key Facts:
When Khusrau Mirza rebelled against his father, Jahangir made him blind. This son of his was later killed by his third son Khurram (later Mughal Emperor Shah Jahan) who became his heir later.
He gave the orders to kill Guru Arjun Dev knowing that he helped Khusrau Mirza.
Jahangir's trust and affection towards Nur Jahan gave her a great deal of power. Further his addiction to alcohol and opium made it easier for her to exert her influence on the affair of the state.
Also Read: Mughal Emperor Aurangzeb Chronicles: Early Life, Education, Interests & Family Life!
Source and Reference:
The Tūzuk-i-Jahangīrī Or Memoirs Of Jahāngīr, Alexander Rogers and Henry Beveridge. Royal Asiatic Society, 1909–1914.
Henry Miers Elliot (1875). Waki'at-i Jahangiri. Lahore: Sheikh Mubarak Ali
Akbarnama